Pope says no to Argentina in 2020, yes to freeing Nicaragua prisoners now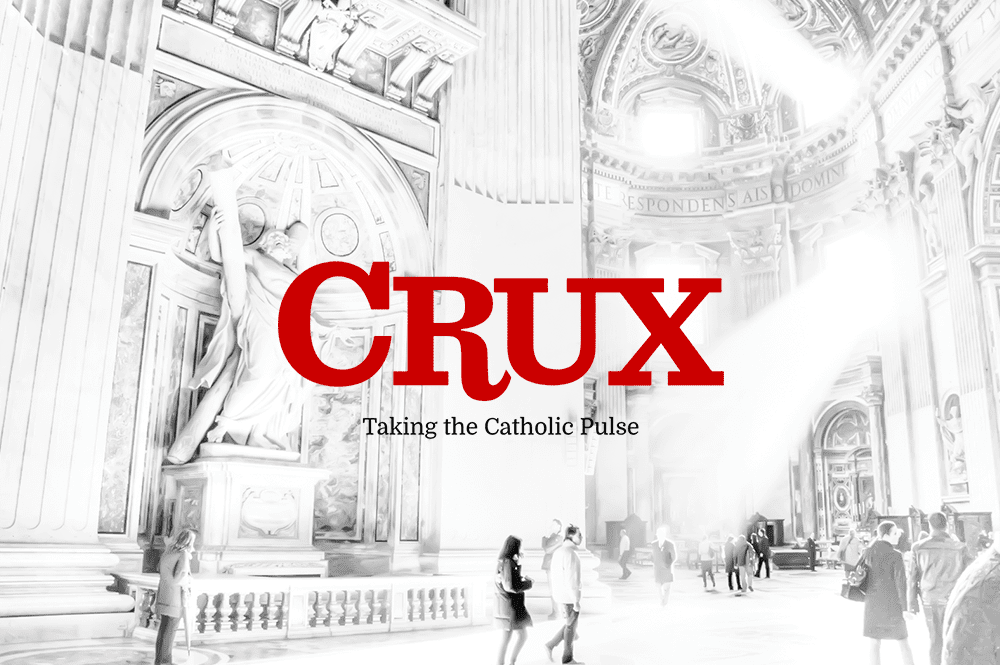 ROME – Despite needing to pack for a Nov. 19-26 trip to Thailand and Japan, Pope Francis is still keeping his eye on his home continent, telling an Argentine journalist that he's accepted he probably won't make a homecoming next year, and also expressing concern over political prisoners in Nicaragua.
Argentina, once again no trip "next year"
Speaking with Argentina's national news agency Telam, Francis said last week that "I want to go," meaning a trip to his native country, but adding that "in 2020 I see it [being] difficult, because I already have other trips planned."
As he told the country's bishops, who were in Rome in May, there had been a plan for him to visit Argentina in November 2017, part of a tour that would also have included Chile and Uruguay. Instead, he went to Chile and Peru in January 2018.
Francis hasn't been home since he was elected in March 2013. As a result he hasn't seen his sister either, as she's too sick to travel to the Eternal City.
Last week, when Anglican Archbishop Justin Welby of Canterbury was in Rome, the two agreed that if South Sudan manages to build a government in the next 100 days, they'll make an ecumenical trip together.
Earlier this year, Francis told Crux that he hopes to visit Iraq next year, if the political situation allows. And he's also revealed he would like to visit Papua New Guinea, East Timor and Indonesia in 2020.
Though Francis rarely refers in public to Argentina, on Saturday Archbishop Manuel Fernandez of La Plata, often considered one of his ghostwriters, published a post on Facebook asking for the pope to "be left alone" by Argentines, who continue to misinterpret much of what he says, taking it as a direct commentary on his former home.
The prelate's words came after Argentina's media spun a papal address to the 20th World Congress of the International Association of Penal Law in Rome Nov. 13-16, in which he spoke against the arbitrary use of "preventive prison."
The pope's words, planned at least several weeks in advance, happened to come just hours after Argentina's Congress set limits to preventive prison requests that could benefit former government officials. (The country's former president and newly elected vice president, Cristina Kirchner, faces close to a dozen preventive prison requests, but she's been able to avoid jail by holding office.)
According to Fernandez, "it catches my attention" that everything the pope said is spun as something directed to Argentina, completely disregarding the fact that Francis is a "world leader heard everywhere."
The archbishop wrote that, despite the fact he's preparing to go to Japan and Thailand, Argentines believe the pope "spends his time reading Argentine newspapers and thinking about us in everything he says."
According to Fernandez, local media has found a "crutch" by calling Francis a "populist," without even knowing what the word means. Populism, he wrote in a Facebook post, is what Matteo Salvini is doing in Italy, taking advantage of society's xenophobic instincts to gain popularity, but "found a strong stumbling block in the pope's speech," who speaks about welcoming migrants.
"It turns out that Trump's populist wall also found in Francis his strongest opponent," the archbishop wrote. "But the populist is the pope? They say Francis encourages laziness, when few like him insist on the fact that a fundamental objective of policy is to guarantee that there's work for everyone so that subsidies aren't needed."
Given the manipulation of the pope's speech and image, the archbishop asks, why would Francis want to go home, "to expose himself and tire needlessly? At his age, he will surely think that he wants to invest the few years he has left. Would it make sense for him to come to surrender to a butcher shop?"
The prelate also said it's a "paradox" that ultraconservatives, the most fanatical neo-liberals and the "Trotsky-ite left" all attack the pope in Argentina, to later fight among themselves over who keeps the remains.
"I don't know what he intends to do [about a possible trip] but it seems to me that reality clearly shows what he should not do," Fernandez said.
In Nicaragua, freedom
Cardinal Leopoldo Brenes of Managua told reporters Sunday that Francis had requested the government of Daniel Ortega and his wife Rosario Murillo to free more than 130 political prisoners the government has held since a social uprising began last year.
"I found out that the Holy Father asked the government for a gesture of good will by listening to the demand of the mothers of the political prisoners, so that as a gesture, they be freed," Brenes said.
"I believe the request from the Holy Father came in a very private way, and hopefully the voice of the Holy Father will be heard and the mothers will have their children back, especially for Christmas," he added.
Brenes mentioned Father Edwing Roman and several mothers of political prisoners in a parish on the outskirts of the capital. The group has been trapped inside the church since Friday, when the priest was set to say a Mass for the prisoners, who are held in isolation and with no right to a trial.
The government officially denies having any "prisoners of conscience."
Mass was celebrated anyway on Nov. 14, but only a small group of families could enter the parish and only because they had arrived early. In a video shared on Twitter and sent to Crux by several members of the Nicaraguan church, the priest is seen attempting to get the families through police lines.
"We only want to celebrate the Eucharist," he says in the video. He later told members of the press, "Let the world see and know that there is no freedom of worship in Nicaragua."
Roman then addressed Ortega and Murillo, saying they are "showing their weakness, that they're in an unstable position, and that one of these days Nicaragua will toss them into the trash bin of history."
The priest is diabetic, and the police and para-militaries who have barricaded the church since Friday, have banned other clerics from bringing insulin into the church. In addition, the government cut the electricity and water supply in the church. There are at least 10 mothers doing a hunger strike inside and not allowed to leave.
The government of Costa Rica released a statement denouncing the increased violation to human rights in Nicaragua, particularly those of freedom to pacific public protests, freedom of expression and religious freedom.
In addition to the political prisoners the group was requesting be freed since the blockage against the parish began, another 13 people trying to help them have been imprisoned.
Protesters rose up against Ortega in April 2018, but were violently repressed as the president refused to give up power and accused the Catholic hierarchy of being "coup mongers" and "terrorists."
At least 328 people were killed, 2,000 wounded, hundreds detained and 88,000 fled into exile, according to the Inter-American Commission on Human Rights. Amnesty International accused the police and paramilitaries loyal to Ortega of shooting to kill.
During the weekend, the Organization of American States expressed "concern and condemnation" over the recent arrests.
Follow Inés San Martín on Twitter: @inesanma
Crux is dedicated to smart, wired and independent reporting on the Vatican and worldwide Catholic Church. That kind of reporting doesn't come cheap, and we need your support. You can help Crux by giving a small amount monthly, or with a onetime gift. Please remember, Crux is a for-profit organization, so contributions are not tax-deductible.