Bishops say yes to respect, no to assault weapons in Orlando's wake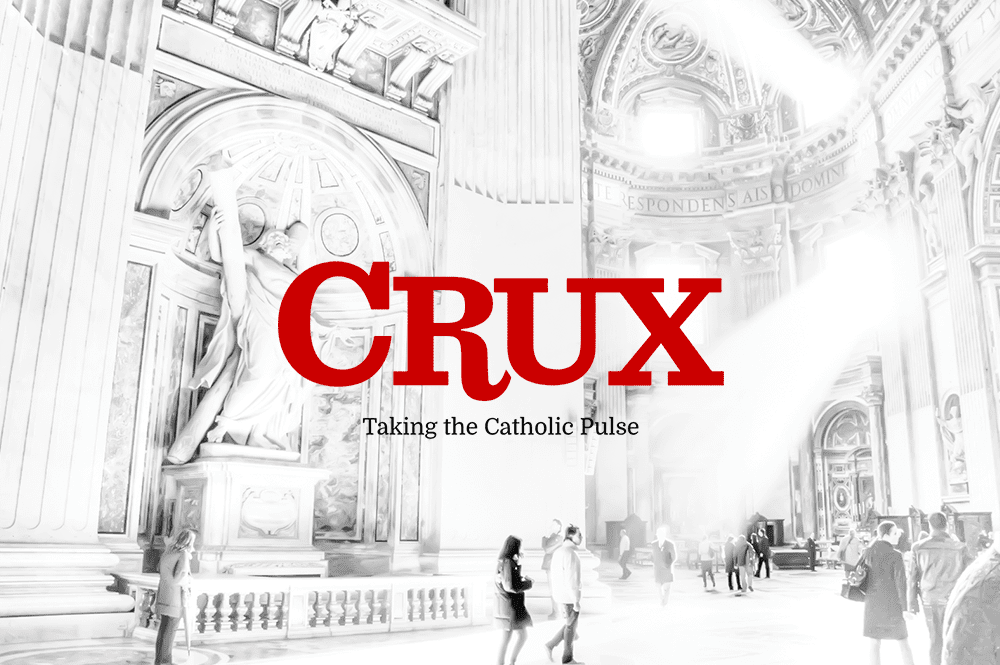 In the wake of the June 12 attack in Orlando that left 49 people dead in the nation's deadliest mass shooting, Catholic bishops across the United States issued statements expressing prayers for the victims, their families, first responders and for that community.
Bishops also expressed pastoral concern for homosexuals since the shooting targeted a gay nightclub, and some prelates voiced support for gun restrictions that might prevent future attacks.
Chicago Archbishop Blase Cupich called the assault "a senseless, horrific and preventable tragedy."
In a letter to the archdiocese's Gay and Lesbian Outreach gathered that evening for a Mass at Our Lady of Mount Carmel Church, Cupich wrote, "For you here today and throughout the whole lesbian and gay community, who are particularly touched by the heinous crimes committed in Orlando, motivated by hate, driven perhaps by mental instability and certainly empowered by a culture of violence, know this: the Archdiocese of Chicago stands with you. I stand with you."
The archbishop pledged his prayers and said that time of sorrow and darkness was a time to "walk in the light of solidarity and peace."
In his personal appeal, Cupich also wrote, "Let our shared grief and our common faith in Jesus, who called the persecuted blessed, unite us so that hatred and intolerance are not allowed to flourish, so that those who suffer mental illness know the support of a compassionate society, so that we find the courage to face forthrightly the falsehood that weapons of combat belong anywhere in this civilian population."
In a separate statement on the tragedy, Cupich said, "Our prayers and hearts are with the victims of the mass shooting in Orlando, their families and our gay and lesbian brothers and sisters."
He expressed gratitude for the courage of first responders and civilians who helped survivors and the victims' families, and he added, "In response to hatred, we are called to sow love. In response to violence, peace. And in response to intolerance, tolerance."
Chicago's archbishop said the causes of such tragedies must be addressed, "including easy access to deadly weapons. We can no longer stand by and do nothing."
Boston Cardinal Sean O'Malley in a statement also addressed the issue of assault weapons, saying, "Yet another lament about the prevalence of guns throughout our society seems a pale response to the horror of the crimes in Orlando."
"With each repeated occurrence of mass shootings in schools, theaters, churches and social settings," O'Malley wrote, "it appears increasingly clear that any hope for thwarting these tragedies must begin with more effective legislation and enforcement of who has access to guns and under what conditions."
O'Malley noted that legislation alone cannot address the root causes of such attacks, and without mentioning the gay community directly, he too noted the need to respect and not fear those who are different.
"In all aspects of our lives, including our government, the private sector, our faith communities and our schools, we must be aware of and reflect on how we think and speak about those who are different from us," he said. "And we cannot allow ourselves to be defeated by the worst instincts in human nature, by efforts to divide us based on our differences or by an immobilizing fear."
Like many of the nation's Catholic bishops, Pittsburgh Bishop David Zubik spoke about the need to end violence, work for peace and respect the dignity of all human life. He also addressed the need not to retaliate against the Muslim community because the Orlando attacker belonged to that faith.
"The tragic death of each of these individuals is a loss to us all," Zubik said in a statement. "My sincere hope and my fervent prayer is that no one of us will diminish our own humanity by taking out our grief or anger on any group of people. Our Muslim neighbors are grieving over this tragedy as much as our gay and lesbian neighbors."
"We are all God's children," Zubik said. "May we love, honor and respect one another as such."
Bishop Robert Lynch of St. Petersburg, Florida, while expressing support for legislation to ban the sale of assault weapons, also said that religious rhetoric against homosexuals can spark violence.
"Sadly, it is religion, including our own, which targets, mostly verbally, and also often breeds contempt for gays, lesbians and transgender people. Attacks today on LGBT men and women often plant the seed of contempt, then hatred, which can ultimately lead to violence."
"These women and men who were mowed down early yesterday morning were all made in the image and likeness of God," Lynch said in his blog. "…Singling out people for victimization because of their religion, their sexual orientation, (or) their nationality must be offensive to God's ears."
Bishops whose dioceses had been directly touched by such violence offered statements with added poignance, first in Orlando itself, where Bishop John Noonan said, "All life is sacred as each one of us is made in the image and likeness of God. We cherish each person as a child of God. We pray for victims of violence and acts of terror… for their families and friends… and all those affected by such acts against God's love."
We pray for the people of the city of Orlando," Noonan said, "that God's mercy and love will be upon us as we seek healing and consolation."
In San Bernardino, California, where in December a Muslim husband and wife opened fire at a government center and killed 14 people, that diocese's Bishop Gerald Barnes said, "our prayers and our tears in solidarity with the victims of this attack, their loved ones, the Diocese of Orlando and the city itself.
"Because of the circumstances of this attack, we also make clear our condemnation of discriminatory violence against those who are gay and lesbian, and we offer our prayers to that community," Barnes wrote.
Bishop Frank Caggiano of the Diocese of Bridgeport, Connecticut – whose diocese was home to the 2012 shootings at Sandy Hook Elementary School in Newtown that left 27 people dead – said in a statement that the Orlando attack "has unmasked once again the evil face of hatred and bigotry in our society. It is an evil that must spur us to rededicate ourselves to fostering a true spirit of unity and reconciliation."
Bridgeport's bishop encouraged Catholics to raise their voice against such hatred that targeted "the gay and lesbian patrons of this club… because of who they were."
"There can be no place in our midst for hatred and bigotry against our brothers and sisters who experience same-sex attraction or for anyone who is marginalized by the larger society," Caggiano wrote.
In Washington, Cardinal Donald Wuerl in his blog said he prayed for the victims and for healing for survivors and their families. "As people of Christian faith, we know that evil and suffering, violence and death will not have the last word."
"The love of Jesus Christ will prevail," the cardinal said.