Anger looms large, but resignation the dominant mood in 2016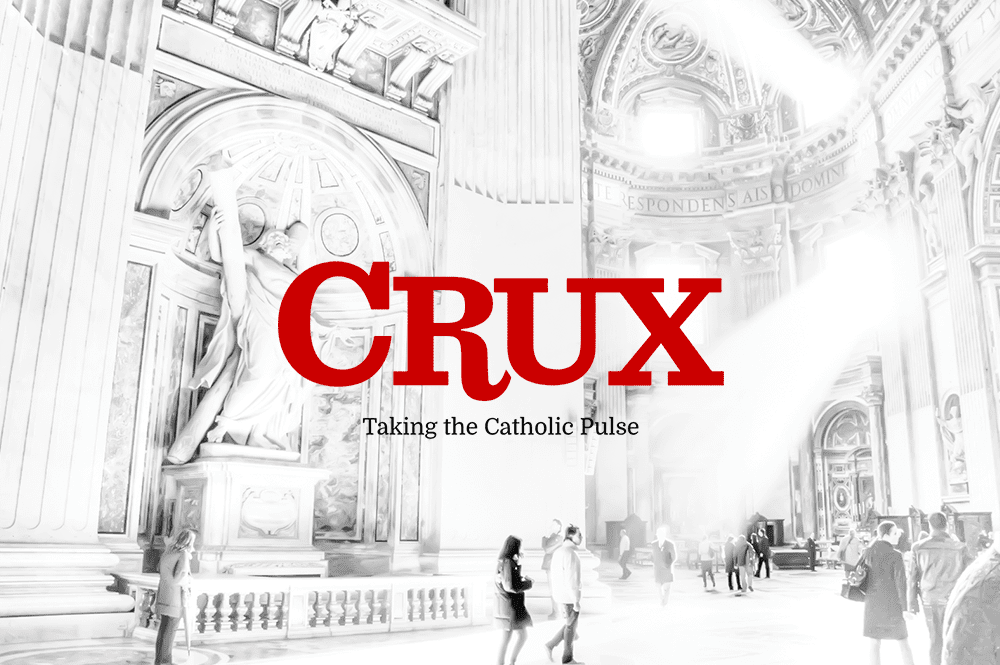 WASHINGTON, D.C. — Ostensibly, the panel of Washington political journalists at Georgetown University were tackling the topic, "Faith, Anger and Trust in Campaign 2016," but one panelist saw another dominant theme among this year's electorate.
That feeling among voters, said Emma Green, a senior associate editor for the Atlantic, is resignation.
"There's a large percentage of the electorate who are not angry, but resigned" to having to choose between two candidates, Democrat Hillary Clinton or Republican Donald Trump, whom they don't like, she said.
Green, a 2012 Georgetown graduate who covers religion, culture, U.S. politics and millennial issues for the Atlantic, was among four panelists participating in a Sept. 13 discussion co-sponsored by the Initiative on Catholic Social Thought and Public Life and the Institute of Politics and Public Service at Georgetown University.
Jerry Seib, the Washington bureau chief of the Wall Street Journal, said he has never seen an election campaign like this one, where a significant majority of Americans have negative feelings about both candidates and regard them as untrustworthy.
"The candidate who wins will be because (he or she) is not the other candidate," said Mark Shields, a syndicated columnist and a commentator on the PBS NewsHour, noting the conundrum of the possibility of most voters casting a ballot to defeat the candidate they dislike the most, rather than out of enthusiasm for the candidate they are voting for.
Noting the wave of enthusiasm that many young Democratic voters felt for Bernie Sanders in the primary campaign, Melinda Henneberger – a writer on politics and religion who now serves as a visiting fellow at the Institute for Policy Research & Catholic Studies at The Catholic University of America – said, "There's all this idealism that has no place to land."
Sanders himself offered one of many paradoxes of campaign 2016, said John Carr, the initiative's director and the moderator of the discussion, noting that the Vermont senator – a secular Jew and socialist – quoted Pope Francis more than any other presidential candidate this year.
Carr kicked off the discussion, which was held exactly eight weeks before Election Day, by jokingly contrasting the mood of this year's campaign with the one eight years ago, "when we were talking about hope and change. Now we're talking about anger and mistrust."
Seib in turn joked that being held captive in an Iranian prison in 1987, where the journalist was held for four days after being accused of being a spy while covering the Iran-Iraq War, prepared him for covering the presidential campaign this year.
"It's an angry electorate," he said on a serious note. "There's a sense people have that the economy is not working for them, and that's at the root of their anger."
Many of this year's voters are also angry because they have a sense that American institutions aren't working, like the financial system that has seemingly left them behind, or the government that seems mired in gridlock and polarization, Seib said, later adding, "Cynicism about politicians is so high. It's the age we live in."
Social media, along with cable television and talk radio, seems to amplify a sense of anger among Americans, almost as if there is entertainment value in that emotion, Henneberger said. She said that that Americans are also riled up about the impact that money has on political campaigns, a point that Shields echoed, saying, "The money in politics is indefensible."
After covering many Trump rallies this past year, Henneberger said that candidate's message that "the system is rigged" resonates with the people in those crowds, who feel that they've been lied to by their leaders over the years. "They like the way it makes them feel when they hear him venting," she said, comparing it to "reality television."
Green pointed to positive aspects of social media and politics, saying Twitter and Facebook are where many young people get that news, but she also said that social media and the Internet have offered a "megaphone" to alt-right, anti-immigrant, nationalist and pro-white groups to express their anger during this campaign season.
Shields said white blue collar voters who have suffered during lean economic times and whose children bore the brunt of serving and dying in the U.S. wars in Iraq and Afghanistan might feel abandoned by the establishment and feel drawn to Trump's message, a message Shields regards "as hateful and even worse."
The PBS NewsHour commentator noted how during the campaign Trump promised "he would round up and deport all 11 million undocumented immigrants in the country," but now his policy on that matter seems to be in flux.
Shields also pointed to a character issue that has dogged Clinton, whom he noted first came to Washington and served on the House Judiciary Committee investigating Watergate, but whose "compulsive secrecy" – such as her lack of immediate disclosure about her recent bout with pneumonia – plagues her campaign and has shadowed her public life.
The issue of faith also offers paradoxes during this campaign season, the panelists said. Green noted that while polls indicate a majority of Evangelicals are supporting Trump, there's probably not widespread enthusiasm among those voters "for a professed philanderer who runs casinos."
Henneberger said that support of Trump by Evangelicals "doesn't seem to make sense," but she said that maybe those voters, like Catholic voters, are becoming indistinguishable from other voters in that factors other than their faith are more likely to influence their voting patterns.
She conceded that many Evangelicals probably support Trump because he has pledged to appoint pro-life Supreme Court justices, but she said his stance on abortion over the years "has been all over the map," including his statement during an interview with MSNBC's Chris Matthews, which he later retracted, saying that women who have abortions should be punished by the law if that practice becomes illegal.
"To me, it (his abortion stance) doesn't hold water," she said.
Clinton's public demonstration of her faith has seemingly evolved over the years, Henneberger said, noting that when she first appeared on the national stage, she was seen as very devout, and some even mocked her religiosity, while now many criticize her for being overly secular in her public stances.
Green noted that Clinton, a lifelong Methodist, is known for quoting John Wesley, as the candidate did in her acceptance speech at the Democratic National Convention this summer, when she said, "Do all the good you can, for all the people you can, in all the ways you can, as long as ever you can."
Trump, who was raised Presbyterian, is not known for his public professions of faith. However, Steib noted that both vice presidential candidates often speak about their faith – Mike Pence, the Indiana governor and Evangelical selected as the Republican candidate for that office, and Tim Kaine, the Virginia senator and Catholic whom Clinton selected as her running mate.
"You could have a very interesting faith conversation between" them, Steib said. One key issue upon which the vice presidential candidates diverge sharply is abortion, with Pence, who was raised Catholic, having a strong pro-life record, and Kaine, a regular Mass-goer, supporting the pro-choice position on abortion.
The panelists praised Pope Francis, who visited Washington almost exactly one year earlier. Green noted that he brought a message of care, compassion and encounter –themes that have not exactly resonated in the style and substance of campaign 2016.
Shields said the role of faith in the public square should not be mimimized, noting the important role that religious people and groups played in the abolition of slavery and in the civil rights movement. "America is a far better place because of the political engagement of religious Americans," he said.
The veteran TV commentator said he is tired of negative political campaigns and of people campaigning against government. He pointed out how laws like the Clean Air Act and the Clean Water Act have had a significant effect in preserving the nation's environment. The emphasis in politics, he said, should be, "What we're capable of doing together."
And he expressed optimism that ultimately "the present squalor of this campaign will end."
Steib said that people shouldn't let themselves be carried away with pessimism about their government, or even about this election. The election system we have "tends to right itself," he said.