Miami archbishop: Trump is "Archie Bunker without the charm"
NEW YORK – President Donald Trump is "channeling Archie Bunker without the charm," says Archbishop Thomas Wenski of Miami in response to Trump's alleged comments that African nations are "sh*thole countries."
Trump's remarks are said to have come during a Thursday meeting with lawmakers regarding DACA and immigration reform.
Bunker is the popular 1970s sitcom character from the television show "All in the Family," which often used bigoted remarks and salty language as a source of humor for the show.
In an interview with Crux, Wenski said the president's remarks were "disappointing" and likely came in an effort to assuage his critics after holding a bipartisan meeting on Tuesday where he signaled a willingness to sign comprehensive immigration reform into law.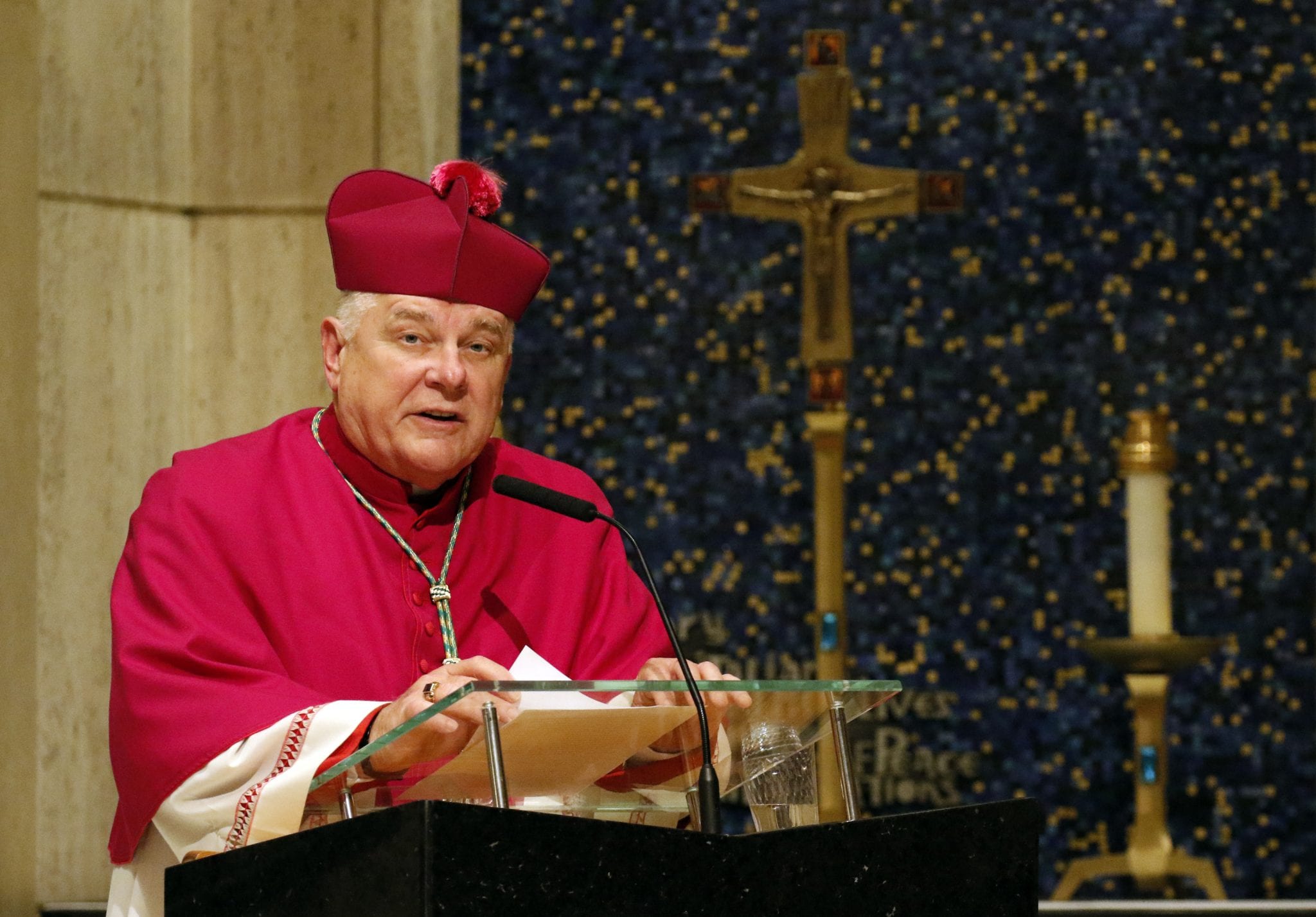 Following that meeting, the U.S. bishops issued a statement saying they were "encouraged" by its outcome and hoped the president would work "expeditiously" with lawmakers on the matter.
Wenski said that he actually believes there is a silver lining in the president's actions on ending DACA and Temporary Protected Status (TPS) in that it will finally force Congress into action.
"By rescinding DACA and ending TPS, he's basically thrown the ball back into Congress, which is where the solution has always lied," said Wenski.
"Both DACA and TPS were temporary solutions forcing people into limbo," Wenski told Crux. "If Congress acts — and acts in a right way — the DACA people and TPS people will end up in a better position."
During the Thursday meeting, Trump supposedly lashed out at the mention of Haiti during a discussion on TPS remarking "Why do we need more Haitians, take them out."
In September, Wenski led a delegation from the United States Conference of Catholic Bishops (USCCB) to Haiti. As Haitians make up the second largest immigrant group within his diocese, he has become among their most vocal defenders.
In November, the Trump administration announced that it would end the TPS program for Haiti, requiring some 59,000 TPS beneficiaries to return to their home country, and on Monday he announced he would end the program for El Salvador, affecting an estimated 200,000 individuals.
TPS allows for individuals to reside and work in the U.S. if their home country is under threat from natural disaster, violence, or other extraordinary circumstances.
"I think it is very important and I was heartened that it was part of their agenda," Wenski said regarding TPS being included as a part of the Thursday meeting.
"[Trump's] remarks laid bare the true motivation of those that want to close the doors of our nations to immigrants and hopefully his remarks have also discredited the restrictionists' position and freed Congress to move ahead and ignore the restrictionists."
"I think they have pretty much revealed themselves for what they are," Wenski added.
"As Emma Lazarus's poem on the Statue of Liberty suggests, these are precisely the immigrants that become the best and the brightest in our country," Wenski continued. "I think he has to understand that countries have, historically, brought us the best because they come looking for the promise of America and are ready to seize the opportunities that America offers."
News of Trump's comments came as Catholics throughout the United States are marking its annual National Migration Week.
Wenski told Crux that he hopes the president's comments would galvanize lay Catholics to appeal to their lawmakers for immediate action on immigration.
"I would hope that Catholics are reminding their Congresspeople of the need for immigration reform that is humane and one that doesn't punish innocent people, doesn't divide families, and doesn't create chaos in our own communities that would lose these people and in the countries where they would be sent to," said Wenski.
On Friday afternoon, James Rogers, Chief Communications Officer for the USCCB, weighed in on the controversy.
"Reports of recent disparaging remarks about African countries and Haiti have aroused great concern. As our brothers and sisters from these countries are primarily people of color, these alleged remarks are especially disturbing," said Rogers.
"All human beings are made in the image and likeness of God, and comments that denigrate nations and peoples violate that fundamental truth and cause real pain to our neighbors," he added.
The National Black Catholic Conference also issued a statement on Friday condemning the president's remarks.
"As people of Faith, concerned with the dignity of all of God's people, we deplore such racist and hateful speech," they said.
On Friday morning Trump tweeted a denial that he had used such vulgar language.
"The language used by me at the DACA meeting was tough, but this was not the language used," he tweeted. "What was really tough was the outlandish proposal made — a big setback for DACA!"
Senator Dick Durbin of Illinois, who attended the meeting, maintained on Friday that the president had used language that was "hate-filled, vile and racist."