Syracuse diocese in New York begins program for survivors of clergy abuse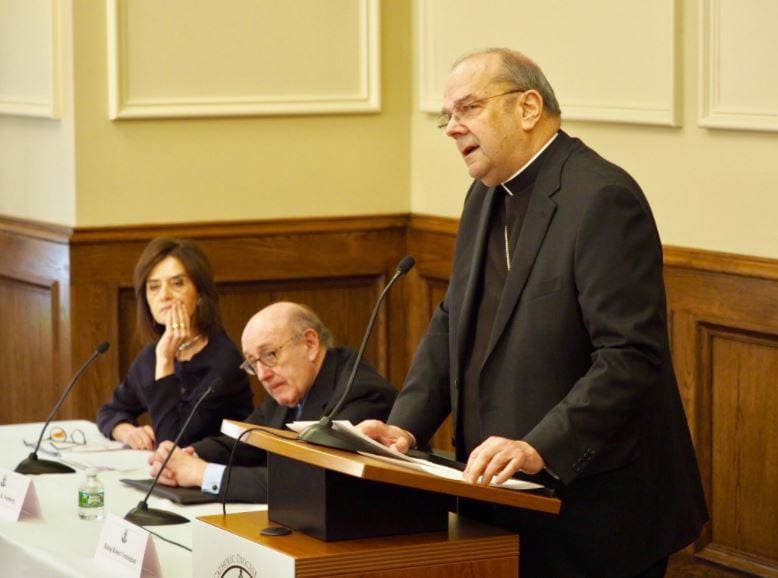 SYRACUSE, New York — The Syracuse diocese of the Catholic Church is establishing a reconciliation program for survivors of clergy sexual abuse.
Bishop Robert Cunningham announced the voluntary program Wednesday. It's aimed at promoting reconciliation and healing, and possibly compensation, for those who have been harmed by members of the diocese's clergy.
Cunningham said the clergy sexual abuse crisis in the Church "is a horrific chapter in our Church history," that has left "an indelible mark on the faith lives of so many."
The bishop claimed the diocese has "aggressively" addressed the problem over the past 15 years by reporting all allegations to the appropriate authorities, ensuring that no clergy with a credible allegation of abuse remains in ministry. and with its Safe Environment Program, which seeks to prevent abuse from occurring.
"Survivors have been provided counseling, spiritual direction and other support to help them find ways to move forward. Yet, there is no question we have made missteps in handling this crisis and we continue to look for meaningful ways to reach out to those who have been harmed," Cunningham said.
The new program will be administered by Kenneth Feinberg and Camille Biros, who were involved in programs for survivors of 9/11, the British Petroleum oil spill in the Gulf of Mexico, and programs in three downstate New York dioceses.
According to the Syracuse diocese, Feinberg and Biros will have complete discretion over all eligibility agreements and settlement compensation amounts, and the diocese will accept their determinations without question.
Money for the program will come from the diocese's general liability insurance fund.
Cunningham said it was fitting to announce the program on Ash Wednesday, the beginning of Lent.
"The ashes that we receive are a sign of penance, biblical in origin which express our human condition as affected by sin. In this sign, we outwardly express our guilt before God and thereby prompted by hope that the Lord is kind and compassionate, patient and abounding in mercy," the bishop said.
Crux staff contributed to this report.