Chicago discipleship building group coming to three new cities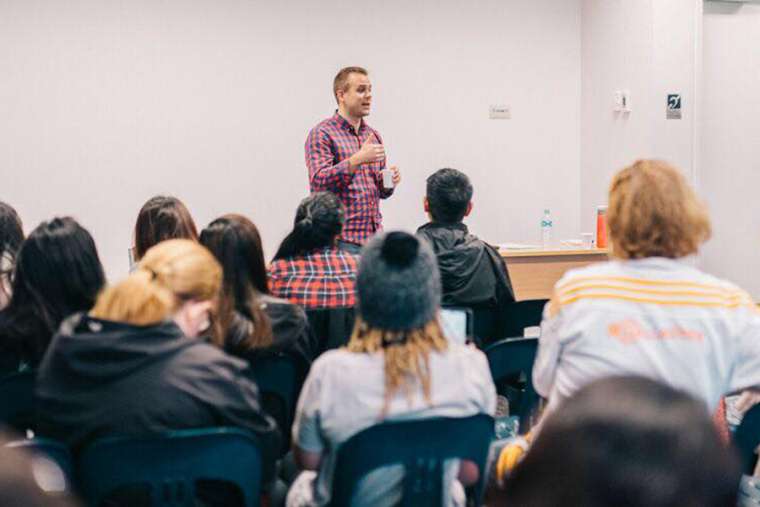 CHICAGO – Originally created as an organization to form disciples in the Chicago area, L'Alto Catholic Institute is now expanding to three new cities, with local teams working to instill a culture of discipleship at a local level.
"The mission of Jesus Christ to form disciples is given to the Church and then that mission is carried out in local dioceses and local parishes," L'Alto President Tim Glemkowski told CNA.
"The point was never me flying around the country consulting with different parishes. What we are trying to do is multiply leaders to give them the vision and the tools, and some of our process and structures, but empower them to do that work."
Established last year, L'Alto was founded to invigorate Catholic leaders to evangelize in the Archdiocese of Chicago. The organization stresses the importance of recognizing each parish's unique situation and goals, rather than using a generic one-size-fits-all formula.
Over the past year, the group has worked in a coaching partnership with several parishes to help create a missionary culture.
The organization also worked with other parishes, conducting "Schools of Prayer," a four-part series teaching churches on personal prayer, and numerous leadership projects aimed at forming these parishes' core evangelization teams.
On April 25, L'Alto announced its expansion into St. Paul, Minnesota; Dallas, Texas; and the Northern Kentucky-Cincinnati area. These territories will each have teams who know the people and parish history of the region.
As soon as the organization was launched, Glemkowski said L'Alto received requests from dioceses around the country to aid their churches in establishing a mission-oriented culture. However, he was cautious about moving forward without local teams in each parish.
He stressed that the group was not intended to provide brief consultations via a quick plane ride or Skype session, because so much was dependent upon the culture and people of the Church in each territory.
"South Carolina Bible Belt Catholicism, it's a very different culture there than a very secular culture like [the] Pacific Northwest … [and] what is going to be effective in those parishes [is different too]."
Having first reached out to the respective dioceses for approval, L'Alto created teams of locals with parish experience, who know the three new areas well.
"Someone who lives in that area and grew up in that area is going to be an expert in… that culture of the local area, and be able to be the most effective tool then to bring about that change."
The purpose of L'Alto Institute is to take common principles, like techniques, vision, and shared responsibility for the New Evangelization, and apply them to local situations, helping parishes in forming disciples.
Glemkowski said he has been inspired to see different parishes throughout the U.S. show a strong conviction and desire to form disciples.
However, he cautioned, it takes time and discipline to get whole parishes to see through a mission-oriented lens.
"Culture change is not an overnight thing," he said. Rather, "we are going to launch you on a path and then continue to coach you along the journey."
Glemkowski said he is excited for L'Alto's expansion and hopes to accompany more parishes in building a culture conducive to the New Evangelization and missionary discipleship.
"The big dream would be, in 10 years, to have people working on the ground in every populous area around the country, to walk with parishes, to do this kind of work."