After raid, Ohio bishop says immigration system contributes to suffering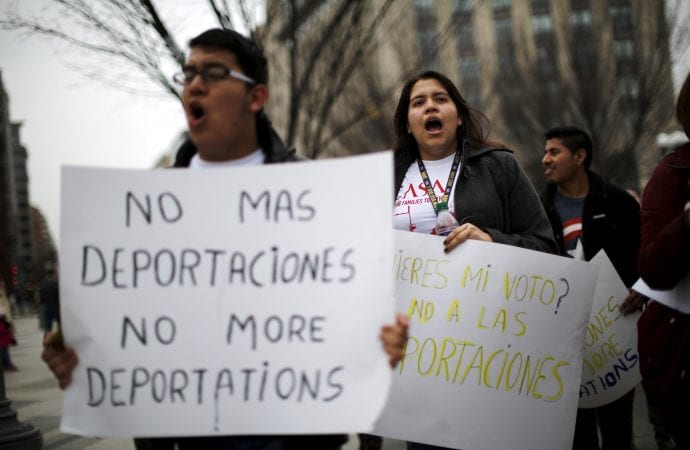 WASHINGTON, D.C. — The bishop of Cleveland said a recent immigration raid at an Ohio gardening and landscape company "makes clear that our current immigration system contributes to the human suffering of migrants and the separation of families."
In a June 6 statement from the Diocese of Cleveland, Bishop Nelson J. Perez said he felt "a great sadness" for the families affected by the raid and whose lives have been disrupted.
According to news reports, about 200 agents from U.S. Immigration and Customs Enforcement, known as ICE, surrounded two locations of Corso's Flower and Garden Center and arrested more than 100 workers in north-central Ohio June 5. A Washington Post story June 6 said that "families of the arrested workers gathered at St. Paul Catholic Church in Norwalk, Ohio, seeking answers as to the whereabouts of their loved ones."
On Facebook, the immigrant advocacy group Hola Ohio posted photos June 6 of some of the children who had a parent or both parents taken in the raid and who had gathered at St. Paul. In the Facebook post, Veronica Dahlberg, the organization's executive director, said families were "distraught, crying, frightened, missing loved ones and at a loss for what to do." Via Twitter, she said some children remained in day care after the raid.
In the statement from the Cleveland Diocese, Perez said he offered "prayers, and ask the prayers of all people of goodwill, that the families affected will not be separated in the days and weeks to follow."
He said the bishops of the Catholic Church have a duty to point out the moral consequences of a broken system.
"The church is advocating for comprehensive and compassionate reform of our immigration system so that persons are able to obtain legal status in our country and enter the United States legally to work and support their families," the bishop said. "Since this is a responsibility of our Congress, I would encourage you to speak with your legislators advocating for reform of our present system."