Grand jury report into Pennsylvania dioceses details "unacceptable" behavior, bishop says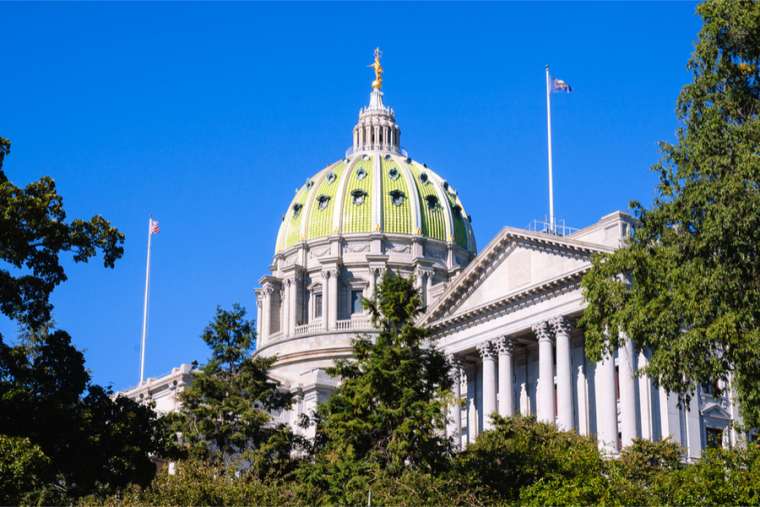 ERIE, Pennsylvania – Bishop Lawrence Persico of Erie has warned Catholics that the results of a Pennsylvania grand jury investigation into sexual abuse of minors will make for disturbing reading. The release of the 800-page report has been delayed by order of the state's supreme court.
"It certainly is going to be sobering," said Persico to news outlet Penn Live.
"The report is rather graphic, and it will be very detailed on what has occurred," he added.
The report is the result of a two-year investigation by state authorities into the handling of clerical sexual abuse in six Pennsylvania dioceses – Altoona-Johnstown, Erie, Greensburg, Harrisburg, Philadelphia, and Pittsburgh. The dioceses were served with wide ranging subpoenas and turned over decades' worth of files concerning the handling of abuse allegations by Church authorities.
A former diocesan official in Pennsylvania, who was involved in developing responses to the subpoena, told CNA that complying with the court order took considerable time and effort.
"It covered everything we had, it was very broadly drawn. We handed over years' and years' worth of files."
It is expected that the report will include details of instances of abuse, the handling of allegations by diocesan authorities, and also measures taken by local bishops to deal with accused clerics.
In some cases, priests who were credibly accused of sexual abuse were moved from parish to parish over a period of years, or even allowed to remain in active ministry outside the diocese. Persico alluded to this kind of behavior while speaking about the report to local media on July 23.
"I think in looking historically at it you may see bishops named who probably in view of the way we do things now as compared to 20 or 30 years ago, it would not be considered acceptable that type of action."
The final report was scheduled for public release at the end of June, but it has been held back following legal challenges from a number of individuals named in the report, including some priests. They argue they were denied due process because they were only allowed to submit written statements, not testify in person or cross-examine other witnesses.
They also claim that their reputational rights, protected by the state constitution, were harmed by the inclusion of their names even though they were not accused of a crime.
The same former official told CNA that while he did not know anyone challenging the report's release, those doing so may have legitimate concerns.
"There's a feeling, at least among some people, that they are being made to carry the can for a previous generation's misdeeds."
Persico's own diocese, Erie, has been unusually forthright in handling abuse allegations, publicly listing the names of all priests and lay employees against whom credible allegations have been received.
Persico said this policy has helped victims.
"It's an opportunity for them to feel validated. To tell you the truth, ever since we started publishing names I'm really surprised at how that has been helpful to victims. I'm a firm believer in that because of what I experience in just speaking to victims."
Persico also said he does not know who is challenging the report's release, but that he looks forward to it eventually being made public, even if it will be hard reading for Catholics.
"I know I did not [block publication]," he said. "I've been calling from the very beginning that the grand jury report be released so it can be a voice for the victims. I'm not sure who all is behind this."
State Attorney General Josh Shapiro, whose office led the investigation, is fighting the court-imposed stay.
"The people of Pennsylvania have a right to see the report, know who is attempting to block its release and why, and to hear the voices of the victims of sexual abuse within the Church."
The Pennsylvania Supreme Court is still considering when and in what form the report will be released.