Wyoming bishop orders new investigation into claims against Bishop Hart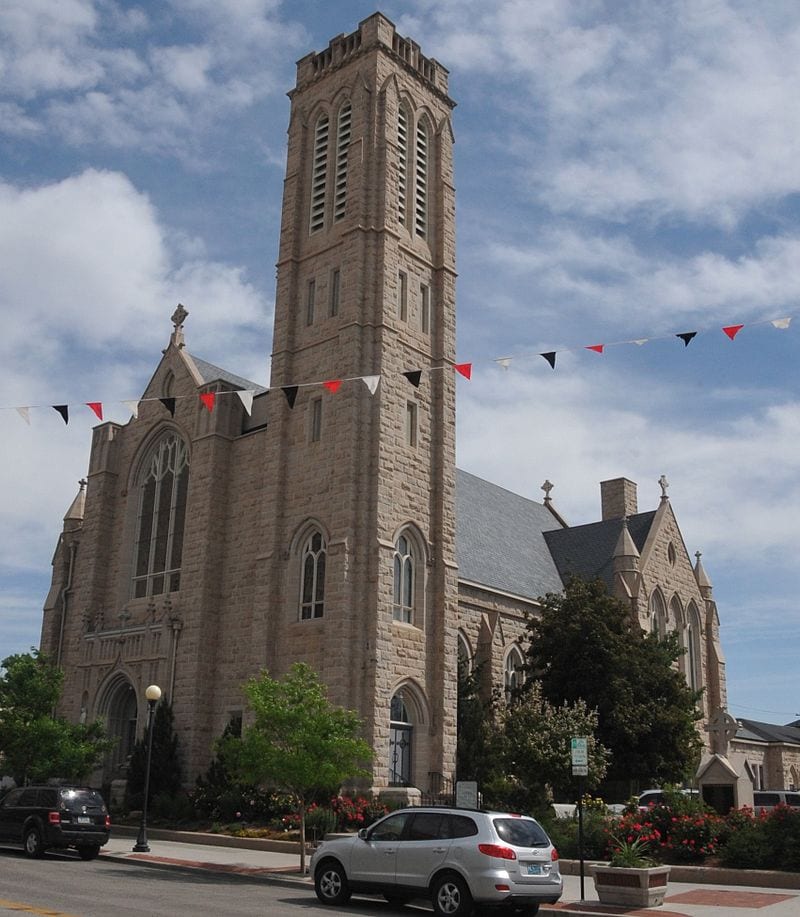 CHEYENNE, Wyoming — Bishop Steven R. Biegler of Cheyenne said July 2 that he will continue restrictions placed on the public ministry of retired Bishop Joseph H. Hart of Cheyenne because of the results of a new investigation into previous abuse allegations made against the prelate, now 86.
The accusation is that Hart allegedly sexually abused two boys from Wyoming after he became Cheyenne's bishop in 1978. He was auxiliary bishop of the statewide diocese for two years before that.
A diocesan statement said Biegler had ordered "a fresh, thorough investigation" into allegations that Hart had sexually abused a minor in Wyoming more than two decades ago.
In 2002, a Wyoming man accused the bishop of "sexually abusing him as a boy," the diocese said. "The man said it occurred in sacramental confession and on outings after Hart had become the bishop in Wyoming. Recently, a second Wyoming man alleged that Bishop Hart also had abused him."
Hart, who retired as head of the Diocese of Cheyenne in 2001, has always maintained his innocence, "categorically and completely" denying any improper conduct.
Police and prosecutors in Cheyenne in 2002 cleared Hart of any wrongdoing because they found "no evidence to support the allegations."
"The Diocese of Cheyenne now questions that conclusion based upon a recently completed exhaustive investigation," the statement said.
The Wyoming allegations, the diocese noted, came after several men alleged that Hart sexually abused them years earlier when he was a priest in the Diocese of Kansas City-St. Joseph, Missouri. He was ordained for that diocese May 1, 1956. He was accused of three instances of abuse dating to the late 1960s and early 1970s there.
In 2008, the Missouri diocese, then headed by Bishop Robert W. Finn, announced a $10 million settlement with 47 victims of sexual abuse by 12 clergy and former clergy of the diocese. The diocese did not name the 12 clergymen involved in the settlement, but at the time attorneys for the victims said the group included Hart. Another financial settlement was reached by the diocese in 2014.
The restrictions on Hart celebrating public liturgical services in the Cheyenne Diocese were first imposed by Biegler's predecessor, now-Archbishop Paul D. Etienne of Anchorage, Alaska. Biegler said he learned of the restrictions when he was ordained to head the diocese in 2017 and continued them.
While Hart maintains his innocence, the Cheyenne Diocese said in its statement, "there were no trials and no determination of guilt or innocence. Since this matter was not resolved," it said, Biegler ordered the new investigation.
"In March 2018, the diocese reported the alleged abuse (in Wyoming) to the Cheyenne District Attorney (Office) as required by diocesan policy, national Catholic Church policy and Wyoming law," the statement said. "The Cheyenne Police Department then opened an investigation. The diocese is cooperating with that investigation.
"In May 2018, Bishop Biegler sent the initial investigation — 'investigatio praevia' — report to the Congregation for the Doctrine of the Faith (CDF) in Rome."
Biegler said, "I hope that our investigation will lead to a final determination by the CDF that these sexual abuse allegations against Bishop Hart are credible and require disciplinary action. Nothing is more important that the safety of our children."
"We have zero tolerance for sexual abuse of any kind," he continued. "If there is any indication of abuse brought to our attention, it will be reported to the civil authorities and investigated thoroughly, even when the allegations involve a bishop."
The bishop said the new investigation he ordered also led him to have Hart's name removed from St. Joseph's Children's Home in Torrington, Wyoming.
In Missouri, the Diocese of Kansas City-St. Joseph issued a statement July 2 announcing Biegler's decision to keep restrictions on Hart in place.
"If you were harmed by Bishop Hart or any other person who has worked or volunteered for the diocese, no matter how long ago, the diocese wants to provide care and healing resources to you and your family," the statement said.
It urged people to: "Call the Missouri Child Abuse Hotline at (800) 392-3738 (if the victim is currently under the age of 18); contact your local law enforcement agency or call 911; and after reporting to these civil and law enforcement authorities, report suspected sexual abuse of a minor or vulnerable adult to the Diocesan Ombudsman Jenifer Valenti, at (816) 812 -2500 or JeniferValenti@att.net, if the abuse involves a priest, deacon, employee or volunteer of the Diocese of Kansas City-St. Joseph."
Bishop James V. Johnston Jr. of Kansas City-St. Joseph stated: "I want to assure those harmed by sexual abuse, especially by leaders in the Church, of our diocese's commitment to create safe environments and accompany abuse survivors as they travel through the journey of healing."
Biegler and Johnston "hope and pray that healing and peace will come to all who have been impacted by these allegations," the Missouri diocese said.