Italian bishop starts prayer campaign for Alfie Evans; parents appeal to European court to save their son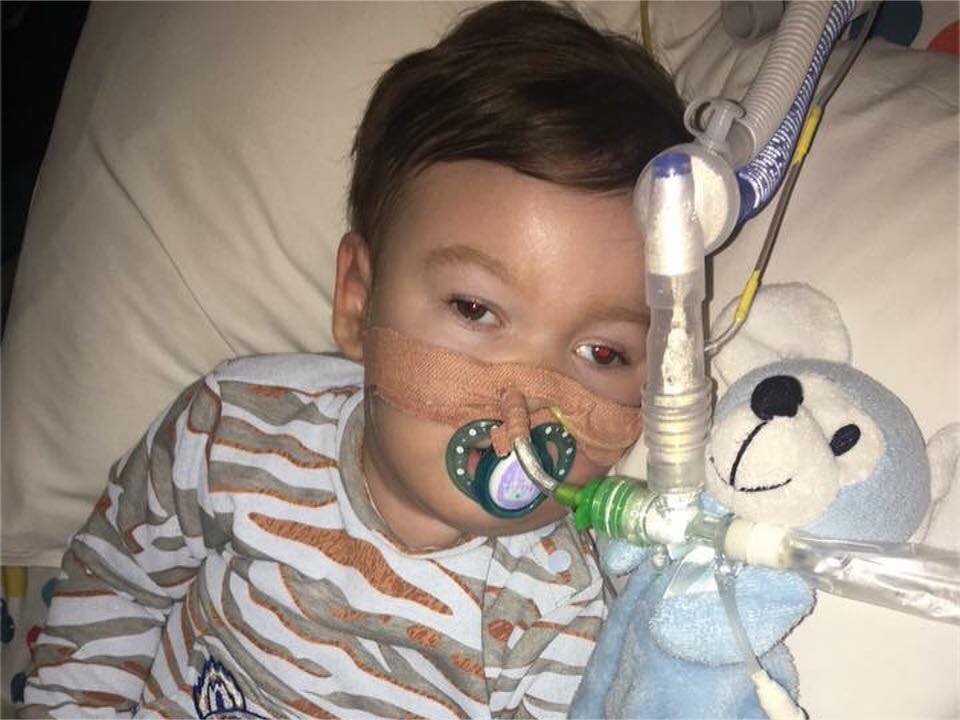 LEICESTER, United Kingdom – Italian Bishop Francesco Cavina of Carpi is calling for a worldwide prayer campaign for Alfie Evans, after the British Supreme Court cleared the way for his life support to be removed over the objections of his parents.
Cavina helped arrange a meeting between Thomas Evans, Alfie's father, and Pope Francis on Wednesday.
Alfie has an undiagnosed brain disease, and Alder Hey Hospital in Liverpool has argued that any further treatment would be futile, and not in Alfie's interest.
Evans, 21, and his partner Kate James, 20, have fought an ongoing legal battle to allow them to take Alfie abroad for treatment.
RELATED: UK Supreme Court rules against family of Alfie Evans two days after father meets Pope Francis
The Vatican-owned Bambino Gesù children's hospital in Rome has offered to admit the child and treat him, but the British courts have not let Alfie's parents remove him from Alder Hey.
During the pope's general audience, which took place immediately after his meeting with Evans, Francis asked for prayers for Alfie, and said it is "our duty to do everything to preserve life."
"I would like to reiterate and forcefully confirm that the only master of life, from the beginning to its natural conclusion, is God!" Francis said.
Francis also expressed his support for Alfie in an April 4 tweet. He also made an appeal for the child during his April 15 Sunday Angelus.
After the meeting between Francis and Evans, the pope asked Cavina to act as a go-between for the Evans family and the Vatican's Secretariat of State.
Cavina has started an international prayer campaign for Alfie, with the cooperation of the Vatican's Dicastery for Laity, Family, and Life.
"This is his last hope. Only the power of prayer can melt hearts and make the walls that now seem insurmountable crumble," the bishop said.
"When human capabilities fail, there is still one resource: Prayer," he said in an interview with Vatican News. "This prayer chain has only this purpose: To ensure that the Lord is able to touch the hearts of those who have the fate of this child in their hands, to give to this child the capability to enjoy the love and affection of his parents, who have been almost heroic."
RELATED: Italian bishop says refusal to let Alfie Evans come to Vatican hospital "beyond all human logic"
On Saturday, Thomas Evans released a statement saying he has filed an appeal – the family's second – with the European Court of Human Rights.
A previous appeal to the Strasbourg-based institution was rejected on March 28.
"This is not justice. This is a cruel, murderous bureaucracy," Alfie's father said.
"We will not give up. We will continue to fight, by all means available to us within the law, to save our son's life," he continued.
Alfie's parents also released photos of Alfie showing what appear to be blood secretions and a burn blister, claiming the hospital has been neglectful in the treatment of their son.
Cavina told Vatican News that what is happening with Alfie is "inhumane," and his parents have the right to determine what is in his best interest.
"Totalitarian regimes were condemned because they claimed to have the right of life and death over people," the bishop said.
He said the fight to defend Alfie's life is the fight to defend each of our lives, "because if the criterion of who decides the life or death of sick people passes to the state, each of us is in danger."
The bishop warned that if this determination is made because a life is "useless" then "the life of an old, sick person runs the risk of becoming useless, according to purely materialistic or economic criteria."