Cardinal in charge of Vatican real estate faces embezzlement probe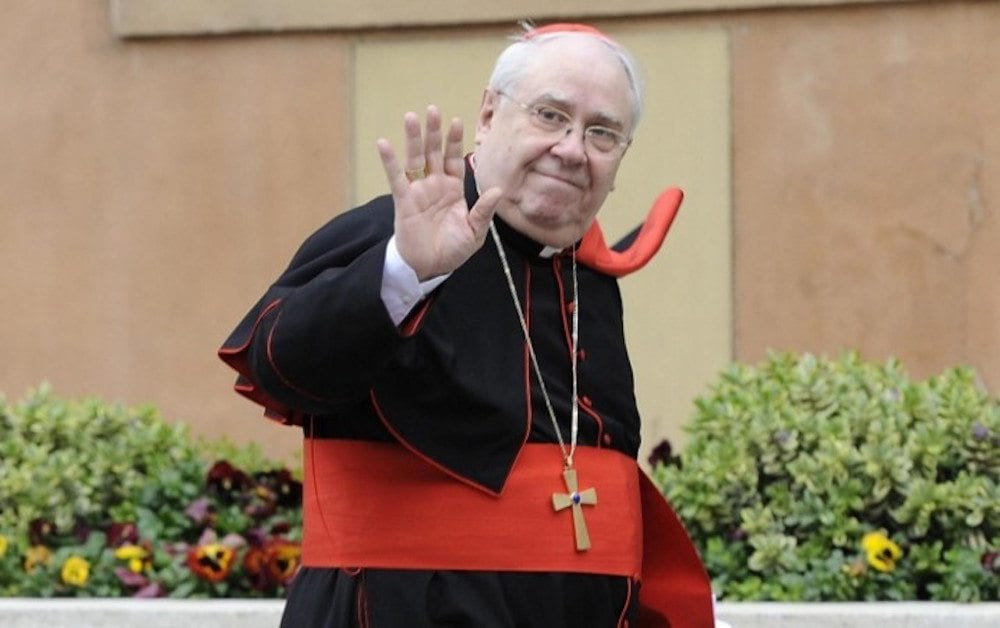 A day after Pope Francis told the Italian bishops to renounce unnecessary wealth, local newspapers on Tuesday reported that an Italian cardinal responsible for managing the Vatican's real estate holdings is being investigated in his former diocese for embezzlement.
Cardinal Domenico Calcagno, former bishop of the northern city of Savona and current president of the Administration of the Patrimony of the Apostolic See (APSA), is reportedly under investigation by Italian prosecutors for alleged misappropriations of funds at an institute to support the clergy in Liguria.
According to La Stampa, Calcagno, 73, apparently signed off on a series of real estate investments by the institute's former president and his deputy that caused debts of "a few million Euro."
Prosecutors believe the institute was turned into a real estate agency of sorts, which collected money from local priests and parishes and then used the revenue to make a series of speculative investments, several of which turned out badly.
The biggest example, according to reports, was the purchase of a structure called "Colonie Bergamasche," which was supposed to be converted into a luxury hotel and residential complex, a project that was scuttled by Calcagno's successor in 2004.
Calcagno has been working in APSA since 2007, when emeritus Pope Benedict XVI appointed him secretary of the office. He was named its president in 2011.
Historically, APSA has been responsible for managing the Vatican's own resources, both its stock and bond portfolio and its real estate holdings.
Before a reorganization called for by Pope Francis in 2014, APSA also oversaw Vatican purchasing and human resources, but those functions were transferred to a new Secretariat for the Economy led by Australian Cardinal George Pell.
According to confidential documents published by Italian journalist Gianluigi Nuzzi, currently being tried by a Vatican court accused of obtaining those documents by pressuring three former Vatican employees, the value of APSA's assets are estimated in $3 billion.
In his book "Via Crucis," released in English as Merchants of the Temple, Nuzzi claims that the roughly 2,685 properties owned by APSA are often badly mismanaged, rented at below-market rates to "friends and friends of friends."
Calcagno is expected to give testimony regarding the embezzlement allegations in upcoming weeks.
The newspaper "Il Secolo XIX" of Savona, which first reported the news on Tuesday, quoted the cardinal saying that he had found out "in the press" that he's being investigated.
"I am serene for the work done," Calcagno said. "I trust in the work of the Italian judiciary. I look forward to the evolution of the matter."
On Monday, speaking to the Italian bishops, Francis said they should only keep the property "that is useful for the faith experience and the charity of the people of God."
"In an evangelical vision, avoid weighing yourselves down with a pastoral plan for preservation, which blocks openness to the perennial newness of the Holy Spirit," the pope said.