Catholic funerals are helping 'fill the void of loss with faith'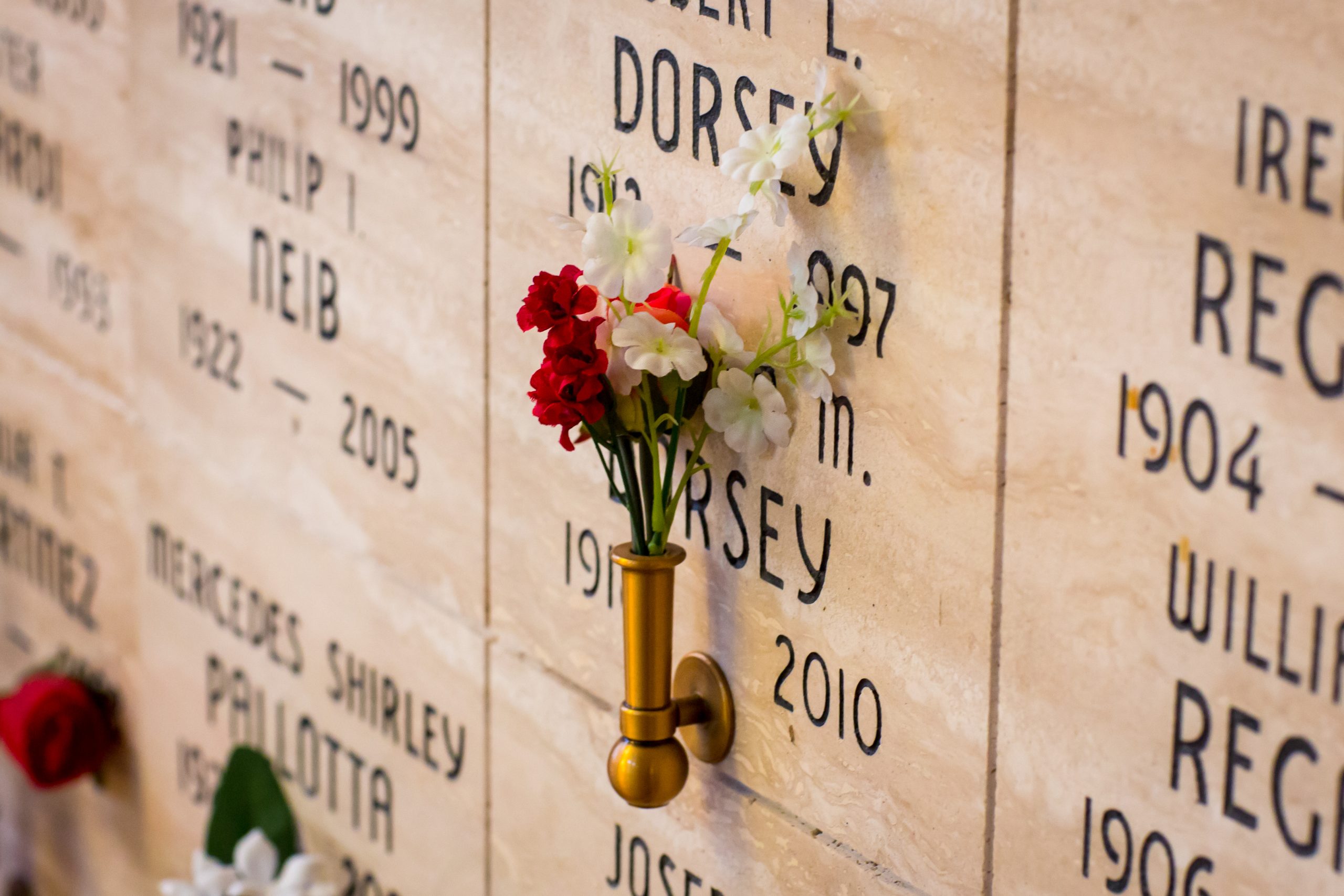 [Editor's Note: Robert Seelig leads Catholic Funeral & Cemetery Services (CFCS) as CEO and founder. He created the vision for CFCS as "Church helping Church" and as such, he continues to look for ways to leverage its investment in resources by providing services to numerous organizations, rather than each organization building them on their own. In 2002, he began working for the Diocese of Oakland as Director of Cemeteries. After renovating this cemetery system, he saw the synergies developing in the industry and both developed and acquired funeral homes to provide the community with a complete set of services. Upon completion of this strategic initiative in Oakland, there was a call for providing other dioceses with consulting and management services, which led to the launch of Catholic Funeral & Cemetery Services. He spoke to Charles Camosy about death, funerals, cemeteries, and the Church during the COVID-19 pandemic.]
Camosy: In a recent post for the National Catholic Register, you told the story of how you went from being unable to even enter a cemetery after your father's suicide when you were only 4 years old to running a group called Catholic Funeral and Cemetery Services (CFCS). Can you tell us some of this story?
Seelig: My father's death was devastating to my mom, my sister, and me. We lived in poverty and struggled like so many families do, but out of shame – you learn to hide a lot. When I wrote the National Catholic Register piece, it brought back all of the feelings of vulnerability that I felt as a child. If my father abandoned me, how could God ever love me? It was my search for love and reconciliation that led me to the Catholic Church when I was 16 years old.
Of course, as you read the details of my story, it seems obvious that God had plans for me, as I believe He does for all of us. I found my faith, met my wife, started a family, and enjoyed the success of running a family business. It all sounds like a storybook, but we dealt with a lot of family tragedy along the way. When I was 36 years old, I was asked if I would consider doing the turnaround of the Catholic Cemeteries in the Diocese of Oakland. Very few people, not my employer or the majority of the outside world, knew about the loss of my father or that he died by suicide or the fact that he died during a time (in 1969) when the Church didn't allow burials of those who committed suicide. I was numb to my feelings about cemeteries, but something tugged at me, asking me whether cemeteries were even relevant in a death-denying culture. I ended up giving a 3-year commitment to the Bishop and bargaining with myself that I had an escape plan.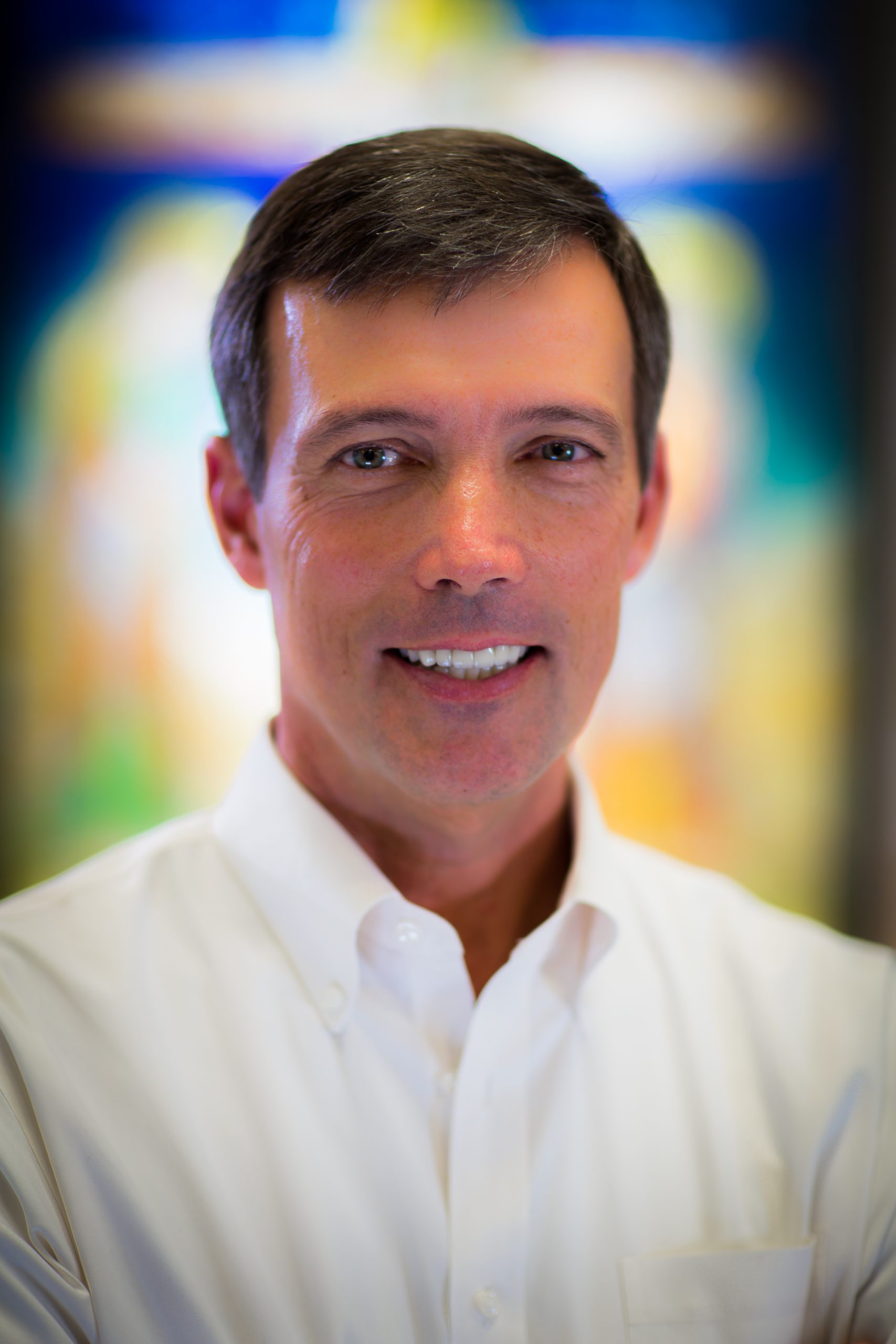 What I found is that there are literally thousands of people visiting cemeteries who have stories just like me — stories of loss, tragedy, and oftentimes, unreconciled feelings. It was as if God tasked me to rebuild His Church, not the physical structure, but through cemeteries and funeral homes – where we could help families find love,faith, and reconciliation. With all of the success in Oakland and at the urging of numerous bishops, I founded Catholic Funeral and Cemetery Services as a church-owned non-profit, working to revitalize and expand this ministry for any bishop who would invite us to his diocese.
Our death-denying culture has a deeply unhealthy relationship with human finitude. In some ways, we have no relationship at all with it…given that so many live as if it doesn't exist. But you've experienced it so dramatically in your personal life, and CFCS in some ways is all about helping to confront it. What have you learned from these experiences? How can our culture develop a better relationship with human finitude and death?
I've learned that people are searching for meaning, especially in a culture that denies death. Suicide and drug overdoses were at epidemic levels before the coronavirus disrupted our lives. The pandemic is so overwhelming, because for the first time most Americans are facing a daily conversation about death. Most people aren't prepared for this, and depression or anger set in. I think this is at the root of the outpouring of emotion in protests and civil unrest. We don't want to see the lives of others treated carelessly.
When we bury the dead, we want an authentic experience filled with meaning for ourselves and the entire community. The Order of Christian Funerals (i.e the Vigil, the Funeral Mass, and the Committal) is one of the most beautiful rituals that we celebrate in the Catholic Church. Done well, it nurtures our soul and helps us to grieve and heal.
I think our culture is trying to reconcile it's attitudes about death. We might be wandering in the wilderness a bit, but the pandemic is teaching us to value every human interaction. The single biggest regret I have heard from families is that they are having to leave loved ones at the hospital all alone. When death occurs they haven't been able to be present and oftentimes can't even attend the funeral. We are re-learning the importance of relationships and being intentional and present to one another. This experience will leave a similar imprint on our psyche much like World War I or World War II did.
How can the Church help in this regard?
Go to where people are hurting. And there is often no better place than a cemetery. In fact, we have come to realize that we don't have to evangelize or catechize people, but rather just be present when they are vulnerable, allowing the Holy Spirit to work in mysterious ways. I always tell my friends and employees that if they want to be living proof of God's presence in people's lives, be there for people when they're hurting or burying a loved one. This sounds so counter-cultural, but it is where our Church needs to rightfully be in the middle of a secular society.
We recently started a pastoral program during the pandemic where we have a lay chaplain, deacon, or priest on staff call a family two weeks after the burial of a family member. The only purpose is to find out how they are doing. We originally took it for granted that someone else in the Church might be doing this, but surprisingly not. The feedback has been tremendous and it has been an incredible opportunity to reach out to others who might be hurting.
When you ask a family member what they need and if there is anyone else who might be hurting, it opens the door to so many conversations. It might seem odd that after nearly 20 years this only became apparent to me, but it speaks to the fact that we deferred to the structure of parish led ministries and now recognize that we have a responsibility to minister to these families and individuals, and that there are literally thousands of non-practicing Catholics visiting Catholic cemeteries looking for human connection every day.
My understanding is that CFCS is trying to help the Church do this. Can you say more about what your goals are?
Our purpose is to walk with every Catholic through the experience of an end-of-life journey. We want to fill the void of loss with faith, rather than families resorting to suppressing that loss which can lead to unhealthy life choices.
My goal is to build a vibrant Catholic Funeral and Cemetery ministry across the United States. This ministry of the Church should be consistently growing, not shrinking as it has, but there are very few dioceses that share resources, so they are all duplicating efforts when resources are scarce. There is a shortage of Catholic cemetery directors, and as dioceses are faced with financial constraints there is no succession plan. For most bishops, the cemeteries tend to be one of the quieter ministries that get pushed down the list of priorities.
What I finally realized is that I had to go out and raise the funding to operate this ministry on behalf of bishops, so that they didn't have to use vital diocesan resources or take a risk that they could not fund. We don't take over pastoral control of the operations, but we ask a bishop to entrust us with this sacred ministry. So far I have been fortunate to have over 30 bishops welcome us into their dioceses.
One of many reasons I'm not a utilitarian is the fact that many human goods cannot be weighed against each other in some kind of calculation. This is true in almost every area of life, but it has been on dramatic and tragic display during the pandemic. There is simply no way to weigh the good of honoring human life by a funeral against the good of lessening the spread of COVID-19. We should be clear-eyed about the risks (just last week a Catholic funeral spread the disease to at least 30 people), but we shouldn't ignore the incalculable good that is lost when family and friends aren't able to participate in the liturgical celebration of someone's life as they mourn their death. How do you think about this problem?
There is much wisdom in remaining vigilant against the spread of COVID-19. I liken this experience to times of war – we learn to cling to each other and our faith by whatever means available. There is a silver lining in working around this problem as it has permanently changed our thinking about ministering to families.
When the pandemic hit, parishes and dioceses shutdown and we were literally one of the only functioning ministries of the Catholic Church that did not close our doors. There was pain involved for workers, as they could see families suffering. We had no choice but to come up with practical solutions to safely serve families. This included doing over a 1,000 services for victims of the virus. Protecting our employees was essential if we were to continue to operate.
We quickly reached out to a number of bishops to provide them alternatives to holding funeral masses in parishes. We asked for permission to have funeral masses celebrated at our cemeteries with social distancing protocol and following local health guidelines regarding the distribution of communion. In some cases, there were limits on the number of family members to attend, and in some dioceses we moved funeral masses outside learning to adjust to changing health orders.
We also learned to livestream the funeral and burial services to families. Our ability to reach family that could not travel around the country and world, became a lifeline. This might sound odd, but it is a very personal experience to attend a funeral service online. There is intimacy and sharing between family when they can experience our Catholic rites together.