Catholics, indigenous ask commission to protect land rights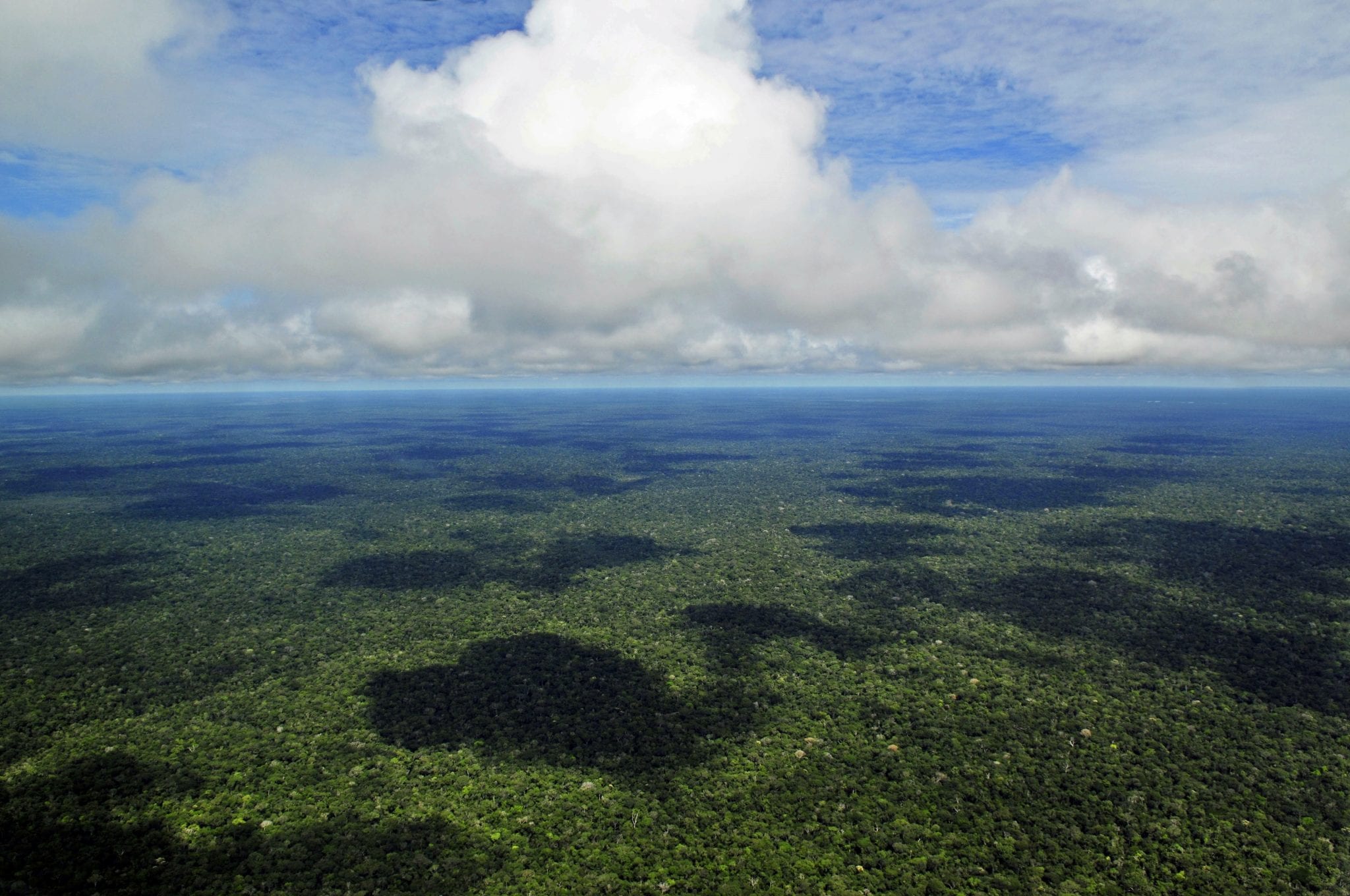 WASHINGTON, D.C. — Catholic leaders are calling for governments to protect the territorial rights of indigenous people suffering eviction from their lands and pollution of their water because of mining and oil operations in the Amazon basin.
Testifying before the Inter-American Commission on Human Rights in Washington on March 17, indigenous and church representatives from Ecuador, Peru, and Brazil told of people being forced to leave their homes and communities, while arguing against other members of their community because some support a mining company while others oppose it.
Indigenous people suffer "abuse and exclusion from their ancestral territories" because the economy and development are "based on profit, with no attention to the possible negative consequences for human beings," Archbishop Pedro Barreto Jimeno of Huancayo, Peru, told the commissioners.
Pope Francis has publicly defended indigenous people's right to be consulted about development projects that would affect their lands, but governments often skip the consultations and drag their feet on titling indigenous territories, said Mauricio Lopez, executive secretary of the Pan-Amazonian Church Network.
Barreto is vice president of the network, which speaks out on social and environmental issues affecting indigenous people and other communities in the nine Amazonian countries.
At an Inter-American Commission hearing in 2015, indigenous leaders supported by REPAM told of violations of their rights by mining and oil companies. At this hearing, Lopez asked the commissioners to prepare a report on violations of indigenous people's territorial rights.
"When they remain in their territories, indigenous peoples are the best protectors of biodiversity," Lopez said. "They have a relationship of reciprocity and spirituality with this sacred earth."
Awajun leader Zebelio Kayap Jempekit described the fouling of rivers – his people's only source of water for drinking, cooking and bathing – because of mining and oil operations in the mountainous territory of Awajun and Wampis people in northern Peru.
Although Peruvian law requires that indigenous communities be consulted about any project that would affect their collective rights, those projects have gone ahead without consultation, he said.
In Acre, in western Brazil, loggers, poachers, and a proposed railroad threaten indigenous territories, including forests inhabited by seminomadic groups that shun contact with Brazilian society, said Rosildo da Silva, a Chauwandawa leader whose indigenous name is Ahivakava Suaka.
The remote, heavily forested border between Brazil and Peru is home to the largest concentration of isolated people in the world. Because they have no resistance to common illnesses such as the flu, isolated groups have been hit hard by disease when they have come into contact with outsiders.
In southern Ecuador, dozens of Kichwa and Shuar communities have been forcibly evicted from their lands to make way for two open-pit gold and copper mines being built by Chinese companies, Luis Sanchez Zhiminaycela told the commissioners.
Parents and children saw their homes and schools bulldozed, and families fled into the forest, taking refuge with relatives in more distant communities. Police and guards remain in the area, and people have been harassed and followed, Sanchez said.
"My 5-year-old daughter asks me, 'Daddy, why don't we go home?'" Sanchez said, his voice breaking. "I don't have an answer. Many parents have no answer."
Indigenous leaders from 13 territories in Ecuador, Peru, Colombia, Brazil, and Bolivia participated in an intensive course offered by the Pan-Amazonian Church Network in Ecuador before the Inter-American Commission hearing.
"We have a great responsibility to learn from indigenous peoples to care for creation," Barreto said. "If we abuse nature, she will not forgive us. We are abusing ourselves."