Dublin archbishop: Pope Francis will visit "a very different Ireland"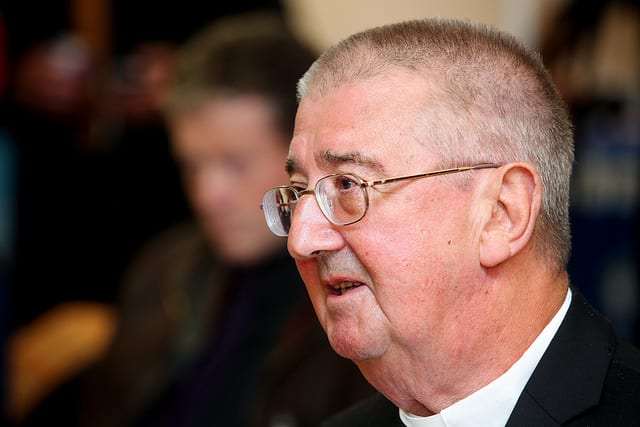 Archbishop Diarmuid Martin of Dublin has said the expected visit of Pope Francis next year will be a "different style and scale" to the outing of St. John Paul II in 1979.
Speaking after celebrating Mass at Knock, Ireland, for the launch of World Meeting of Families 2018 on Monday, Martin noted, "When Pope John Paul came to Ireland he was 60; when Pope Francis comes, he will be over 80."
Although it has not been officially announced, the former Prime Minister of Ireland, Enda Kenny, said last November the pontiff confirmed he would visit Ireland for the event.
Martin has said the pope has told him he "wishes" to come.
In an interview with the Irish Independent, Martin also said Francis "will come to a very different Ireland than Pope John Paul."
RELATED: Judge upholds same-sex marriage ban in Northern Ireland
The celebrations in Knock – the site of an apparition of Jesus, Mary, and several other saints in 1879 – took place exactly one year before the World Meeting of Families is scheduled to begin, and began a yearlong preparation for the event. The meeting will run August 21-26, 2018.
In his homily, Martin said the preparation period is "a call to renew the Church so that it can enter into a new future: A future in which our Church will attract more and more people to Jesus through the way in which we try – however imperfectly – to realize that love of God in the way we live."
The archbishop noted that – while not rejecting the value of much of modern scientific and human progress – the world is still far from being a "civilization of love," noting the recent terrorist attacks in Spain, Finland, and Burkina Faso, as well as gangland violence in Ireland itself.
Martin said Christians have an obligation to preach the Gospel of love to everyone, while realizing there is no ideal family: "Plates fly in every family," he said.
"There are, however, great families who struggle, at times heroically. The celebration of a World Meeting of Families would be hypocritical were it to be a celebration that ignored this struggle," Martin said. "A civilization of love must involve the search for a new politics for families, a politics of care for the marginalized and those who struggle."
RELATED: Irish bishops tell priests who father children to "face up" to responsibilities
In his later remarks to the Irish Independent, Martin touched on the issue of the children of priests, after it was revealed the Irish bishops had produced a set of guidelines to help deal with the reality.
He admitted some of the women who had children with priests had "not been treated properly" by Church authorities, and said priests had the same responsibilities to their children as any other father.
"Pope Francis himself has said that the natural right of a child to know his father is more important than the positive law of celibacy," Martin told the newspaper.
It is not known how many people in Ireland were fathered by clergy, but The Guardian in 2010 estimated the number for both Great Britain and Ireland to be one thousand people.