Global research project looks at Christian response to persecution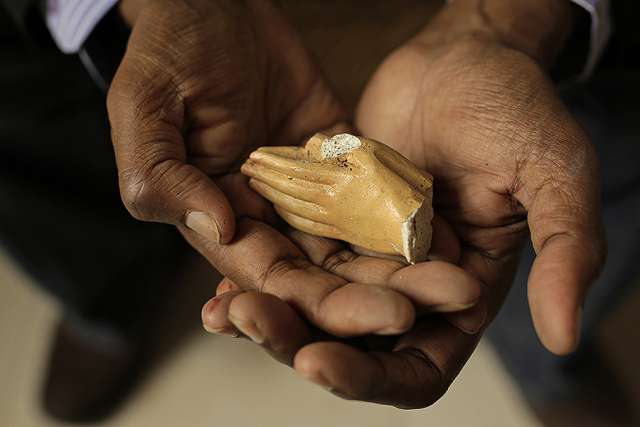 WASHINGTON, D.C. – Which Christians face the most persecution around the globe, and how do they respond to it?
The Religious Freedom Institute teamed up with the University of Notre Dame and Georgetown University's Religious Freedom Project to find out.
And what they ended up conducting was the world's first systematic global investigation of the Christian response to persecution, called Under Caesar's Sword.
This report, funded by the Templeton Religion Trust, was researched over the course of three years by a team of 14 scholars who analyzed more than 30 of the most threatened countries around the world. They examined the patterns of religious persecution, the varieties of responses to persecution, and made recommendations for action against persecution.
"'Under Caesar's Sword' is an effort to discover and draw attention to the ways in which Christian communities around the world respond to the severe violation of their religious freedom," the project's website said.
"One of the project's signature features is its extensive efforts to disseminate its findings. This is part and parcel of its efforts to raise awareness of and be in solidarity with persecuted Christians."
The study's major findings were turned into a number of different resources, including two different educational courses now offered online for free through the Satellite Theological Education Program (STEP) at the University of Notre Dame.
"We are now working to put the findings from the 'Under Caesar's Sword' project (produced together with Dan Philpott at Notre Dame) into the hands of churches and leaders to help them equip their people to understand and respond to persecution of Christians around the world," Kent Hill, the executive director of the Religious Freedom Institute, said in a press release.
The first program is called Christians Confronting Persecution, which is intended for educators, ministers, pastors and adults who are interested in actively encountering "the reality of persecution through the lens of faith."
The six-week course includes lectures from experts such as Tom Farr, Tim Shah, Daniel Philpott and Kristen Haas, and takes about 3-4 hours of study each week. Those who complete the course will receive certificates of completion which will also prepare them to facilitate the course with others.
The second program is called We Respond, a seven-session lecture series for adult groups, high school students, parishes, and churches who "wish to engage both intellectually and reflectively with the reality of religious persecution today."
Both of these resources explore how Christian communities respond to persecution, and include videos, Scripture passages, stories and information on how to cultivate solidarity.
According to the project's website, 76 percent of the world's population lived in a religiously oppressed country in 2012. Christians were reported to have been harassed in 102 countries in 2013.
"We at the Religious Freedom Institute are seeking to be very concrete in providing very specific ways for our churches, our Christian schools, and the members of our churches to both learn about the plight of Christians in harm's way and to become aware of what they can do to be of help," Hill said.
The programs will start online on Sept. 4 and are now open for registration.