Congo-Brazzaville bishop highlights hunger, illness among Catholic clergy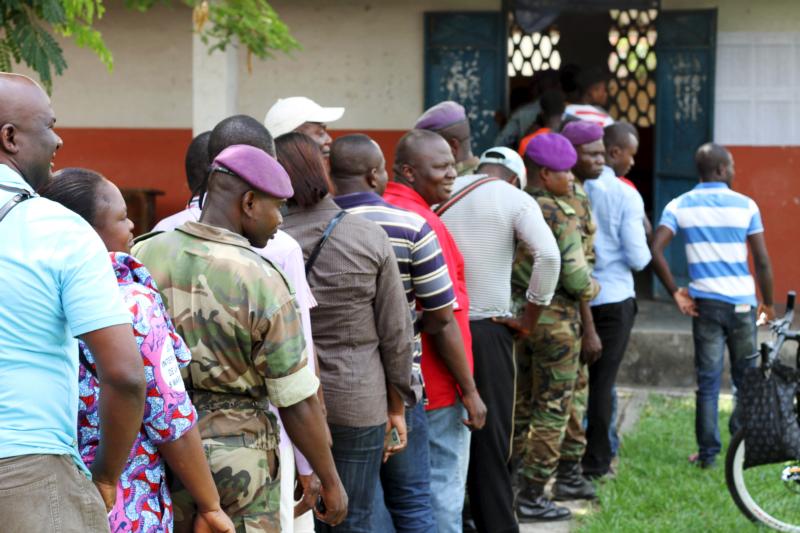 OXFORD, England — A Catholic bishop from the Republic of Congo lamented that persistent corruption and poverty have left many priests hungry and ill while the country's wealth remains dominated by a "handful of the rich and powerful."
Bishop Bienvenu Manamika Bafouakouahou of Dolisie said the Church in the violence-torn country faces "challenges from syncretism, Protestant sects and Islam, but above all from disease."
(The Republic of Congo – with the capital Brazzaville – is distinct from the Democratic Republic of the Congo – capital Kinshasa – although the two countries share a long border.)
"Only two of our dioceses, Brazzaville and Pointe-Noire, can pay their priests appropriately while others struggle," he explained in an interview with Aid to the Church in Need. "In my own, the first concern is to ensure priests get enough food. But if they have serious health problems, I have no idea what we do."
The diocese lacked clean drinking water and local adults and children at the Catholic school routinely died from water-born illnesses, the bishop said. Further, he added, poverty had worsened because of a decline in oil prices and widespread corruption and public hospital employees had been on strike for months over government failure to "subsidize basic medicines."
"The Congolese are poor people in a rich country with abundant oil reserves, where all the wealth is shared by a handful of the rich and powerful," Bafouakouahou said.
"Politicians here see the Catholic Church as the only institution capable of challenging them, so they've sought to weaken it by pillorying us and financially backing other confessions," he said.
The Church's Justice and Peace Commission has leveled corruption allegations against the government of President Denis Sassou Nguesso, who was last re-elected in 2016 and has rejected embezzlement investigations as "racist" and "colonial."
However, in a report, Aid to the Church in Need confirmed economic hardship was widespread among Catholic clergy, citing a lack of funds for religious literature and evangelization.
Although he often explains the Church's work at local markets and at Mass, the bishop said, Islamic organizations offered better employment opportunities and higher pay for young people, and had recently recruited one of his own altar servers.
"There's only one seminary here," the bishop said, "and we'd like to focus on recognizing true vocations and providing a better education for priests."