After arresting ex-chancellor, Chilean police raid archdiocese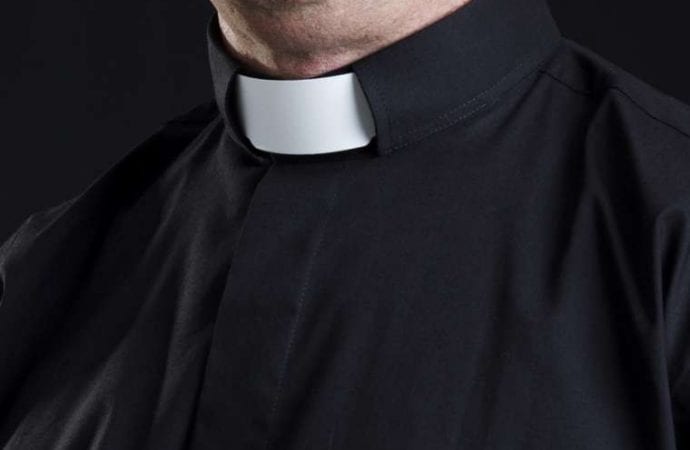 As the Chilean Church continues to grapple with its clerical sexual abuse crisis, the country's civil justice system is taking things into its own hands, arresting the former chancellor of the Archdiocese of Santiago, who reported himself for abuse of a minor, and conducting a second raid on archdiocesan offices in search of evidence.
In January, the police ordered the seizure of documents from both the ecclesial tribunal in Santiago and the southern diocese of Rancagua. The investigation against the former chancellor by Chilean authorities began in May.
Among the many tasks Father Óscar Muñoz Toledo, the former chancellor, had been assigned was collecting the testimony of victims of clerical sexual abuse. He's now been accused of having abused at least seven children himself, five of whom were his nephews.
Since the abuses allegedly happened after 2000, the statute of limitations on them hasn't yet passed, so if found guilty, Muñoz could face prison time.
Muñoz was arrested on the order of prosecutor Emiliano Arias, who is also investigating 14 other priests who were suspended in Rancagua for allegedly participating in a network of sexual misconduct, including abuse of minors and prostitution.
Arias did not rule out that there could be more victims.
Among the victims Muñoz heard testimony from were men abused by Father Fernando Karadima, the country's most infamous pedophile priest, who was sentenced by the Vatican in 2011 to a life of penitence and prayer.
One of Karadima's victims, Juan Carlos Cruz, took to Twitter to express his "impotence and rage" at the fact that the man who was tasked with compiling the accusations against the priest was, at the time, allegedly sexually abusing minors himself.
Muñoz reported himself to the Church in early January for one case of abuse. He was scheduled to be taken to court on Friday, and authorities are looking into the possibility that he had accomplices within the Archdiocese of Santiago.
In June, Pope Francis accepted the resignation of five Chilean bishops, after over 30 of them presented their resignations en masse in response to the scandal. The pontiff had summoned them to Rome to address decades of clerical sexual abuse and cover-up.
Among the first bishops to have their resignation accepted are Juan Barros and Horacio Valenzuela, two of four formed by Karadima and also have been long accused by victims of having covered up for their mentor.
Ever since he traveled to Chile last January, the pope has changed his attitude on the crisis, apologizing to victims and accepting the resignation of several bishops, including one who's accused not of cover-up but of abusing young seminarians.
Muñoz was vice chancellor for Cardinal Francisco Javier Errazuriz, emeritus Archbishop of Santiago and a member of a council of cardinal advisors who help the pope with the reform of the Roman curia. In 2011 he was promoted to be chancellor by Cardinal Ricardo Ezzati, the current Archbishop of Santiago.
Both cardinals have been accused by victims of covering up the crimes of Karadima.