Catholics on the left and right find common ground in opposing the death penalty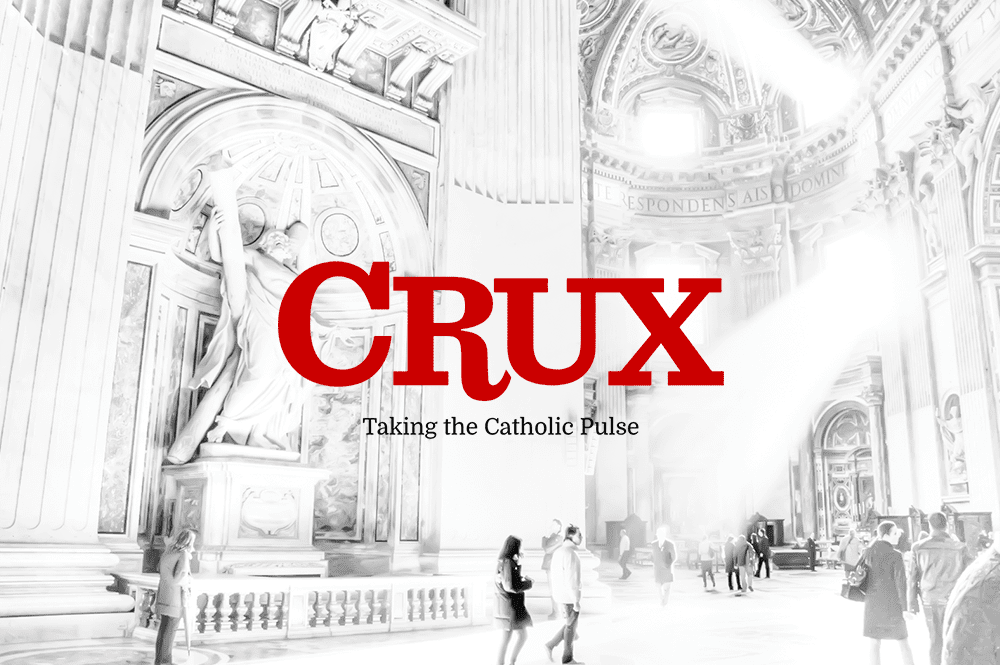 As the editor of the National Catholic Reporter, a national biweekly, Dennis Coday reads his competitor, the National Catholic Register. But he does not have to agree with it.
The Reporter is seen as somewhat liberal in theology and politics. The Register, a competing biweekly with a confusingly similar name, is popular with more theologically traditional Roman Catholics, who often fall to the right politically.
But last year, seeing the amount of attention The Register was giving to arguments opposing the death penalty, Coday came up with an idea: Maybe the two newspapers could collaborate on an editorial calling on Catholics to oppose the death penalty.
"What struck me the most was Oklahoma Archbishop Paul Coakley came out strongly against it," Coday said. "And his comments were covered by the National Catholic Register."
Indeed, the Register had covered Catholic death-penalty opposition in May, after the botched execution of an Oklahoma inmate, Clayton Lockett, and again in July, after the protracted execution in Arizona of Joseph R. Wood III, who took nearly two hours to die.
Eventually, Coday got three other publications, including the Register, to join him. On March 5, "Catholic Publications Call for an End to Capital Punishment" ran on the websites of The Reporter; The Register; Our Sunday Visitor, which is considered conservative, and the Jesuit magazine America, which is considered liberal. The editorial was written principally by Coday, with the involvement of the four editorial boards.
The editorial was an unusual show of unity among publications that speak for often antagonistic niches of Catholic public thought. Editors at the publications agreed, in interviews this week, that such a joint effort would be unlikely on other topics, like same-sex marriage or abortion.
With the death penalty, the time seemed right. According to last year's major Pew survey, support for the death penalty is slipping nationally. At the same time, different branches of Roman Catholicism are uniting behind a message that has been consistently delivered by Pope Francis and his predecessors Benedict XVI and St. John Paul II.
"We, the editors of four Catholic journals," the editorial begins, "urge the readers of our diverse publications and the whole U.S. Catholic community and all people of faith to stand with us and say, 'Capital punishment must end.'"
"The Catholic Church in this country has fought against the death penalty for decades," it says. "Pope St. John Paul II amended the universal Catechism of the Catholic Church to include a de facto prohibition against capital punishment. Last year, Pope Francis called on all Catholics 'to fight … for the abolition of the death penalty.' The practice is abhorrent and unnecessary."
The Register's editor, Jeanette De Melo, said that when Coday first broached the idea last fall, they could not quite make it work.
"The Register's take on the death penalty," De Melo said, "is to talk about it in broader context of the life issues," like abortion and euthanasia. "We wanted to contextualize it last fall in that broad context."
De Melo said she and Coday could not agree on an editorial that brought in so many contentious issues. But when, in January, the Supreme Court agreed to take up the case of Glossip v. Gross, which challenges Oklahoma's use of lethal injection, she thought that maybe it was time for an editorial solely on capital punishment.
"Since the Supreme Court took up this case," De Melo said, "it seemed maybe we could look at it in a narrower context. I felt it was important to stand on something we can stand together on, these diverse publications with diverse audiences. We do agree this should end."
Some readers questioned De Melo's decision to join with more liberal publications. On March 16, she wrote her own editorial, placing her death penalty opposition in the context of issues that are important to conservatives.
"Euthanasia, abortion, war and capital punishment differ in moral weight, but they all threaten human dignity, and we must work to end them," De Melo wrote.
The Church now teaches that the death penalty could be justified only for self-defense in the narrow sense of preventing a killer from committing a future killing. So in the modern state, the argument goes, with effective prisons and life sentences to keep killers off the street, there is no morally valid reason to use it. According to the Catholic theorist Robert George, who teaches at Princeton, capital punishment is not as bad as abortion or euthanasia, but it nonetheless needs to end.
"Although I do not regard capital punishment to be on a moral par with the deliberate killing of innocent persons — including killing unborn babies by abortion and killing elderly or handicapped persons in euthanasia — I believe that the abolition of killing as a punishment will promote a culture of life," George wrote in a Feb. 19 letter to the governor and legislature of Kansas.
Coming from George, who is admired by the Catholic right, the letter was another indication that on this particular issue, a unified position may be emerging.
Not everyone agrees. The Rev. John McCloskey, a conservative priest, wrote this month that "the Catholic Church's Magisterium does not and never has advocated unqualified abolition of the death penalty." He invoked Augustine and Thomas Aquinas in support of the death penalty, as well as Pope Pius XII.
Then there are the 59 percent of white Catholics who, according to the Pew survey, favor capital punishment — four points higher than the average for all American adults.
Matt Malone, who edits America magazine, said Catholic journalists were starting to reach across these political divides. He pointed to a symposium his publication hosted in December, which drew journalists from the Register, the liberal Catholic magazine Commonweal, U.S. Catholic, and the conservative magazine First Things, popular with Catholics.
"I think it's part of a general trend where we're less afraid to reach out to each other and do things than we used to be," Malone said.
Greg Erlandson, the publisher of Our Sunday Visitor, said Catholics need to keep talking to one another, lest they become as dysfunctional as the secular world.
"The ideological polarization that has paralyzed American political life has seeped into the Church, unfortunately," Erlandson said. "So something like this" — the joint editorial — "is an important signpost for the Church."