The proven strategy for ending abortion…one city at a time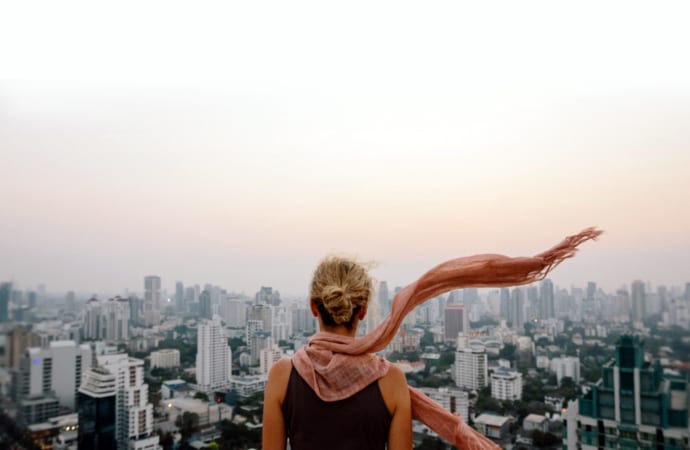 Do you know how many abortions occur in your city every year? The answer can be jarring – in many U.S. cities, thousands of preborn children die annually in abortion. Across the United States, nearly 60 million children have been killed by abortion since an all-male consensus of the Supreme Court obliterated states' rights to restrict abortion in 1973.
Nearly 44 years later, abortion is ubiquitous, afflicting women of all socioeconomic and ethnic backgrounds. Indeed, the cultural disregard for human life – and the associated pressure women feel to rid themselves of their youngest family members – transcends every demographic.
Abortion is the leading cause of death in America, killing twice as many people as the next cause of death.
At Human Coalition, we work to rescue these women, children, and families from abortion with a powerful combination of technology, data, best practices, compassion, grace, and tangible help. As one of the largest pro-life organizations in the country, each department within our organization is led by a former corporate executive whose team applies proven business principles to ending abortion. We utilize a city-by-city strategy to end abortion by bringing hope and resources to women and families facing difficult pregnancy situations. To this end, we have just put down roots in Atlanta – a city desperate for the hope that we can offer.
Why Atlanta? Human Coalition's research lab found that Atlanta is the seventh most abortion-dense city in the United States, with over 21,000 thousand abortions occurring annually in the metro area alone. And God was moving powerfully among pro-life advocates in the city to prepare for our work in Atlanta long before Human Coalition identified the city as the next place we were called to apply our strategy. In fact, bringing Human Coalition to Atlanta has been a collaborative effort in which churches, distinct pro-life organizations, and independent pro-life donors banded together in unity, alongside Human Coalition, to make the culture of life a reality for the city.
Nearly a decade ago, Care Net Pregnancy Resource Center of Atlanta opened two blocks from a busy Planned Parenthood. This pro-life center has helped countless women seeking resources and life-affirming alternatives to abortion.
Now, as the newest member of the Human Coalition family, the center will enhance its suite of services and purposefully expand its reach to abortion-determined women in the city of Atlanta as they search for abortion online in real time. This is Human Coalition's unique and wildly efficacious approach – and we can't wait to see how the Lord will use it in Atlanta.
To date, Human Coalition has rescued nearly 5,400 children from intended abortions – and we intend to rescue thousands more in the city of Atlanta. Our goal is to make abortion unthinkable and unavailable in Atlanta and, eventually, in every city of the United States. Our work in Atlanta will bring the promise of LIFE to members of the human family who are most in need of hope. As image-bearers of God, this is our call. But it's also our tremendous privilege.
To join our mission, visit HumanCoalition.org. For more information about Human Coalition's work in Atlanta, contact Lauren Enriquez at lenriquez@humancoalition.org.