A sabbatical at Saint Meinrad refreshes your mind, body and spirit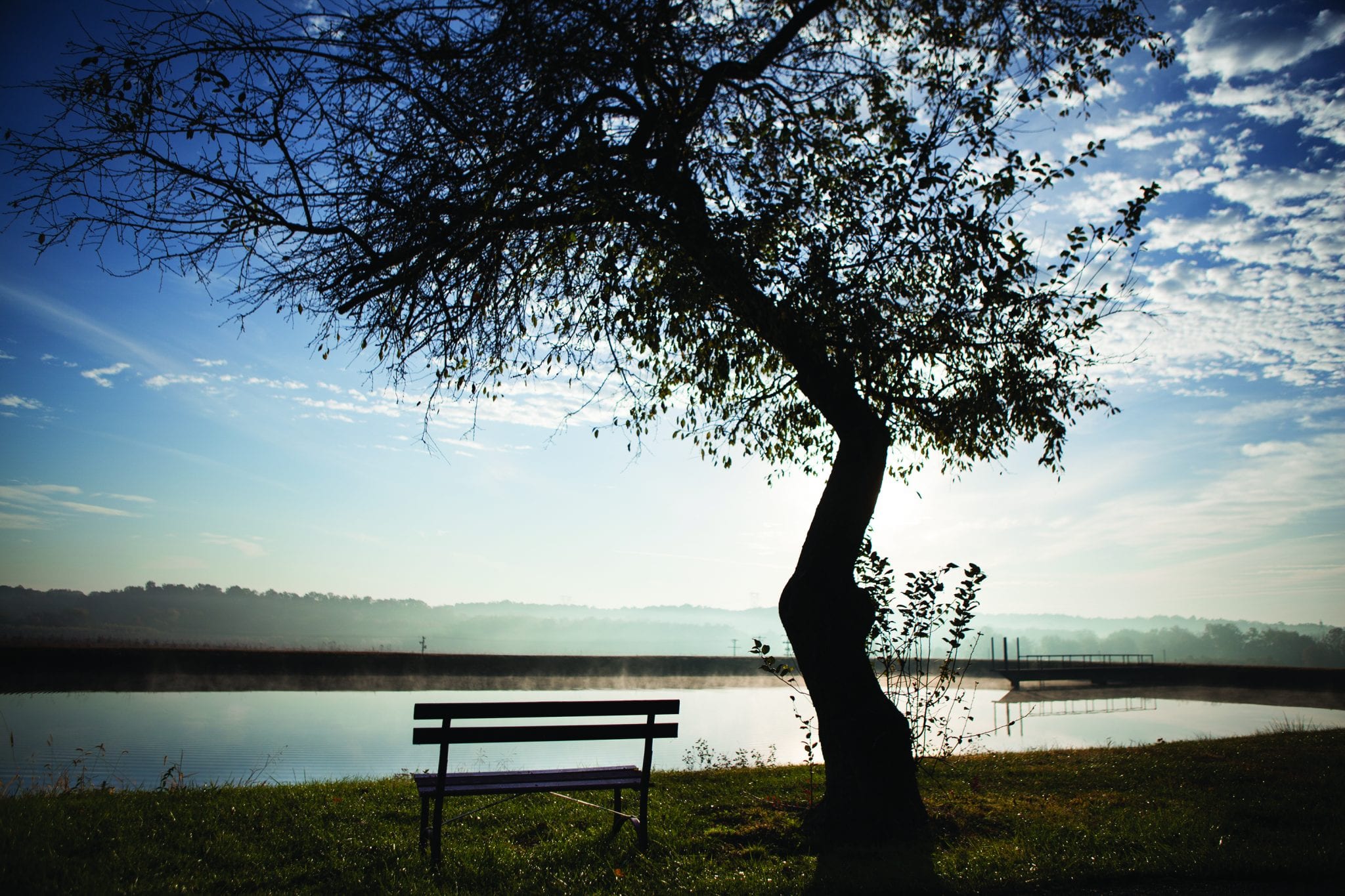 "You want me to do what?" Picking up the Saint Meinrad Design Your Own Sabbatical brochure, the question races through Julia's mind. Someone wanted her to see the brochure. That was obvious. Conflicting emotions welled up inside her. Family and career often left her feeling exhausted.
Had she been short with someone? Were they trying to get rid of her? Or were they looking out for her best interest? She could certainly use some down time. With all that life demanded, many questions flooded her mind. The most obvious centered on time. Who has time for a sabbatical?
Julia understood the concept of time in the Old Testament and the significance of numbers that accompanies time. Seven is a significant number. It marks a perfect series. God created the world in seven days.
Under Jewish law, the seventh year is a sabbatical year where the land is allowed to rest for a year. During the sabbatical year, the ground is not cultivated but one may eat of the produce that occurs naturally. The Book of Leviticus promises a bountiful harvest in subsequent years to those who observe a sabbatical year.
The Old Testament also mentions jubilees. Jubilees are celebrated after the seventh sabbatical – a sabbatical of sabbaticals. It is a time of liberation and restoration. God's mercy is fully present as slaves and captives are freed.
The more Julia thought about the idea of a sabbatical, the more comfortable she became with the prospect of taking a sabbatical herself. She knew that academics regularly enjoyed sabbaticals to do research and writing and to keep abreast in their fields. While not an academic herself, Julia wondered if a sabbatical was for her.
While researching sabbaticals on the web, Julia came across the book, Pause: Harnessing the Life-Changing Power of Giving Yourself a Break by Rachel O'Meara, a Google executive. The book looks at what a meaningful break can do for your health and well-being, not to mention your career.
She also read an article about O'Meara's 90-day sabbatical that was supported by Google, O'Meara's employer. Julia also found the Ted Talk, The Power of Time Off, in which the designer Stefan Sagmeister relates how sabbaticals provide the creative energy he needs to propel his career between sabbaticals. Julia even found an article on Fortune.com about a number of businesses that support sabbaticals of varying lengths.
Finally, Julia asked herself: Why Saint Meinrad? Why Saint Meinrad's Design Your Own Sabbatical Program? Reflecting on what she read about other people's sabbaticals, Julia realized the most successful sabbaticals are ones that are holistic. Integrating your mind, body and spirit during this time makes for a productive and successful sabbatical. Saint Meinrad has the right ingredients for designing an effective sabbatical experience.
Mind – Saint Meinrad Seminary and School of Theology offers a variety of intellectual challenges. Explore the relationship between God and nature. Broaden your understanding of complex human interactions. Plumb the depths of Christian morality. Learn the cutting edge of Christian bioethics. The classes offered are taught by renowned professors in various fields.
In addition, lectures are offered throughout the academic year on a variety of topics from public speaking to Church architecture. And Saint Meinrad supports a world-class theology library. The physical collection is extensive as is the availability of online materials. The library is a member of a consortium of theological libraries.
Body – Saint Meinrad is located in the rolling hills of rural southern Indiana. For those who love nature, there are plenty of trails suited to hiking, biking and jogging. If you prefer more formal exercise, Saint Meinrad offers a well-equipped gym with access to a trainer and other athletic facilities.
Saint Meinrad supports a wellness coordinator and has a health center on campus for assistance with medical needs.
Care for the body includes a peaceful and restful environment. The physical beauty of the place calls us to slow down and enjoy God's beauty. The rural setting provides the perfect place for a respite. And the amenities of a city are only an hour away.
Spirit – Saint Meinrad offers many opportunities to feed the soul. Retreats are offered in the Guest House and Retreat Center. Spiritual direction and discernment are offered to those on sabbatical. The sacraments are available.
A spiritual "rhythm" permeates everything at Saint Meinrad. It mirrors the cycle of life. The rhythm can be seen in the school with those who are moving toward either ordination or a deeper life of faith and service in the Church. The rhythm can be seen through the eyes of retreatants as they experience God's movement as they take a short break from the world.
The rhythm permeates the Benedictine monks of Saint Meinrad Archabbey. Five times a day, the monks gather in the Archabbey Church to pray the divine office and celebrate the sacraments. This rhythm can be seen in their lives as they share their spirituality with guests, students and, yes, sabbaticants.
Father Luke Waugh, OSB is the coordinator of Sabbatical Program at Saint Meinrad Seminary and School of Theology.