Doctors on mission serve poor in global peripheries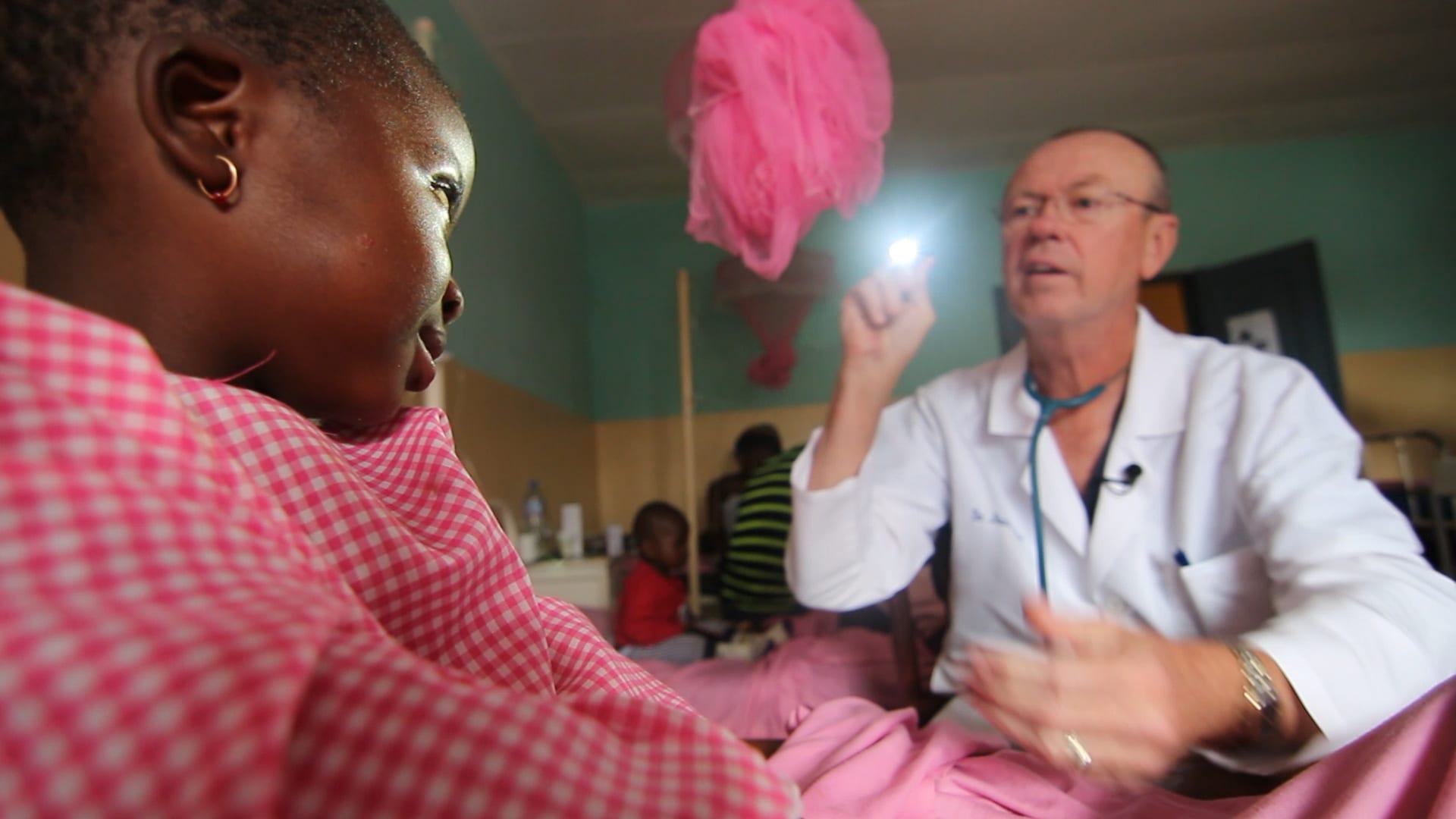 "We need help!"
He thought they would ask for funds. Instead, they asked for people.
Monsignor Anthony Brouwers, as the Director of the Propagation of the Faith in Los Angeles, traveled to Nigeria in 1954 for a Marian Conference. He wanted to offer the Archdioceses' support to local clergy, so he set out across the continent.
What he found surprised him!
Local priests and bishops were busy with construction, laying concrete and fixing car engines. Religious brothers and sisters, with no medical training, were pulling teeth and delivering babies.
Everywhere he went, the request was the same: send us individuals willing to lend a hand in their professional capacities who can provide medical care and education in the schools and hospitals.
He returned to Los Angeles with a new vision and a heart on fire. Before Vatican II, before Peace Corps, and before Doctors without Borders, Monsignor Brouwers founded Mission Doctors Association in 1959.
For 60 years, Mission Doctors has trained, sent and supported Catholic doctors and their families who come from across the United States to serve people of all faiths in some of the most under-served areas of the world.
This mission of healing provides direct patient care and training for local professionals striving toward the goal of sustainable health care.
We sat down with the Executive Director of Mission Doctors, Elise Frederick, and she shared with us Annette's story.
Less than 48 hours before this photo was taken, young Annette was comatose. She was suffering with severe malaria and seizures, the outcome was very uncertain.
When Annette's mother brought her to St. Martin de Porres Mission hospital in rural Cameroon, she was truly hoping for a miracle.
Fortunately, Mission Doctors, Martha Franz and Jim Hake were there. They provided the necessary medical care and essential treatments to save Annette's life. Unfortunately, the World Health Organization states that nearly 400 million people around the world do not have access to essential health services, and sadly, some 6.6 million children under the age of 5 die each year.
Today, Mission Doctors are on the ground serving Christ's poor in Ecuador, Uganda, Tanzania and Peru. They are caring for patients with TB, HIV, malaria, and working within existing Catholic healthcare systems to train local medical professionals.
If you are a Catholic doctor, dentist, nurse practitioner or physician's assistant, visit the Mission Doctor website to learn about sharing your faith through service.
We are all called by our faith to be missionaries. If you are not a Catholic doctor and would like to participate in this lifesaving mission, you can support Mission Doctors.