Orthodox theologian claims 2016 Ratzinger Prize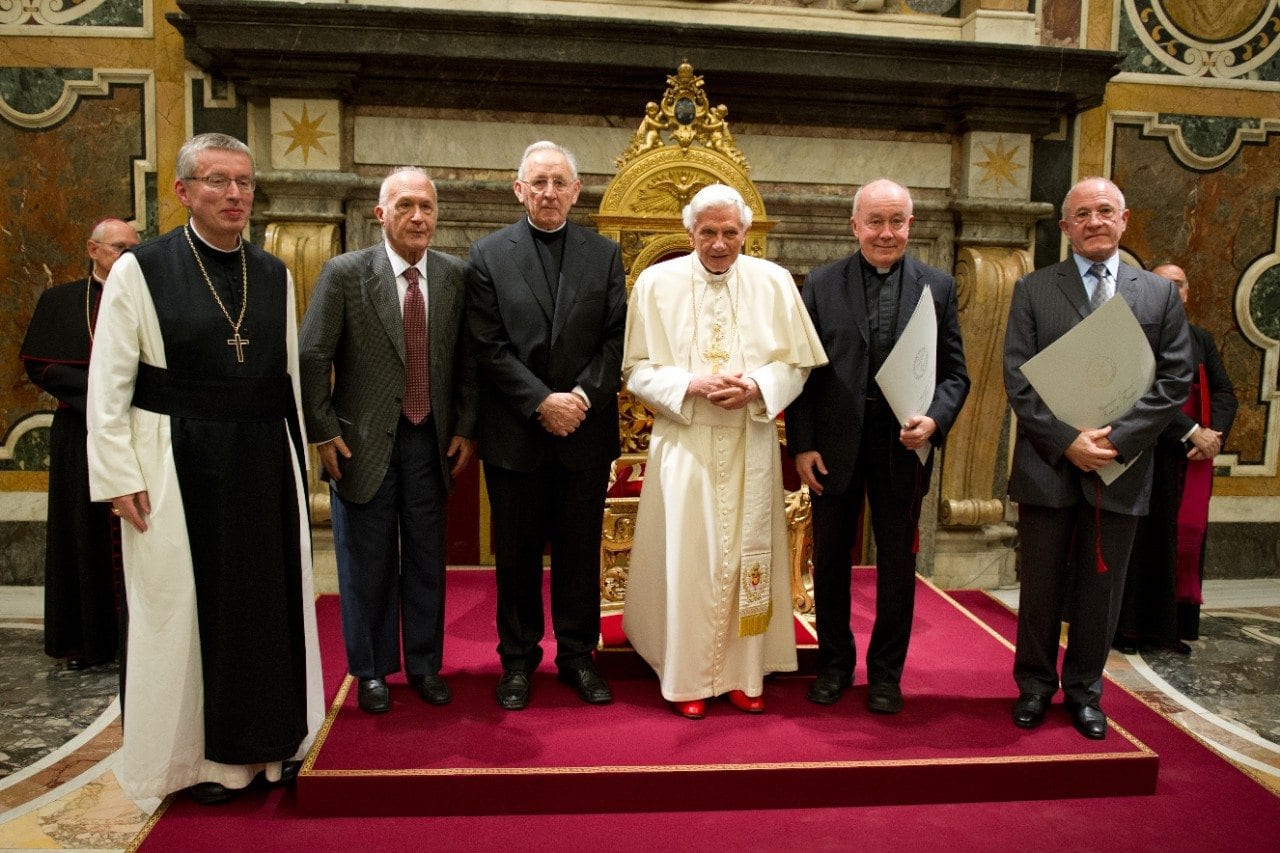 ROME — Among the recipients of this year's Ratzinger Prize is Greek-born Orthodox professor Ioannis Kourempeles, who is widely known for his extensive teaching career and work in dogmatic theology, making him the first Orthodox theologian ever to claim the prize.
The two winners of the 2016 prize were announced Oct. 18 and, in addition to Kourempeles, include Italian priest Monsignor Inos Biffi, whose career has focused largely on the history of theology and medieval philosophy.
Born in Athens in 1965, Kourempeles studied Theology at the Faculties of Theology in Thessaloniki, Erlangen and Heidelberg before going on to teach the History of Dogmas and Dogmatic and Symbolic Theology at the Faculty of Theology of the "Aristotle" University of Thessaloniki.
Biffi originally comes from the northern Italian city of Lomagna. He was born there in 1934 and is professor emeritus of Systematic Theology and the History of Medieval Theology at the Theology Faculty of Northern Italy. He is also professor emeritus of the same subjects at the Faculty of Theology of Lugano.
He is currently also a member of the Pontifical Academy of Theology, president of the Institute for the History of Medieval Theology of Milan and director of the Institute of the History of Theology at the Faculty of Theology in Lugano.
Pope Francis himself will award the two theologians the Ratzinger Prize inside the Clementine Hall of the Vatican's Apostolic Palace Nov. 26, at the close of an international symposium dedicated to "Eschatology: Analysis and Perspectives."
The Ratzinger Prize was begun in 2011 to recognize scholars whose work demonstrates a meaningful contribution to theology in the spirit of Cardinal Joseph Ratzinger, the Bavarian theologian who became Benedict XVI.
The prize is awarded by the Ratzinger Foundation, which was founded in 2010 with Benedict XVI's approval to study and promote his writings as a theologian, as a cardinal in charge of the Vatican's Congregation of the Doctrine of the Faith, and as Pope.
Set to take place at the Pontifical University of Santa Croce, the conference marks the 6th such international symposium the Ratzinger Foundation has hosted. This year's theme of eschatology was particularly prominent in the theological writings and research of the organization's protagonist, Joseph Ratzinger, who has written widely on eschatological themes during his decades-long theological career.
Apart from discussing eschatology in the faith and in the Church, the symposium will also feature two workshops, one of which is dedicated to current questions surrounding eschatology, while the other will present the prospects of eschatology in Judaism.
Participating in the workshop will be the Chief Rabbi of Rome, Riccardo Di Segni, as well as the Chief Rabbi of Genoa, Giuseppe Momigliano.
Other professors participating will include: Paul O'Callaghan, Thomas Söding, Romano Penna, Bernardo Estrada, Maurizio Marcheselli, Giovanni Ancona, Riccardo Battocchio, Santiago Del Cura Elena, and Robert Wozniak.