A two-part exhibition, one at the Vatican and the other at the Jewish Museum of Rome, prominently features a replica of the 1st-century Arch of Titus, showing Roman soldiers carrying the menorah and other treasures into Rome.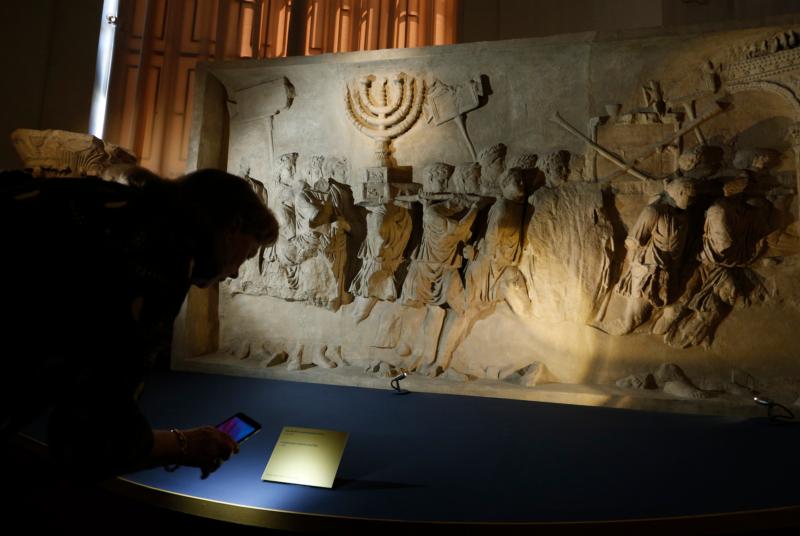 From a coin minted in the century before Christ's birth to a 1987 Israeli comic book featuring a superhero with a menorah on his chest, the exhibit, "The Menorah: Worship, History and Myth," documents the use of the seven-branched candelabra both as a religious item and a symbol of Jewish identity.
The exhibit is scheduled to be open through July 23. One ticket includes admission to the main part of the exhibit in the Charlemagne Wing just off St. Peter's Square and to the Jewish Museum, located about a mile away at Rome's main synagogue.
Among the pieces displayed at the Jewish Museum stands a towering mosaic inscription describing treasures buried at the Basilica of St. John Lateran, the cathedral of the Diocese of Rome. Dating from the 13th century, while the Crusades were raging, the mosaic's 37-line inventory includes "the golden candelabrum" Titus brought to Rome.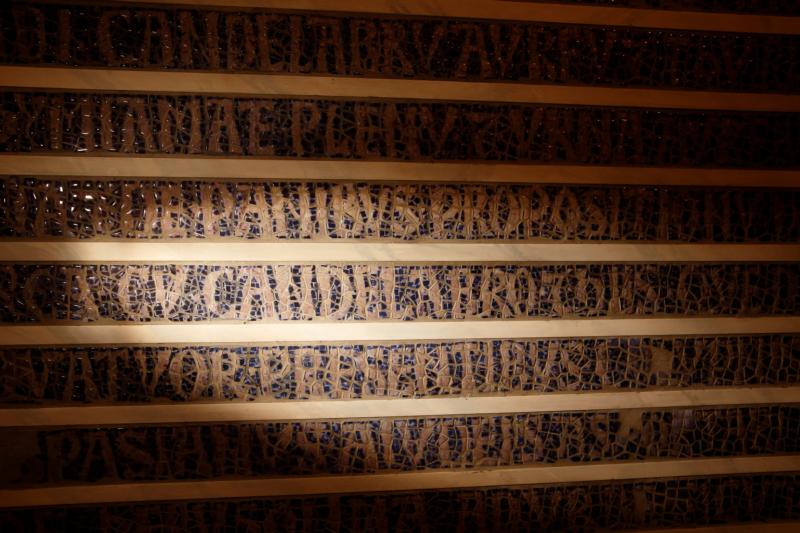 The legend has persisted for centuries that the Vatican is hiding the solid gold menorah — if not at St. John Lateran, then in a cave at the Vatican. Jewish religious and political leaders continue to ask the popes to return the piece.
Arnold Nesselrath, director of the Department of Byzantine, Medieval and Modern Art at the Vatican Museums, said the mosaic from the time of the reign of Pope Nicholas IV is the last the Vatican heard of the famous menorah. Excavations under the altar of St. John Lateran and the surrounding area in the early 20th century turned up no trace of the treasures.
Still, he said, the legend documents just how important the menorah is in Jewish culture.
Francesco Leone, the art historian who prepared the exhibit catalogue, told Catholic News Service the most historically reliable explanation of the Temple menorah's fate is that it was taken as booty from Rome by the Vandals or Goths before the end of the fifth century and melted down.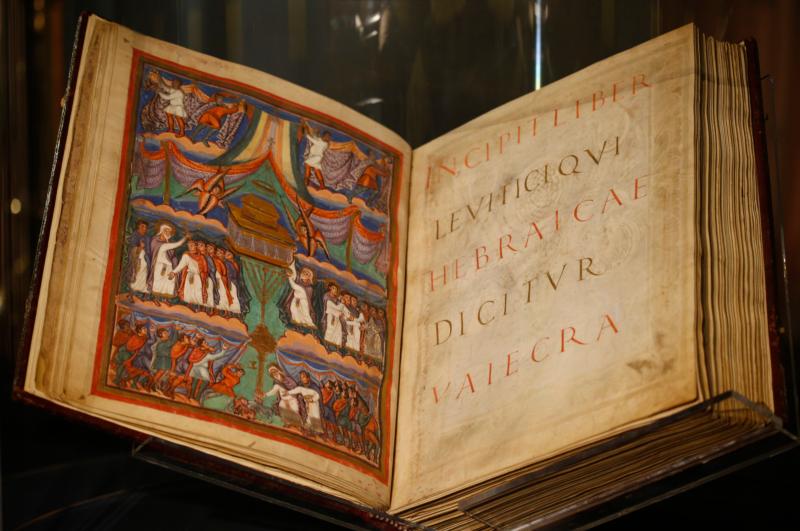 The oldest object in the exhibit is the "Magdala stone," a carved block from a synagogue in the Galilee excavated in 2009. The stone, which has a carved menorah on one side, is from before the time of Jesus.
Alessandra Di Castro, director of the Jewish Museum, said working with the Vatican Museums and with scholars both of them called on to help with the research, "we experienced firsthand how working together brought each of us new understanding."
Nesselrath agreed, saying, "The collaboration was a process of deepening respect for what is sacred to the other."
Rabbi Riccardo Di Segni, the chief rabbi of Rome, writing in the exhibit catalogue said, "The Jewish link with the menorah is ancient, strong and full of symbolic significance, and the link has never been broken."