Vatican indicts two ex-officials of children's hospital for financial crimes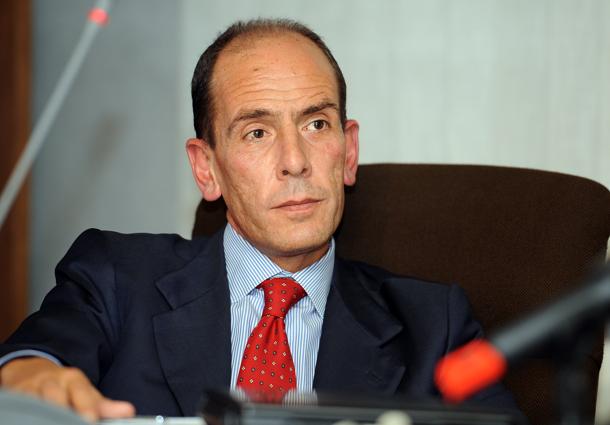 In what may be seen as a step forward for Pope Francis's press for financial reform, Vatican prosecutors on Thursday announced indictments under its criminal law against two former officials of the papally-sponsored pediatric hospital Bambino Gesù for misappropriation of funds.
The two Italian laymen charged, Giuseppe Profiti and Massimo Spina, are both former members of a foundation that oversees the famed children's hospital, located a stone's throw away from the Vatican and immediately adjacent to the Pontifical North American College, the residence for American seminarians in Rome. Profiti was the president of the foundation, Spina its treasurer.
According to the information released Thursday by the Holy See Press Office, Profiti and Spina are charged with illicitly using funds meant for Bambino Gesù, and thus ultimately meant for the care of sick children, to profit a Rome-based construction company called Castelli Re, run at the time by another Italian financier named Gianantonio Bandera.
The alleged misappropriation took place in 2014, meaning the charge is effectively three years old.
Specifically, the indictment states that close to $500,000 of the foundation's money was paid to Bandera's company to perform upgrades on a Vatican apartment belonging to Italian Cardinal Tarcisio Bertone, the former Secretary of State under emeritus Pope Benedict XVI and a long-standing friend of Bandera.
There's no suggestion in the indictment, however, of charges against Bertone himself, now 82.
The Vatican also announced Thursday that the head of its criminal tribunal has empaneled a three-judge body to hear the case against Profiti and Spina, with its first hearing set for July 18 at 10:00 a.m. Rome time – and, if they fail to appear, the statement said both men will be tried in absentia. Their lawyers had been given until July 11 to submit defense materials to the court.
Because both Profiti and Spina are Italian citizens and not clergy, they could dispute the Vatican court's jurisdiction. In July 2016, a similar court in the "Vatileaks 2.0" scandal acquitted two lay Italian journalists for lack of jurisdiction, although it did convict Italian lay woman Francesca Chaouqui, who had been a member of a papal advisory body on financial reform and was accused of leaking confidential documents.
This marks the first time the Vatican publicly has announced an indictment under new measures intended to fight financial money-laundering and financial crime, which began under Benedict XVI and have been strengthened under Francis.
The need to enforce those laws was a key point in the last evaluation of the Vatican performed by Moneyval, the Council of Europe's anti-money laundering agency, which is set to update that assessment later this year. Getting a clean bill of health from Moneyval is seen as key to the Vatican's ability to be on "white lists" of global actors playing by the financial rules, thus avoiding frozen accounts, suspended transactions, and higher transaction fees for perceived risk.
The details of the charges against Profiti and Spina were already well-known in Rome, as the expenditures on Bertone's apartment have been public and the object of controversy for some time. In an interview last year, Profit defended the outlay, saying it was work that formed part of a "precise project of development."
In effect, Profiti said, Bambino Gesù had intended to launch a major capital campaign and needed the expanded space in Bertone's apartment in order to host fundraising receptions. He argued that in the year 2013, such events hosted by Bertone had boosted donations to the hospital from 3 to 5 million Euro annually, and called the remodeling a "marketing" investment.
"Not only was this a legitimate expense, but I'll tell you, if I found myself in the same situation today, I'd make the same decision again," Profiti said.
In the end, Bandera's company not only was paid almost $500,000 by the Bambino Gesù foundation for work on Bertone's apartment, but also submitted another set of bills for almost $350,000, which were paid by Bertone directly.
When the investigation that culminated in Thursday's indictment was announced last year, Vatican Spokesman Greg Burke said Bertone himself was not facing review. Although Bertone has consistently denied any wrongdoing, he made a contribution of a little over $170,000 to Bambino Gesù after the publication of a book in late 2015 detailing the expenses for his residence.
Recently, Bambino Gesù was the subject of a reporting series by the Associated Press charging that during Profiti's tenure, children's health was put at risk in the pursuit of financial gain. Those accusations were denied by Burke, who called them "false and unjust."