One of cycling's major events will be used as a symbol of peace in 2018.
The Giro d'Italia, considered the most prestigious professional cycling event after the Tour de France, will begin the multi-stage event in the Holy Land.
And according to press reports, the final stage will end in Vatican City. The theme of the 2018 event is coexistence and peace.
The start in Jerusalem will be the first time the race has begun outside of Europe, although starts outside of Italy happen every two years.
According to cyclingnews.com, the Giro will begin with a time trial in the Old City of Jerusalem, and two other stages are expected to take place in Israel.
The details of the conclusion at the Vatican are not known, but the full details of the race are scheduled to be presented at a press conference on Monday.
In 1974, the Giro started in Vatican City, and finished 100 miles away in the town of Formia. Before the race began, Blessed Pope Paul VI met with the teams, and gave them his blessing.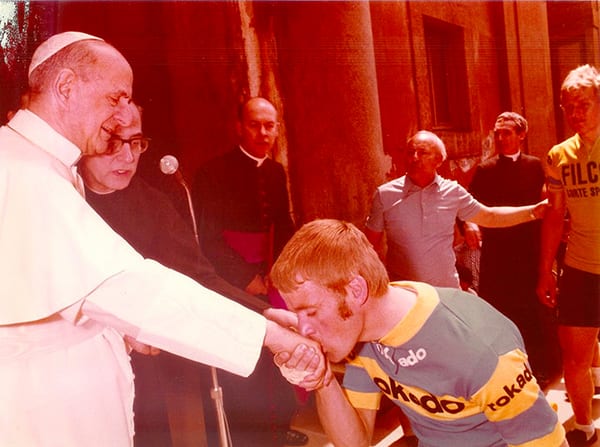 "May your strenuous efforts serve as an example to all, in pursuit of not only earthly goals but also of the supreme goal of living, namely union with the author of life," he said.
Pope Francis, well-known for his love of sports, has also supported the race, and has even blessed the "pink jersey" – worn by the overall leader of the race – before the competition more than once.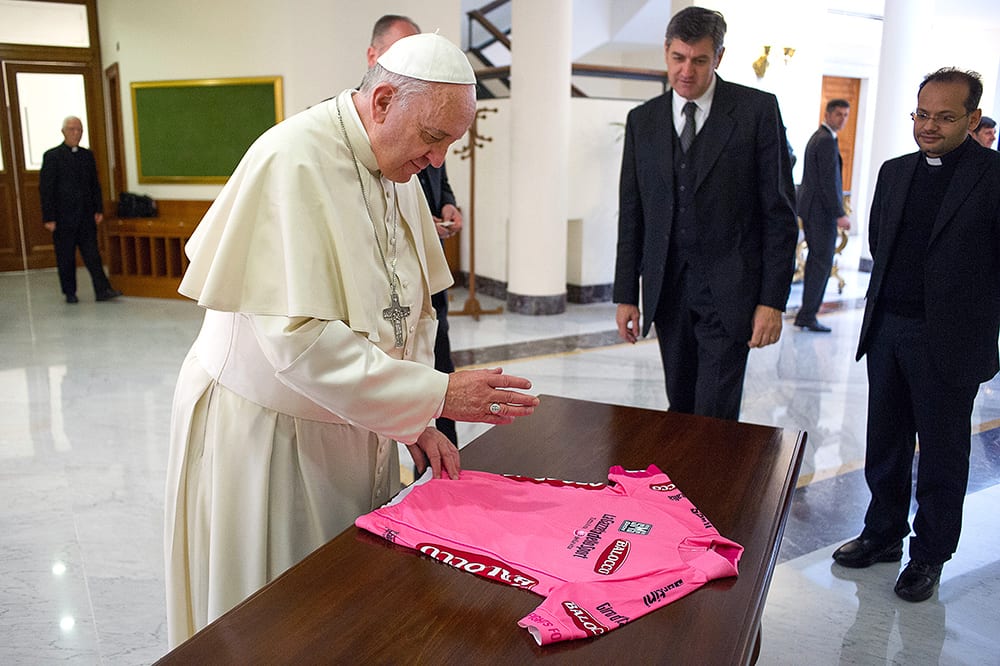 Francis has been a longtime supporter of cycling, and once praised the "beauty of the bicycle" to a group of seminarians he was addressing shortly after becoming pope. He encouraged the seminarians to use the vehicle instead of flashy cars.
The pope's first private secretary, Monsignor Alfred Xuereb, famously uses a bicycle as his primary means of transportation.