First draft of new 'constitution' for Vatican bureaucracy given to pope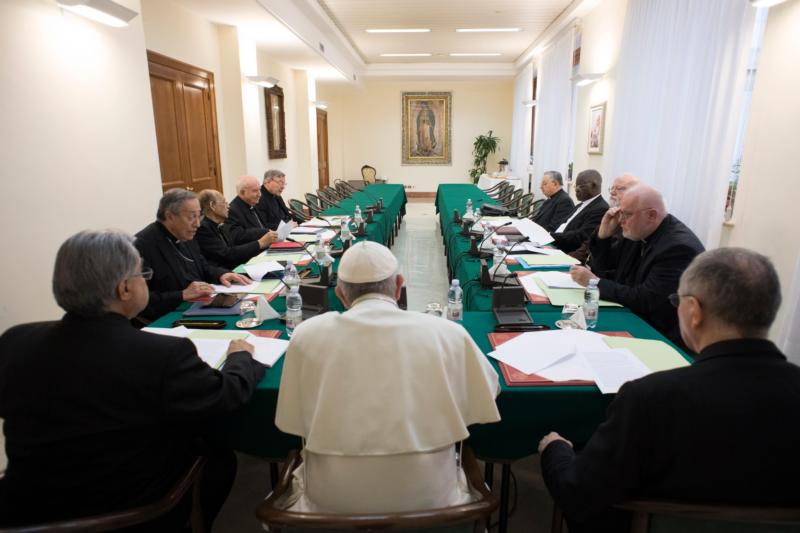 ROME – Five years after its creation, the council of nine cardinals, or C9, tasked with advising Pope Francis and shaping the reform of the Roman Curia, has released a first draft of a constitution outlining the pontiff's vision for the Vatican.
The proposed document is an Apostolic Constitution, one of the highest forms of papal decrees which usually promulgates significant Church legislation.
For the time being, it is Praedicate Evangelium (Preach the Gospel), and was announced on June 13. It will now be submitted to Francis for review and is therefore subject to change.
"The pope will do what he wants," said Vatican spokesman Greg Burke in a meeting with the press on Wednesday, and he will apply "all the opportune or necessary changes."
The draft offers a guideline to "understand the spirit (of the document) and what is behind the writing," Burke said, and it lists the "guiding principles" that Francis has offered to inspire the new constitution.
There is no set date as to when to expect the final document, which Burke said still requires "a lot of work," but it will eventually replace Pastor Bonus, St. John Paul II's 1998 constitution for the Roman Curia.
The cardinals, with the exception of Australian Cardinal George Pell, met June 11-13, with the pope not attending on Wednesday because he was at his weekly general audience in St. Peter's Square.
Pell, who is the prefect of the Vatican's Secretariat for the Economy, is currently in Australia awaiting trial on sexual abuse charges. Burke stated that no representative from the secretariat was present at the meetings.
Monsignor Brian Ferme, secretary of the Council of the Economy, presented the various steps of the Vatican's financial reform to the cardinals. The main objectives, Burke said, were avoiding waste; favoring transparency; ensuring the correct application of accounting standards, following the principle of dual-control and international standards.
Beyond the work that still needs to be done, Ferme underlined the positive results since the beginning of the financial reform, including increased attention toward expenditures, a better understanding of the reform process, and a change in the mentality regarding transparency and accountability.
Amid scandals concerning the Church's role in sexual abuse, especially the recent crisis in Chile, Boston Cardinal Sean Patrick O'Malley updated the cardinals on the work made by the Pontifical Commission for the Protection of Minors, which he leads.
Also present at the C9 meeting was Chilean Cardinal Francisco Javier Errazuriz Ossa, retired archbishop of Santiago, who has faced controversy over his actions surrounding the current abuse scandal in Chile.
The C9 will meet again on September 10-12.