Pope: Bishops, clergy in Middle East must not fall into sin of opulence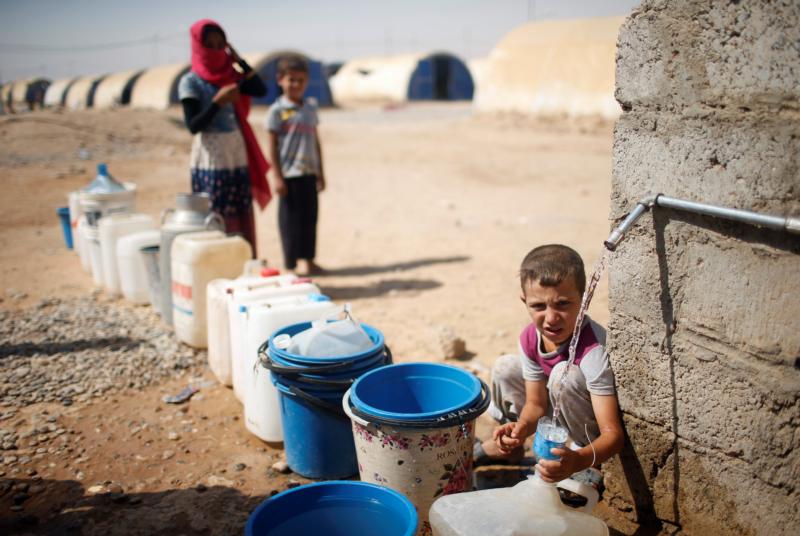 ROME — Although the sin of war committed by nations has caused great suffering to Christians in the Middle East, the Catholic Church must bear in mind its own sins, Pope Francis said.
"There is also our sin in the Middle East: The sin of incoherence between life and faith. There are perhaps — not many — some priest, bishop, religious congregation who professes poverty yet lives like a rich person," the pope said in off-the-cuff remarks during a meeting with a coalition of funding agencies coordinated by the Congregation for Eastern Churches.
"I would like these religious men and women, Christians, some bishop or some religious congregation to strip themselves more (of riches) for their brothers and their sisters," he said.
The pope spoke June 22 during a meeting with members of a Vatican coordinating body, known by its Italian acronym ROACO, which operates under the auspices of the Congregation for Eastern Churches. The funding agencies include the U.S.-based Catholic Near East Welfare Association.
The Congregation for Eastern Churches and the coalition of funding agencies are responsible for assisting Eastern-rite Churches around the world as well as the Latin-rite Church in the Holy Land.
The Middle East, the pope said, is at a "crossroad of difficult situations" and it finds itself at risk of being without Christians.
"A Middle East without Christians would not be a Middle East," he said. "Today, the Middle East suffers, it weeps. The world powers look at it not with much concern for their culture, their faith, the life of those people, but they look at it to get a piece and have greater dominance."
The declining number of Christians in the region, the pope added, means the Church risks losing the traditions established in "the cradle of Christianity." He said members of ROACO must continue "the great work" of helping it preserve its Christian identity.
Francis said despite the difficulties, "the Lord does not abandon us, and that is why I say that the Middle East is a hope."
"It is a hope that must be cultivated" and the Church must continue to work as you work," the pope told the members of ROACO. "I thank you very much for this."