Abusive former bishop to return to Chile to face civil prosecutors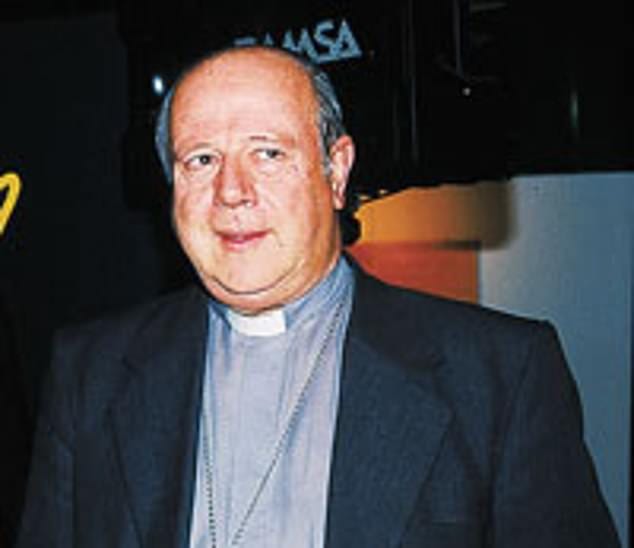 SANTIAGO, Chile – The Schönstatt movement confirmed Monday that Francisco José Cox Huneeus, a former bishop who was dismissed from the clerical state last month, will return to Chile to face the civil justice system for his abuse of minors.
Cox, 84, was ordained a priest of the Schönstatt Fathers in 1961, and he has lived at the movement's headquarters in Germany since 2002, at the request of the Congregation for Bishops.
Cox's return was confirmed Nov. 26 by Father Patricio Moore, Chilean vice provincial superior of the institute, who also reported on Cox' health: He suffers from diabetes, controlled prostate cancer, and senile dementia.
"He underwent tests, there are 42 pages of a quite exhaustive reports. Although he has quite a few illnesses, the doctor says that he can travel to Chile and therefore we have also decided to take him back to Chile to make him available to the courts and for whatever may be required," Moore told El Día.
"The exam says that he has senile dementia syndrome," Moore indicated. "Not impediments, but I don't know if he's going to be able to help so much, but it's not an impediment, he can be interrogated perfectly well."
Cox's return trip may take place in January or February 2019, after a micro-surgery on his brain. It is expected that he will be accompanied on the trip for health reasons.
Cox was born in Santiago de Chile in 1933. He was appointed Bishop of Chillán in 1974, and consecrated the following year. He served there until 1981, when he was appointed secretary of the Pontifical Council for the Family.
In 1985 he was appointed Coadjutor Archbishop of La Serena in 1985, succeeding as ordinary in 1990.
He remained Archbishop of La Serena until 1997, when he resigned at the age of 63. The explanation given at the time "was that Cox had mental health problems," Crux reported last month.
From 1997 to 2002, Cox exercised several administrative tasks in Rome and in Colombia, according to an Oct. 5 statement of  Father Juan Pablo Catoggio, superior general of the Schönstatt Fathers.
In 2002 Cardinal Francisco Javier Errazuriz Ossa, then-Archbishop of Santiago, acknowledged that Cox had resigned on account of improper conduct. Errazuriz retired in 2010. He, too, is a member of the Schönstatt Fathers. He was made a member of Pope Francis' Council of Cardinals in 2013, but said earlier this month he was leaving the advisory body,
In 2002 Cox retired from all public activity and left Chile.
"In the year 2002, at our suggestion and with the formal approbation of the Congregation for Bishops, in response to comments of various kinds about innappropriate comportment with youths, Bishop Cox was made to see that it it best for him to leave his work in the diocese of La Serena," Father Fernando Baeza, Chilean superior provincial of the Schönstatt Fathers, said in an Oct. 4 statement.
Baeza said Cox has not had any pastoral assignment since then.
Cox was removed from the clerical state Oct. 11 "as a consequence of manifest abuse of minors," but continues to be a member of the Institute of Schönstatt Fathers. His dismissal from the clerical state may not be appealed.
In an Oct. 13 statement, Catoggio announced that Cox' dismissal from the clerical state was the result of his sexual abuse of minors reported in recent months, which were investigated by the Congregation for the Doctrine of the Faith.
Baeza had said that the institute received, at the end of 2017, a complaint of abuse by Cox that had occurred in Germany in 2004. That complaint was sent directly to the CDF, Baeza said. It was also sent to Germany's federal prosecutor's office, Catoggio said.