German cardinal defends controversial EU/US trade treaty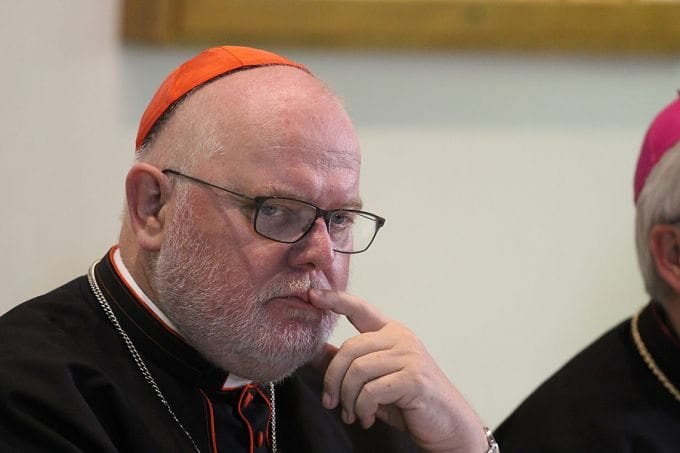 BONN, Germany — As Europeans planned street protests against a controversial trade treaty with the United States, a European church leader said intergovernmental agreements were worthwhile when they reflected ethical standards.
At least 100,000 people were expected to take part in Sept. 17 street protests in Berlin, Munich, and other cities, demanding a halt to the Transatlantic Trade and Investment Partnership negotiations. Opponents say such a partnership would damage employment and the environment and erode protections for workers and consumers.
Cardinal Reinhard Marx of Munich-Freising, president and the Commission of the Bishops' Conferences of the European Community, said the agreement could "contribute to a fairer world economic order," especially if opened up to poorer countries.
He told the German Catholic news agency, KNA, that "a just global economic order requires common rules, and TTIP could be a way to achieve this."
"Given today's huge social and environmental challenges, I won't have a good feeling if Europe pulls out of shaping globalization and leaves the issues and actions to others," said the cardinal, who also serves as president of the German bishops' conference.
"We need a fair trading system as part of a global social market economy; those responsible should continue negotiating and not just rashly give up," he told KNA. He said he was concerned that people had attacked the trade deal "before talks really progressed."
U.S. and EU negotiators said they hope to finalize the treaty, under negotiation since 2013, by the end of 2016, and claim it would promote jobs and higher wages. If completed, the trade treaty would eliminate tariffs and introduce rules to make international investments more attractive, as well as allowing companies to challenge government restrictions in special business courts.
Some Catholic groups, including Pax Christi International and the Catholic Workers Movement, have criticized the proposed agreement. Josef Aigner, German president of the Catholic Workers Movement, said members would participate in the street protests.
"We don't share the view that TTIP will be a good thing, nor does the Munich-Freising Archdiocese," Aigner said in a statement. "Politicians from all parties have assured us the negotiating mandate for TTIP crosses numerous red lines."
In an unprecedented "common position," published in mid-June, COMECE and the U.S. Conference of Catholic Bishops pledged to work together during the negotiations, adding that a treaty should ensure sustainable development, care for creation and participation by citizens, as well as upholding internationally agreed labor standards and prioritizing the prevention of harm to present or future generations rather than to the pursuit of profits.
"History provides evidence that increased trade and investment can be truly beneficial, provided that they are structured in a way that helps to reduce, not exacerbate, inequality or injustice. Trade policies must be grounded in people-centered ethical criteria, in pursuit of the common good for our nations and for all people around the world," the statement said.
In a Sept. 6 statement, COMECE welcomed a recent decision by the EU's ruling commission to take action to ensure U.S. multinational companies paid full taxes.