Dominican Republic priest held in death of former altar boy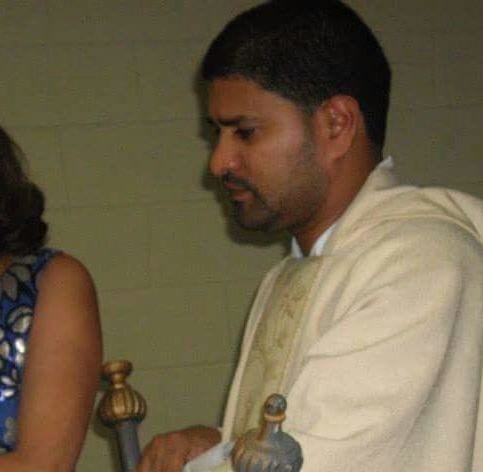 SANTO DOMINGO, Dominican Republic — Authorities in the Dominican Republic have detained a Catholic priest as a suspect in the killing of a 16-year-old who previously served as an altar boy in his church.
Father Elvis Taveras was taken into custody after questioning by police and prosecutors who searched his residence in eastern Santo Domingo. He was expected to make his initial appearance before a judge Wednesday or Thursday. He is also accused of sexually abusing the minor, and paying for his silence.
Fernely Carrion's body was found in brush along a road leading north out of the capital. A taxi driver told the newspaper Diario Libre that he had taken the teen to meet the priest and that Taveras paid the fare. Authorities have not disclosed the cause of death.
A statement from the Archdiocese of Santo Domingo says Taveras was suspended from his duties as a precaution.
According to a local newspaper Hoy, the victim's father, Víctor Saviñón, thanked the Catholic Church for showing solidarity with the family of the murdered boy. "We can't judge all the priests alike," he said as he was leaving the prosecutor's office, where he said the authorities wouldn't answer their request to file a formal complaint against the priest.
The church's statement was released on Tuesday. In it, the archdiocese says it "deplores with profound sadness" the murder of Carrion, expressed their closeness to the family, and vouched to cooperate with the authorities in whatever way necessary.