Catholic catechist: The Church is unjust to gays and lesbians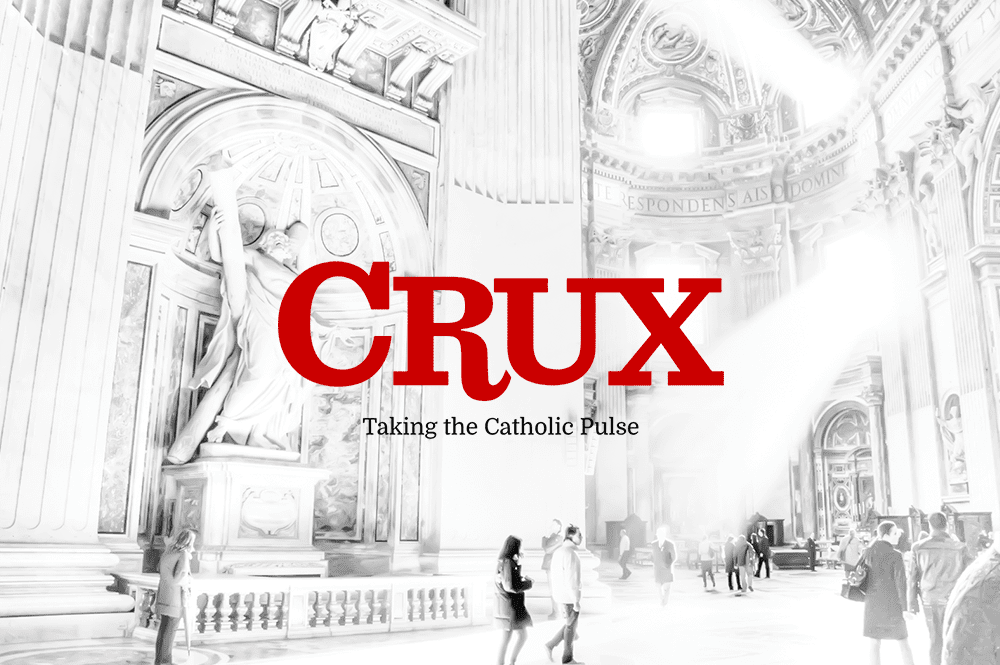 ANAHEIM, Calif. — The Catholic Church "acts unjustly" toward gay and lesbian Catholics, who are "held to different standards than other Catholics," a situation "harming" the Church — and one that must change.
That was the message delivered Friday at the Los Angeles Religious Education Congress by Arthur Fitzmaurice, an advocate for making the Church more welcoming for gay and lesbian Catholics.
His talk, delivered to 800 catechists and religious educators during an official Church event, comes during renewed clashes between Catholics who hold the line on the Church's teaching on issues of sexuality, and those who support same-sex marriage and other gay rights.
Fitzmaurice, resource director of the Catholic Association for Lesbian and Gay Ministry, said he, like many gay Catholics, has turned at various points in his life to Church writings for guidance, including the Catechism of the Catholic Church.
The paragraph on homosexuality — which describes it as "intrinsically disordered" while also demanding respect for gays and lesbians — is placed in a section of the catechism paragraphs condemning "pornography, prostitution, and rape," he said.
"To keep this abusive language in the Catechism and other Church writings is, in itself, gravely evil," he said.
Even as the Supreme Court is on the verge of ruling on same-sex marriage, and Pope Francis has signaled a more welcoming attitude toward gays and lesbians, some Catholic bishops have launched initiatives meant to strengthen "Catholic identity."
But some Catholics are pushing back. The Archdiocese of Cincinnati, for example, is revising its contract with Catholic school teachers after a campaign from local Catholics upset at the "morality clause" inserted into the new contract.
In San Francisco, Archbishop Salvatore Cordileone is facing pushback from teachers there over a similar clause. About three-quarters of the archdiocese's teachers signed a petition asking him to reconsider, and there have been protests by students and parishioners. As a result, Cordileone is reconsidering the language.
Catholic bishops in Nebraska held a "Day of Fasting and Prayer for Marriage" earlier this month in protest of a federal judge's ruling deeming that state's same-sex marriage ban unconstitutional.
Fitzmaurice condemned the contracts and other practices, saying "our Church leaders should be models of love," he said.
He referenced recent high-profile firings of gay Church employees — such as a church musician in Chicago and a vice principal in Seattle — and said those episodes "reinforce the false message that being born LGBTQ is shameful."
He said he's even heard of priests not wanting to offer sacraments to some gay Catholics.
"Denying us the sacraments communicates the sentiment that we are beyond God's abilities and unreachable by God's love and grace," he said. "This is dangerous and poor theology."
Hosted by the Archdiocese of Los Angeles, the four-day event at the Anaheim Convention Center provides workshops and resources for catechists and others involved in Catholic education. Fitzmaurice told Crux that this is his second year presenting on LGBT topics, but that the convention has hosted sessions discussing similar issues since the mid-2000s.
One participant in the gay and lesbian workshop told the crowd that he is drawn to being a catechist because he wants "to change the mindset" of Catholics who are opposed to homosexuality.
"You cannot be gay in a Mexican family, because they will say so much stuff to you that hurts you," Anthony Marquez, a high school senior, told participants. "But what hurt me most was my confirmation teacher who told me it was a disease. I want to be a catechist so badly because I want to change that mindset. It's not a disease. We can be good Catholics, even if we're gay."
Several audience members spoke about experiences with gay relatives that helped them change their minds on the issue, though some said they still struggle reconciling Church and biblical teachings with their own experiences.
But not everybody present seemed on board.
During a question-and-answer period, one woman challenged Fitzmaurice on whether or not he thought sacramental marriage should be offered to gays and lesbians. Fitzmaurice declined to give an answer, stating only that he's heard a wide variety of opinions from gays and lesbians with whom he's worked.
Kristi Balleweg, a teacher at the Catholic Chaminade College Prep in West Hills, Calif., said she attended the workshop for ideas on how to talk to her students about the issue, because many of them are puzzled by the Church's teaching.
"Because of the generation that they've been raised in, they don't agree with the Catholic Church's teachings," she said. "They are much more accepting and appreciative of everyone, and they don't think that we should put people in molds or boxes, and label them."
Fitzmaurice cited a number of studies showing high rates of homelessness, depression, and sexual abuse among LGBT youth, and said Catholic parents have a special obligation to help prevent this.
"The Church cannot continue to turn our backs on these kids," he said. "Tell your LGBT child he or she can have a happy future."