Pilgrimage of John XXIII's remains refutes religion's demise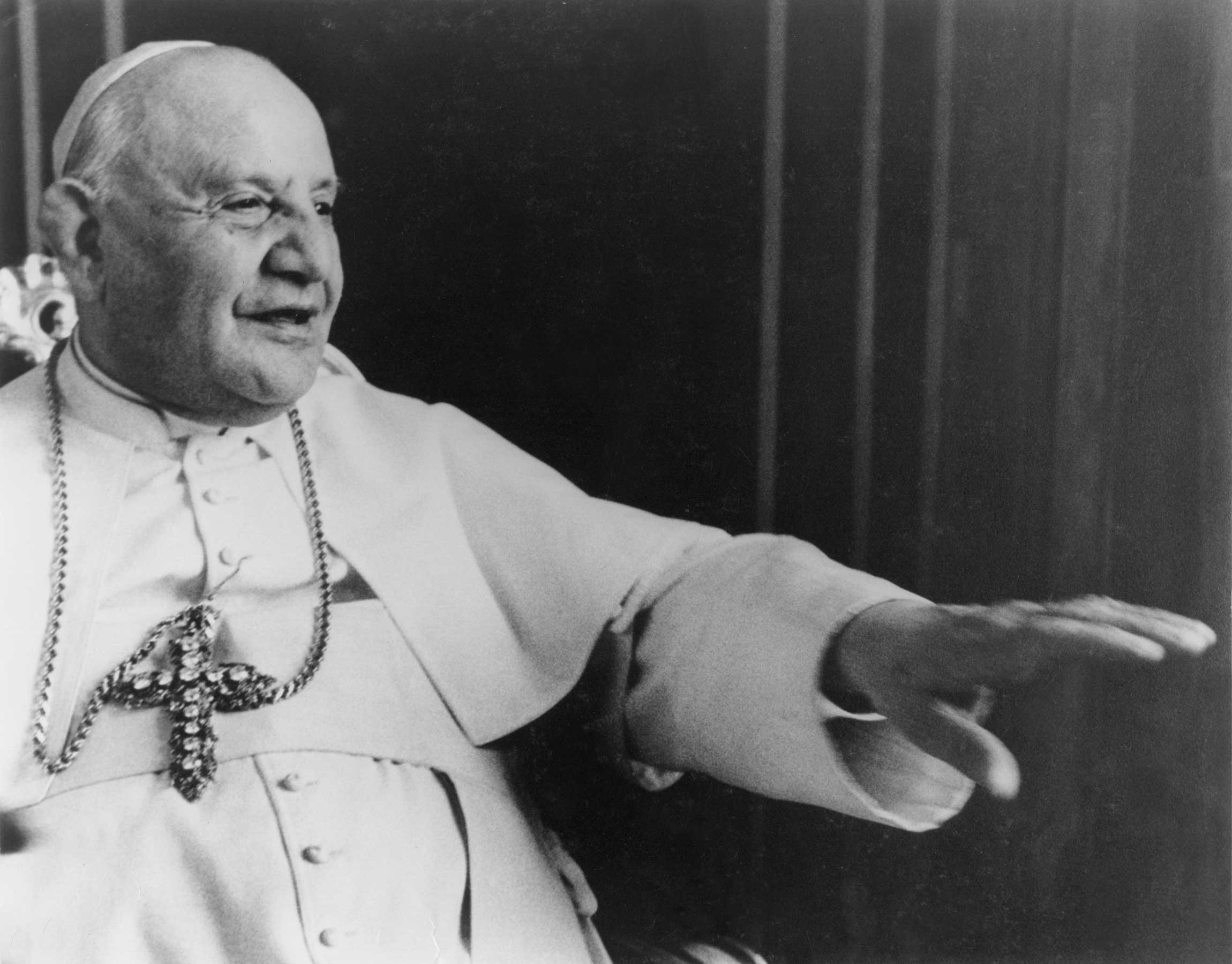 On Thursday morning, a small convoy with police protection will depart from the Vatican bound for the northern Italian city of Bergamo, almost six and a half hours away. In a sense, it's actually a papal motorcade, but of a highly unusual sort.
A pope will indeed be making his way north, but not the current occupant of the office. Instead, the motorcade will be carrying the remains of another pontiff, one Pope Francis himself canonized – St. Pope John XXIII, "Good Pope John," who convened the Second Vatican Council and who's cherished today as the native son of Sotto il Monte, a tiny town of some 4,000 people located near Bergamo.
The outing is intended to mark the 60th anniversary of St. Pope John XXIII's election to the papacy in 1958.
The remains are scheduled to arrive in Bergamo's central piazza in the afternoon, where there will be a formal welcome ceremony. They'll then make a stop at a local prison, commemorating John XXIII's famous visit to Rome's Regina Coeli prison in 1958, before arriving at the local seminary.
"You could not leave to see me," Pope John told the prisoners on that occasion, "so I have come to see you." It became an instantly iconic moment, and images of it are still a staple of Italian TV.
On Sunday, the pope-saint's remains will be transported to Sotto il Monte (the full name of which, actually, is now "Sotto il Monte Giovanni XXIII"), where they will be placed in a chapel next to the parish church and will be open to the public for veneration until June 10.
(Here's an interesting tidbit about Sotto il Monte: Its sister city in Germany is the small Bavarian town of Marktl-am-Inn, the birthplace of Pope emeritus Benedict XVI. There's something marvelously Catholic about that, since, at various points in his career, Benedict was accused of "rolling back the clock" on Good Pope John's council. Yet now the two are forever linked through their places of birth, a sort of classic both/and refutation of the either/or logic that sometimes besets Church politics.)
So many pilgrims are expected to show up in Sotto il Monte over the ten-day period of exposition that the town has essentially shut down the central zone to car traffic, in an effort to ensure that people will be able to move around freely.
Aside from being a welcome economic boom for Sotto il Monte, whose hoteliers, restauranteurs and shop-keepers undoubtedly will be among the throngs in line to express gratitude to "Good Pope John," the pilgrimage is a reminder of how strong the grip of St. Pope John XXIII remains on the Italian imagination.
I've often joked that in Italy, the Holy Trinity really isn't the Father, Son and Holy Spirit – it's the Virgin, "Good Pope John" and Padre Pio. Virtually every restaurant you'll ever walk into, any cab you'll ever get into, even neighborhood grocery stores and barbers, have a santino, or holy card, of John XXIII on display someplace.
The fact that John XXIII was of humble peasant origins, that he'd had brushes with the power structure of the Church, and that he projected a huge pastoral heart and passion for the sufferings of ordinary people, all combined to leave a lasting impression, one that's only deepened over time.
It's important to remember that John XXIII followed the almost 20-year papacy of Pius XII, who came off as ethereal and larger-than-life. Pius, the last native Roman to hold the office, was held in awe in Rome for having saved the city during the German withdrawal ahead of the arrival of American forces in June 1944, but he wasn't really a figure with whom ordinary people felt they could relate.
John XXIII broke the mold, transforming the pope from a remote and somewhat mysterious presence into the "world's parish priest," a figure with whom people all over the world somehow felt they had a personal relationship. Such was his impact that Time named him "Person of the Year" in 1962. The magazine had made that designation every year since 1927, and it had never even occurred to anyone before that the winner might be a pope.
It's worth noting that John XXIII took the world by storm in a period which, looking back, might be considered a high-water mark for Western secularism, when the operating assumption among cultural elites was that organized religion was on a long-term path to extinction.
In their own ways, every pope since John XXIII has tried to make a similar connection with ordinary people around the world, some with more success than others. Today, that's almost a short-hand way of summarizing the ethos of the Francis papacy, perhaps the single pope in the last sixty years who most tends to remind people of John XXIII.
In effect, the indelible marks left on the world by the last six popes — John XXIII, Paul VI, John Paul I, John Paul II, Benedict XVI, and now Francis – amount to a sort of "Samuel Johnson" moment for Catholicism, a kicking-the-stone rebuttal of the theory that religion is destined for irrelevance, and it all started with "Good Pope John."
Watching the ardent crowds make their way into Sotto il Monte's chapel of Our Lady of Peace between May 27 and June 10, one may be tempted to again exclaim: "I refute it thus!"