Ghanaian bishops condemn election-related violence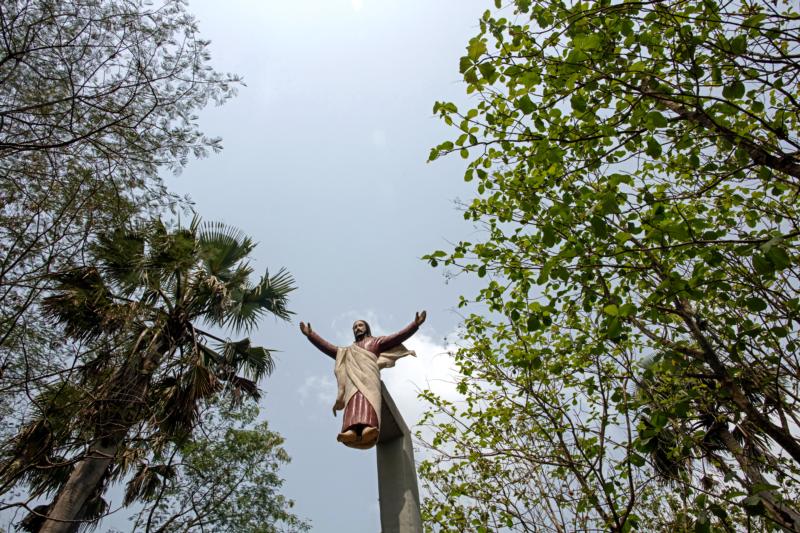 ACCRA, Ghana – The Catholic bishops of Ghana are condemning the actions of those involved in a violent incident during a Jan. 31 local election. According to local media reports, unidentified assailants injured eighteen people in a shooting near the capital city of Accra.
"We condemn in no uncertain terms the reported shootings and assaults perpetrated by some unidentified groups resulting in injuries," the Ghana Catholic Bishops' Conference wrote in a joint statement Feb. 1.
"Of particular concern is the reported use of vigilante groups to disturb the peace and quiet of the by-election."
The bishops warned that "such manifestations of lawlessness and insecurity" are a threat to the country's democracy, especially as the country prepares for a general election in 2020. They encouraged the police to conduct a thorough investigation of the incident and the country's Election Commission to "liaise with the political parties to address all the challenges and fears of stakeholders in the conduct of peaceful elections."
"Finally, we also call on all citizens to remain law-abiding and eschew all forms of violence," the bishops concluded.
The by-election was being held to fill a parliamentary seat in the constituency of Ayawaso West Wuogon in the capital city. One of the candidates, Delali Kwasi Brempong, reportedly tried to withdraw from the race after the violent incident but the election went ahead anyway, according to the Graphic Online.
Brempong's party, the National Democratic Congress, accused the New Patriotic Party of fomenting the violence "to discredit Ghana's electoral system to the international community," an accusation that the NPP's communications director has denied.
Ghanaian president Nana Akufo-Addo congratulated the winner of the election, Lydia Seyram Alhassan, calling it a "free, fair, transparent and credible election." Alhassan is a member of the president's New Patriotic Party and was pitted against a candidate from the opposition National Democratic Congress.
"The isolated incident of violence, which occurred in the early stages of the election, was unfortunate and regrettable, and I condemn it in no uncertain terms," Akufo-Addo said in a statement.
"A by-election should be a peaceful and happy event, no matter how competitive. The Police is committed to conducting a rapid inquiry into the matter, and I expect all persons who are found culpable, at the end of the process, to face the full rigours of the law."