China denies it pressured pope to refrain from Hong Kong appeal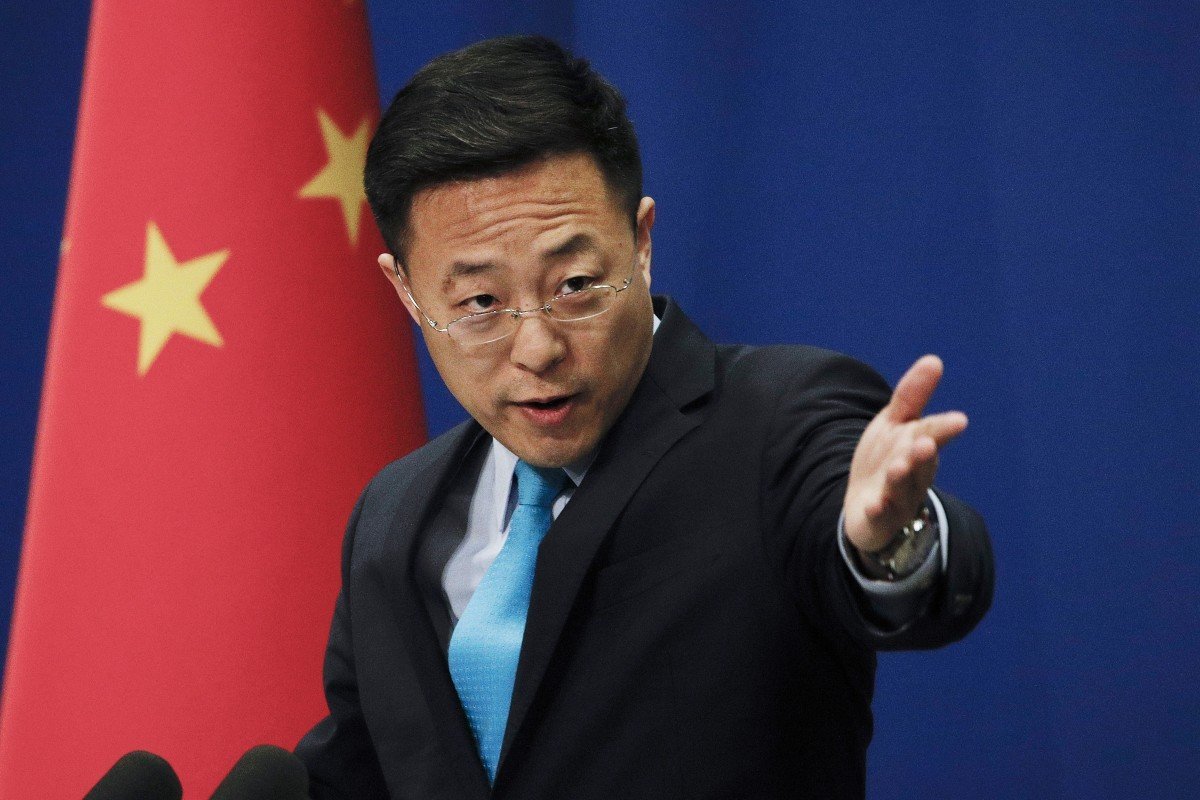 ROME – Asked whether China pressured Pope Francis to omit an appeal for Hong Kong from his Sunday Angelus address, Chinese Foreign Minister Zhao Lijian denied the charges.
"I am not aware of the situation, but we hope and believe that people of vision who truly care about Hong Kong will choose to act in ways beneficial to Hong Kong's development," Zhao said, adding that, "China will continue to engage in constructive dialogues with the Vatican and work for the improvement of bilateral relations."
Zhao's comments were made during a July 9 press conference, days after reports came out saying Pope Francis had omitted a sizable chunk of text on the situation unfolding in Hong Kong, including a plea for religious freedom and human rights, from his Sunday Angelus address.
In the wake of the news, some observers claimed the pope had refrained from making the comments at Beijing's insistence, while others said the omission was a sign of the pope's diplomatic skill in action.
RELATED: Distinguishing reporting from spin on the Pope and Hong Kong
China and the Vatican are currently in negotiations about renewing a two-year provisional agreement on the appointment of bishops, which was made in 2018 and is set to expire in September, which some believe could also be a factor in the pope's thinking and actions regarding the upheaval in Hong Kong.
Current unrest is related to a new national security law imposed by the central government in Beijing that went into effect in Hong Kong on June 30. It bans treason, secession, sedition, subversion, foreign interference and terrorism and allows the Chinese Central government to establish agencies to help Hong Kong fulfill its security requirements whenever they deem necessary.
Pro-democracy activists have criticized the law as the abolition of the freedoms the former British colony has enjoyed since it was handed over to China in 1997. As a result of the negotiations leading up to the transfer, certain democratic rights were guaranteed for at least 50 years under the "one country, two systems" agreement.
After the security law was imposed, several European countries have threatened to take measures in response to the security law; the United Kingdom has offered a path to citizenship for some Hong Kongers who wish to flee.
During the press conference, Zhao addressed these threats, insisting that "Hong Kong affairs are China's internal affairs that allow no foreign interference."
"We hope those countries can view the law in a fair and objective manner, exercise prudence in their words and deeds, and do things that are conducive to Hong Kong's prosperity and stability," he said.
Another concern shared by activists and Church officials is over Hong Kong's relationship with the Vatican, which many fear will be labelled as foreign interference, thus opening the door to ending religious freedom in the territory.
These fears gained a new intensity after reports that Bishop James Su Zhimin of Baoding, in China's Hubei province, had died.
Born in 1932, Su Zhimin was arrested eight times, confined to house arrest and sentenced to work in a labor camp for more than 30 years. He was ordained in 1981, and appointed bishop of Baoding in 1992.
In recent days, rumors have spread that Su Zhimin, who was arrested in 1997 for refusing to join the state-sanctioned Chinese Catholic Patriotic Association (CCPA) and who hasn't been seen for 17 years, is dead.
The bishop was last seen at a hospital in Baoding in 2003, but he has not been seen since, according to ucanews.com.
Chinese authorities have reportedly asked the Vatican to name Su Zhimin's coadjutor bishop, Francis An Shuxin, as the new bishop, leading family members and members of the local diocesan community to fear the worst.
An Shuxin, 71, was previously a member of China's "underground" Church faithful to the Vatican and resistant to the CCPA; however, he was arrested in 1996 and after 10 years under house arrest, he was released and now works openly with the CCPA.
According to ucanews.com, An Shuxin said he asked about Su Zhimin's whereabouts when he was released in 2006, but official said they did not know, but that it was a matter for the central government and the Vatican to resolve.
Su Tianyou, Su Zhimin's nephew, told the paper that Vatican and Chinese officials are reportedly scheduled to meet this month to discuss renewing the 2018 agreement, and that when this meeting takes place, he hopes the Vatican will demand his uncle's release.
"The Vatican cannot forget the bishops in prison," he said, "but the CCPA teases them."
Follow Elise Ann Allen on Twitter: @eliseannallen