San Diego priest charged with sexual misconduct in Minnesota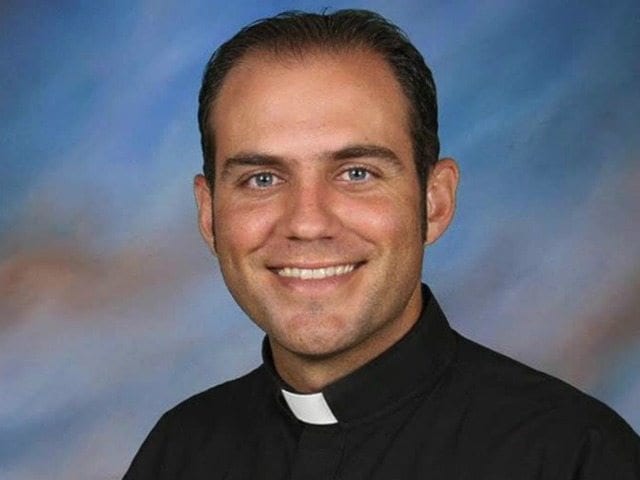 MENDOTA HEIGHTS, Minn. — Prosecutors in Minnesota have charged a San Diego priest with having sexual contact with a woman while he was providing spiritual guidance.
Thirty-three-year-old Jacob Bertrand was charged in Dakota County with two counts of criminal sexual conduct.
According to the complaint, the alleged sexual misconduct happened while Bertrand was providing a private Mass for the woman in the basement of her parents' home in Mendota Heights in 2010.
KSTP-TV reports the 30-year-old woman went to police in April. The woman's name has not been revealed.
Prosecutor James Backstrom says it's a felony in Minnesota for a clergy member to have sexual relations with a person who is not their spouse while providing religious advice.
The Roman Catholic Diocese of San Diego says Bertrand has been on leave since August. He is due in court on Monday.