Bishop urges victims to come forward after priest charged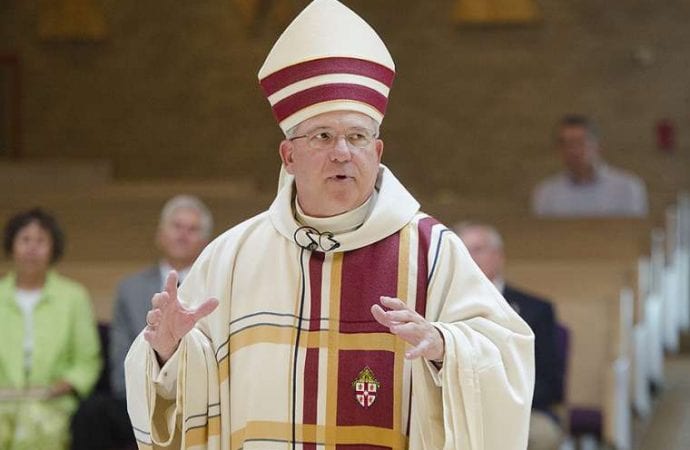 SAGINAW, Michigan — The bishop of the Catholic Diocese of Saginaw is encouraging sexual assault victims to come forward after a priest who served for decades in Michigan was charged with sex crimes.
The Saginaw News reports Bishop Joseph Cistone recently spoke to parishioners at St. Agnes Church in Freeland, where 71-year-old Father Robert DeLand served as pastor. A transcript of the bishop's remarks was posted on the website of the Saginaw diocese.
"I am deeply distressed and broken hearted over these allegations," the bishop said on both Saturday and Sunday. "Most especially, my thoughts, prayers and empathy go out to anyone who may have been victimized. We know that the trauma runs deep and long not only for the victims but for their family and loved ones as well. We stand ready to assist them."
RELATED: Bishop of Saginaw asks for prayers following lung cancer diagnosis
Cistone told parishioners that the allegations against DeLand were "the first indication we had of this issue."
"Being made aware of these allegations, like many of you, my emotions have moved back and forth from compassion, sadness and concern to anger, betrayal and a sincere desire for justice," he said. "I can only imagine the deep hurt and betrayal that you must feel."
DeLand was charged last month following allegations from two male accusers, ages 17 and 21, and police say they've received other complaints since his arrest. Charges include second-degree criminal sexual conduct.
DeLand's lawyer has said the priest has dedicated his life to service.
On March 1, the Diocese issued a statement saying Cistone has mandated that DeLand must meet all the obligations of the courts, including having no contact with individuals under 2.
DeLand has also been prohibited from going on school properties and participating in school and parish activities and functions.
In addition, Cistone informed DeLand that he must refrain from wearing clerical garb, presenting himself publicly as a priest, or exercising any form of public ministry.
Crux staff contributed to this report.