Scotland Justice Minister: Anti-Catholicism as bad as Islamophobia or anti-semitism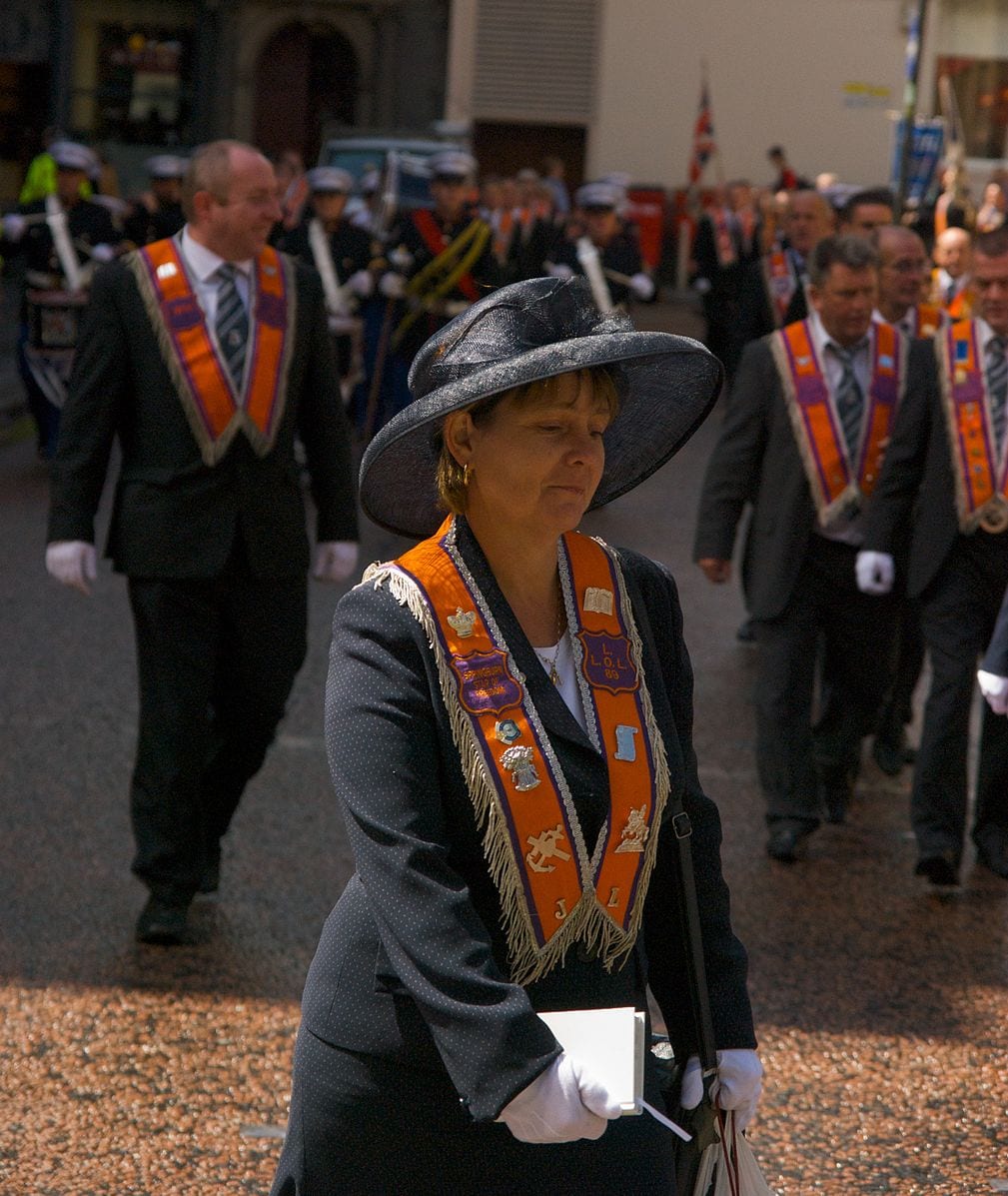 LEICESTER, United Kingdom – Anti-Catholicism on the streets of Glasgow is no different from Islamophobia or anti-semitism, according to Scotland's Justice Minister.
Humza Yousaf was responding to the recent attack on a Catholic priest outside his church as a parade by the protestant Orange Order marched nearby.
Father Thomas White was spat upon as he spoke to parishioners after the Saturday vigil Mass on July 7, while marchers hurled verbal abuse at the churchgoers.
"If it had been an imam or rabbi that had been abused in the way Canon Thomas White was allegedly abused, there would have been universal condemnation of it," Yousaf told the Sunday Times.
The Orange Order is a Protestant fraternal order based primarily in Northern Ireland, but with a strong presence in Scotland. It organizes marches in July to commemorate the victory of the Dutch-born Protestant King William of Orange, who defeated the army of the deposed Catholic King James II to secure the thrones of England, Ireland and Scotland at the Battle of the Boyne in Ireland on July 1, 1690.
The marches are often a source of sectarian clashes between Protestants and Catholics in both Northern Ireland and Scotland, especially when they go through Catholic neighborhoods or by Catholic churches.
In a statement after the assault on White, the Archdiocese of Glasgow posed two questions to the police and the Glasgow City Council: "What kind of society is it that allows ministers of religion and churchgoers to be intimidated and attacked by a group which has a long history of fomenting fear and anxiety on city streets? Why is the Orange Order still allowed to schedule its intimidating parades on streets containing Catholic churches at times when people are trying to get in and out for Mass?"
Yousaf told the Sunday Times he had spoken with the Glasgow City Council about re-routing the Orange parades, so they avoid Catholic churches, especially at worship times.
The leader of the city council, Susan Aitken, said the body would "insist" future marches be re-routed if organizers refuse, saying if the Orange Order associations "had any self-awareness" they would do what was necessary to "avoid local potential flashpoint."
"Spat at, verbally abused and then lunged at with poles simply for their faith, that this happened in 21st century Glasgow, a cosmopolitan, vibrant, multi-ethnic city is abhorrent. Modern Scotland prides itself on tolerance. What we cannot tolerate is hate crime, sectarian, racist or otherwise," Aitken wrote in The Herald, a Scottish newspaper.
"The Orange Order, its individual districts and lodges, and other Loyal Orders may want to ask themselves what message the attitudes of those aligning themselves with their events send out about Scotland, about Glasgow and indeed about themselves and their proclaimed values," she said.
"Official participants may not be involved in sectarian and anti-social incidents around parades but it's simply not enough to absolve themselves by pointing to hangers-on. They need to step up and take wider responsibility for those they attract and refer to as their wider support and networks when it suits. What happens on your watch happens on your watch," Aitken told the newspaper.
Anthony Horan, director of the Scottish Catholic Church's parliamentary office, told the Sunday Times that the statement of the justice minister was "hugely significant."
"Until now the Scottish government has refused to describe such behavior as anti-Catholic, preferring to use diffuse and generic terms like sectarianism. Humza Yousaf's comments represent a key milestone in tackling anti-Catholicism in Scotland. With this in mind, the Church would welcome a move to bring responsibility for religious hate crime under the direct control of the cabinet secretary for justice," as opposed to the current community safety minister, Horan said.
Yousaf also will meet later this month with the Archbishop Philip Tartaglia of Glasgow.
"This is a welcome opportunity to discuss the issue of safety and the right of Catholics to be protected from violence, aggression and intimidation during the so-called marching season and also wider issues of anti-Catholic hate crime which continues to dominate religiously aggravated offending in Scotland," said a statement from the archdiocese.
Aitken said that when it comes to parades and marches, Scotland is "governed primarily by the European Convention on Human Rights," which guarantees freedom of assembly to all, "including those we disagree with."
She said the city council is "ready and willing to strength-test existing laws and our own codes of conduct" to prevent "horrendous" incidents such as the attack on White.
"Were there an easy solution however to the wider issue of parades and processions it would have been found long ago," Aitken said.