Scotland's bishops in government talks to open churches 'as soon as possible'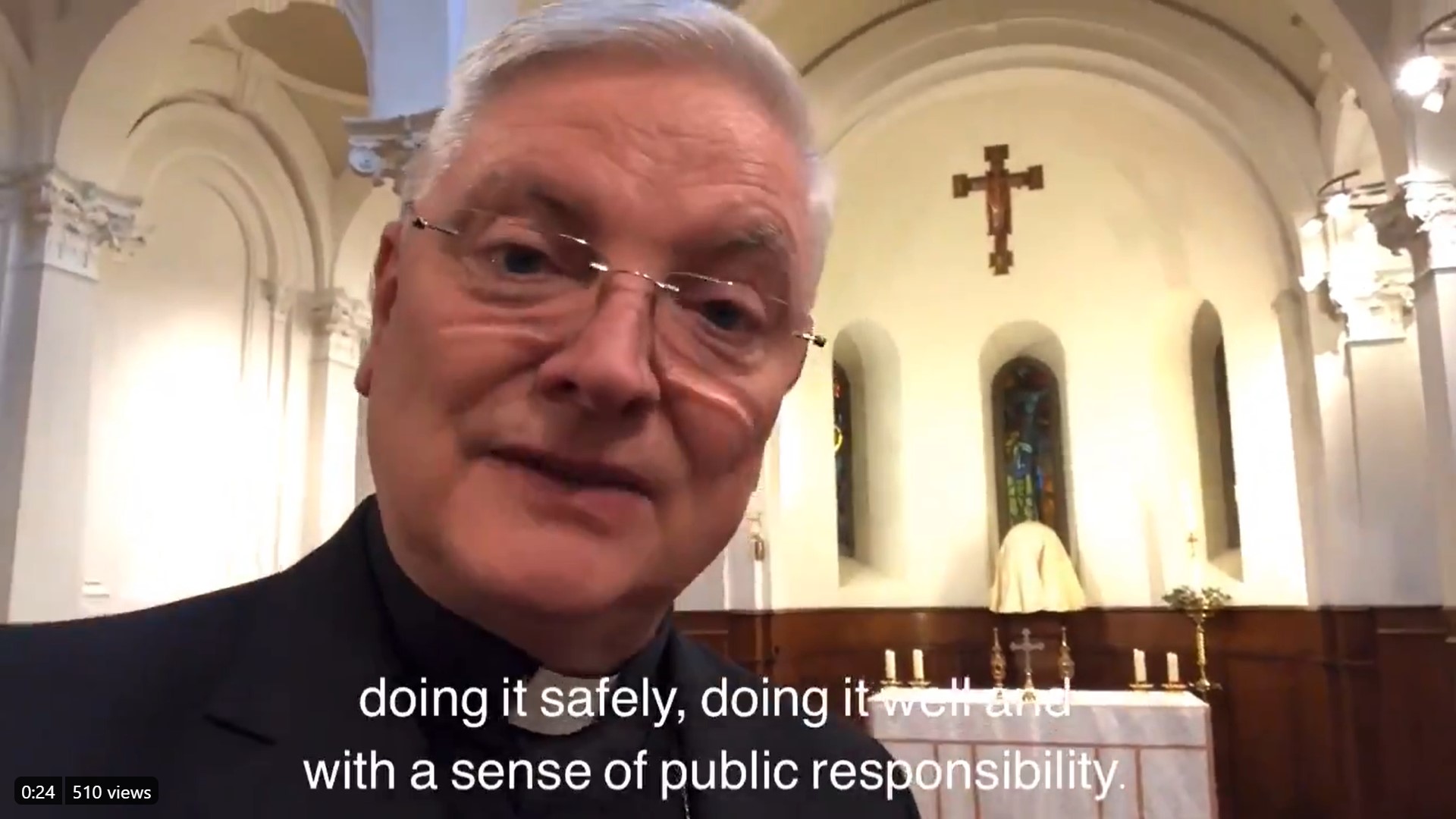 LEICESTER, United Kingdom – Scotland's bishops are in dialogue with the government to open Churches for worship "as soon as possible."
Archbishop Leo Cushley of St. Andrews and Edinburgh published a video on Twitter where he revealed the bishops are speaking to the government and other authorities about methods to "move forward: What the next steps will be, and how to open our churches as soon as we possibly can do so; doing it safely, doing it well, and with a sense of public responsibility as well."
The United Kingdom went into lockdown on March 23, which included closing all houses of worship to the general public.
We continue to engage with the authorities on next steps in getting our churches reopened. When that happens we will do it safely and with a sense of public responsibility.

Please pray for that. pic.twitter.com/3zhVbQl4Ow

— Archbishop Leo Cushley (@leocushley) April 30, 2020
On April 23, the Scottish government published a phased exit strategy from the lockdown, warning that it was "uncharted territory and will need careful navigation."
In his video, Cushley said "things are not easy these days."
"We're not getting together to pray the way we would like to; we're not getting into our churches the way we would like to. This is because of the public health crisis that we now face, and I think all of us are very conscious of that, priests and people alike," the archbishop said.
"But I would just like to reassure you that our priests continue to pray for you. They continue to offer up Holy Mass every day for you even if you can't always see it or can't always be present at it. Know that that is continuing and be present as best you can by offering up prayers at the same time, or praying the rosary, or making a spiritual communion, reading the readings of the day. All of these things can be done so that you can be part of that worshipping community, whether it is seen or unseen round about you," he continued.
He called on Catholics to pray that churches can be opened safely.
"Let's pray for that, and hopefully we will all be able to get together to pray and to offer up the sacrifice, as we love to do as Catholics on a Sunday, as soon as possible," Cushley said.
Follow Charles Collins on Twitter: @CharlesinRome