Women's ordination: One door closes and another opens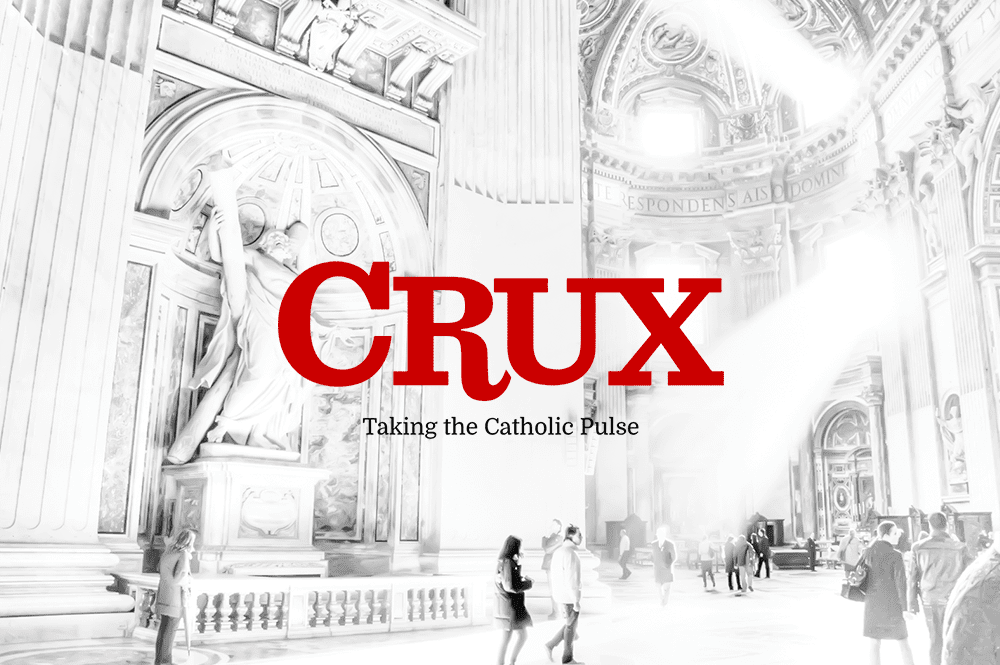 In the same interview in which Pope Francis said about a gay person who seeks the Lord, "Who am I to judge?" he also commented on women's ordination saying, "That door is closed."
The Pope re-iterated the ban in his encyclical Evangelii Gaudium, saying that women's ordination "is not a question open to discussion." Francis confirmed the closed door because of Pope John Paul II's apostolic letter Ordinatio Sacerdotalis.
Pope John Paul II didn't leave much wiggle room when he wrote, "Wherefore, in order that all doubt may be removed regarding a matter of great importance, a matter which pertains to the Church's divine constitution itself, in virtue of my ministry of confirming the brethren, I declare that the Church has no authority whatsoever to confer priestly ordination on women and that this judgment is to be definitively held by all the Church's faithful."
When Pope Benedict XVI (as Cardinal Joseph Ratzinger) declared Ordinatio Sacerdotalis to be infallible, the door to women's ordination was definitely closed, and it seems impossible to imagine how Pope Francis or any future pope could rescind that teaching.
Pope John Paul II's final decision against the ordination of women did not come out of the blue.
It was rooted in Paul VI's 1976 encyclical, Inter Insigniores, which outlined the Catholic Church's theological reservations about the ordination of women to the priesthood. This longer document was the result of extended study and consultation in response to the Anglican communion's progress towards the acceptance of women priests. Progressively definitive teaching from four popes has not stopped some Catholics from continuing to push for women's ordination, however.
The Women's Ordination Conference campaigns for "the ordination of women as priests, deacons, and bishops into an inclusive and accountable Roman Catholic Church," while members of Roman Catholic Womenpriests have gone ahead with illicit ordinations, and claim to be Catholic priests and bishops. On the other side of the Atlantic, former priest John Wijngaards at Women Can Be Priests promotes the cause of women's ordination with a website, literature, and conferences.
The issue is clearly a cause célèbre for a certain type of graying Catholic dissident.
Regarding themselves as brave pioneers, they are unable to see the futility of their campaign. Are they so blind that they do not realize that for the majority of Catholics outside North America and Europe, women's ordination is a non-issue? As for the women who have ordained themselves, the photographs of their ceremonies are quaintly bizarre. With their beaming smiles and makeshift vestments, they are not so much Cafeteria Catholics as Confused Catholics.
Have they never heard the ancient maxim, "Rome has spoken. That settles it?"
Despite the closed door on women's ordination, Pope Francis has insisted on a positive approach, and happily, a new breed of Catholic female theologians have taken Pope Francis' words to heart.
Echoing the encouragement of his two predecessors, Pope Francis has valued the "distinctive contribution" of both men and women in the Church.
In the 2013 press conference on the flight back from World Youth Day in Rio de Janeiro, the pope called for the Church to develop "a profound theology of womanhood." While receiving members from the Italian Women's Center in January of 2014 the pope said, "I have expressed my hope that greater room can be made for a more capillary and incisive female presence in the Church."
They don't call Rome "the eternal city" for nothing. Change for Catholics is slow, but on this issue, change is happening. While women cannot be ordained as priests, there are more women than ever serving the Church in a variety of ways.
In Evangelii Gaudium, Pope Francis recognized the "many women who share pastoral responsibilities with priests, helping guide people, families, and groups, and offering new contributions to theological reflection."
In her recent book, Mary Rice Hasson, fellow in the Catholic Studies Program of the Ethics and Public Policy Center, quotes Agnese Camilli, "Women increasingly outnumber men on Church marriage tribunals, serving as auditors, notaries, and defenders of the bond."
The Vatican has also appointed women not only to serve on pontifical councils, but to hold leadership positions. Women increasingly serve on Vatican commissions, and on boards of pontifical universities in administrative and managerial positions.
Responding to Pope Francis' call for "a profound theology of womanhood" the Ethics and Public Policy Center in Washington co-sponsored a symposium on women last April. The gathering brought together 38 outstanding Catholic scholars, thinkers, and Church leaders in order to probe more fully the meaning of complementarity in the Church.
Mary Ann Glendon, a former US ambassador to the Holy See, points out that "complementarity" is a broader concept than that proposed in the traditional marriage model.
She references Pope Francis, who teaches that complementarity "takes many forms as each man and woman brings his or her own … personal richness, gifts, and personal charisma."
Complementarity is a comprehensive theological theme, drawing on St Paul's image of the Church as a body with many members, each one having a particular role and function. The conversation on complementarity is therefore about more than the relationship between men and women.
The papers from the Washington conference have now been published in a new book "Promise and Challenge: Catholic Women Reflect on Feminism, Complementarity, and the Church."
The female contributors range from Prof. Helen M. Alvare of the George Mason University School of Law to Sister Sara Butler, professor emerita of dogmatic theology at University of Saint Mary of the Lake, Mundelein.
Other academics are Prof. Elizabeth Schiltz, the Thomas J. Abood Research Scholar and co-director of the Terrence J. Murphy Institute for Catholic Thought, Law, and Public Policy at The University of Saint Thomas Law School; Professor Margaret Harper McCarthy; Sister Mary Madeline Todd; Professor Deborah Savage; and five other academics, lawyers, and top level Church administrators and thinkers.
The book contains sections on "The Context for Change," "Theological Considerations: Towards a Richer Understanding of Complementarity," and "Practical Considerations: Toward a More Incisive Female Presence in the Church."
Hasson serves as editor, pulling together the collection of essays which point a positive and creative way forward.
Meanwhile, another young female Catholic theologian is making her own contribution to the discussion.
Monica Migliorino Miller holds a PhD in systematic theology from Marquette University, and she serves as a professor at Madonna College in Livonia, Mich.
Miller's new book, "The Authority of Women in the Catholic Church," sheds light on the essential role women play in the economy of salvation. Drawing on Scripture, the Church fathers, and contemporary theological insights, her book is a reflection on the nuptial covenant relationship between Christ and his Church, and how this determines the ministerial priesthood and the integral co-operation with divine grace through the feminine example.
On the west coast, Pia de Solenni serves as the associate dean of the Augustine Institute – Orange County, located at Christ Cathedral. Solenni received her doctorate in sacred theology summa cum laude from the Pontifical University of the Holy Cross, Rome, and she is an expert in issues relating to women's health, life issues, the new feminism, Catholicism, and culture.
Solenni also holds a bachelor of arts degree in liberal arts-great books from Thomas Aquinas College, California; a sacred theology baccalaureate from the Pontifical University of St. Thomas Aquinas (Angelicum), Rome; and a sacred theology licentiate from Holy Cross, Rome.
A regular media commentator on the Catholic Church and women, she blogs at Patheos and contributes to an increasing number of magazines and newspapers. Solenni recounts her views of the Catholic Church and women here for the Washington Post.
Whenever there has been a theological or social conflict in the history of the Church, the Holy Spirit uses that conflict to spark discussion, debate, and eventually a decision.
Through the process, clarity is established and new understandings emerge. The Church's clear decision does not squelch all discussion, but moves that discussion to the next step. What follows is a clear direction for further discovery.
When one door closes another opens.
So it is proving with the debate over women's ordination to the priesthood. A definitive decision has been made, and from that closed door, the doors to fresh understandings are opening.
The current discussions among a new generation of scholarly Catholic women are bringing fresh insights which are moving us on from the tired debates of the first wave of feminism which simply demanded ordination for women.
However, it should not be imagined that the new wave of Catholic feminists are simply playing the submissive female doormat. They are challenging the Church to make real the rhetoric and truly integrate and appreciate the feminine genius. They call for continued de-clericalization of the Church, an authentic ministry of all the faithful, and a radical acceptance of the prophetic role of women in the Church and society.
In her introduction, Hasson notes the youthful and positive tone of the contributors to last year's conference in Washington.
"We're here," one young woman said, "and the world needs to know that."
Hasson observes, "The JP2 generation of Catholics have embraced the faith in all its beauty —doctrines, sacramental life and evangelistic mission. Whether young, middle-aged or mature, single, married or religious, countless Catholic women are already at work serving the Church, their families and society with great love."