2016 movies in review: Religion and rootlessness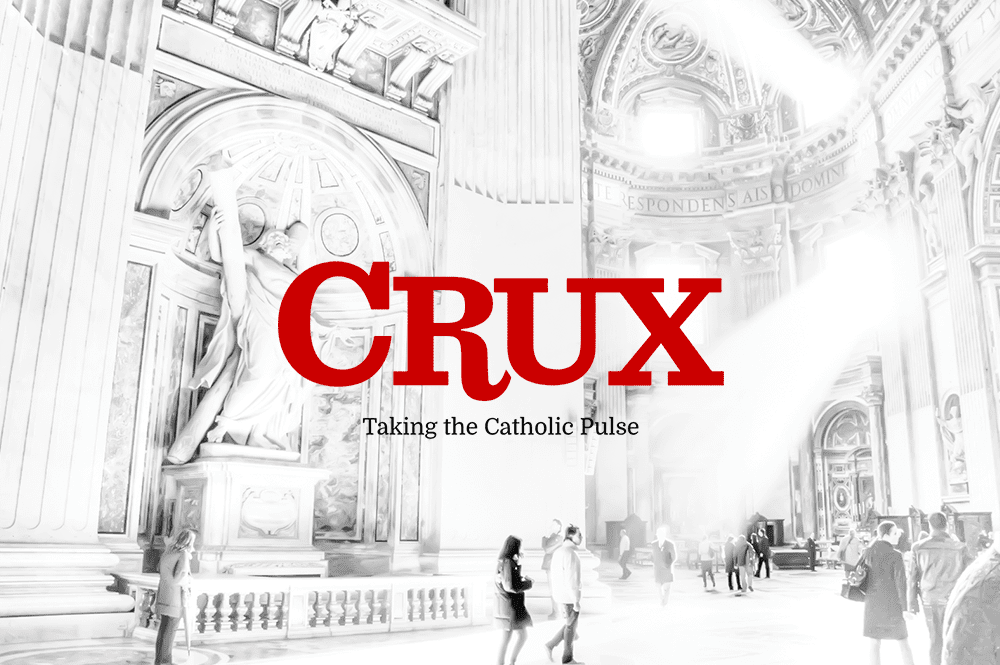 Editor's Note: The following column is the second of a two part series by Deacon Steven D. Greydanus, in which he reviewed religion, faith and Jesus in the films of 2016. The first part, 2016 delivered a mixed bag for Jesus on the big screen, was published on January 6.
The many faces of Jesus at the movies in 2016 were perhaps the most notable trend in a larger pattern of notable religious themes in the year's films. There were, though, other trends last year worth noting.
Most notably, a number of 2016 films were fact-based dramas depicting Christian characters, including consecrated religious, struggling with suffering and evil, with man's inhumanity to man.
Opening in February, "The Innocents," Anne Fontaine's WWII-era Polish drama about a Benedictine convent in crisis during the so-called "liberation of Poland," the expulsion of the occupying Nazis by the invading Soviets, a period marked by widespread rape and sexual violence by Soviet males.
The story is inspired by the diaries of a French Red Cross doctor named Madeleine Pauliac who helped Polish nuns who had suffered serial rape at the hands of Soviet soldiers, in some cases becoming pregnant.
The October release "The Birth of a Nation," written and directed by Nate Parker, dramatized the 1831 slave rebellion led by Nat Turner in Virginia. A deeply religious man who had been taught as a child to read and write, Turner became a preacher to his fellow slaves, and eventually became persuaded that God had called him to lead an uprising to bring an end to the great evil of slavery.
The following month saw Mel Gibson's "Hacksaw Ridge," starring Andrew Garfield as WWII veteran Desmond T. Doss, the first Medal of Honor recipient who was a conscientious objector. A devout Seventh-Day Adventist, Doss refused to carry a gun and served as a medic. In the Pacific theater, during the Battle of Okinawa, Doss was credited with single-handedly saving 75 troops.
Finally, now in theaters, Martin Scorsese's long-anticipated "Silence" is the fruit of the director's quarter-century effort to adapt the historical novel by the Japanese Catholic author Shusaku Endo.
Garfield plays another devout Western protagonist in a film with a Catholic director struggling with horrific violence involving Japanese: a Portuguese Jesuit missionary named Sebastião Rodrigues. Rodrigues' faith is shaken by the merciless persecution of Japan's hidden Christians in the 17th century under the Tokugawa shogunate.
Two of these films, "The Innocents" and "Silence," dealt explicitly with the problem of evil and the apparent silence of God in the face of evil.
In "The Innocents," one of the nuns experiences a crisis of faith as a result of their victimization, believing that whatever happens must be God's will. Another nun, though, argues that we cannot know what God wants to happen, and "the only truth is his love."
Likewise, although Rodrigues in "Silence" arrives in Japan full of zeal and ready to suffer torture or even martyrdom for his faith, he is stunned by the ferocity of the persecution and the unexpected absence of glory in the martyrdoms they suffer.
Other films portrayed pious characters wrestling with even more immediate manifestations of evil — with demonic forces.
Opening in February, Robert Eggers' directorial debut "The Witch," set (like "Silence") in the 17th century, drew on New England folklore for its tale of a lone Puritan family terrorized by an evil witch.
In June, Vera Farmiga and Patrick Wilson reprised their roles as devoutly Catholic paranormal investigators Ed and Lorraine Warren in James Wan's "The Conjuring 2," loosely inspired by a 1970s incident in north London. The film depicts a single mother with four children whose home is haunted by a demon.
A third film, the Persian-language horror film "Under the Shadow" from first-time Iranian director Babak Anvari, also depicted a lone mother in a late 20th-century urban setting — Tehran in the 1980s, during the Iran-Iraq war — oppressed by an evil spirit, a djinn.
In this case, though, there is no religious demon-fighter to help her, nor is the mother herself (a Westernized former radical and medical school student) pious.
"Midnight Special," from writer-director Jeff Nichols, blended religious and sci-fi themes in a story of a religious cult in rural Texas and a special boy who is somehow in touch with another world. Terrence Malick continued his art-house exploration of questions of meaning and human existence in "Knight of Cups," a "Pilgrim's Progress" starring Christian Bale as a screenwriter searching for meaning in the midst of Hollywood hedonism.
A number of films focused on religion as a destructive force.
"Sing Street," the third of writer-director John Carney's winsome musical films (along with "Once" and "Begin Again"), is set in 1980s Dublin, where teenaged Conor (Ferdia Walsh-Peelo) attends a Christian Brothers School (Synge Street CBS) run by a bullying, physically abusive priest named Brother Baxter who makes an apparent sexual come-on toward Conor.
Later Conor's older brother blames his parents' Catholicism for their breakup, or more precisely for their imprudent marriage (when they "just wanted to have sex").
On a similar thematic note, though in an entirely different mode formally, there was the R-rated computer-animated comedy "Sausage Party," with a cast including Seth Rogen and Kristen Wiig. Drawing on the incipient religious potential of any story of anthropomorphic objects in the human world (think of "The LEGO Movie," or the "Claw" aliens in the "Toy Story" movies), "Sausage Party" proposed that religion interferes with sexual experimentation and fulfillment.
Not all religious themes in 2016 films were negative, weird or problematic. (This isn't meant to imply, incidentally, that "negative," "weird" or "problematic" are necessarily bad, but not everything should fall into those difficult categories!)
One of the year's brightest spots was Disney's under-the-radar crowd-pleaser "Queen of Katwe," directed by Mira Nair and starring David Oyelowo ("Selma") and Lupita Nyong'o ("12 Years a Slave").
The film is based on the true story of Ugandan chess champion Phiona Mutesi (newcomer Madina Nalwanga), an illiterate girl from a Kampala slum who learns to play chess at a Christian sports outreach program.
Oyelowo plays Robert Katende, the missionary turned coach who teaches Phiona and champions her entry into the elite chess world. A devout Christian himself, Oyelowo brought his faith to the part, adlibbing a scene in which he prays with his young players before a match. Nyong'o plays Phiona's mother, a strong, devout woman in painfully limited circumstances doing her best to protect her children from the world, the flesh and the devil.
Another example is Catholic director Theodore Melfi's fact-based "Hidden Figures," starring Taraji P. Henson, Octavia Spencer and Janelle Monáe as a trio of real-life black female mathematicians (or "computers") at NASA's segregated Langley Research Center during the 1960s space race.
While religion isn't a notable theme, all three attend the same church, and the pastor explicitly supports their work from the pulpit.
Christian director Scott Derrickson's "Doctor Strange" used comic-book mysticism as a metaphor to cross-examine the protagonist's materialist nihilism. Strange's key line is "There is no such thing as spirit! We are made of matter and nothing more. You're just another tiny, momentary speck within an indifferent universe."
To this Tilda Swinton's spiritual master replies that Strange thinks too little of himself — and proves it. Later, Strange's nihilism is thrown back at him by the villain.
Vaguer semi-religious themes can also be found, if you care to see them, in Disney's "Pete's Dragon" and "The Jungle Book."
Whit Stillman's hilarious Jane Austen adaptation "Love & Friendship" plays with the religious milieu of Austen's characters in various ways, including a number of discussions of the Ten Commandments (about which more than one character displays a revealing ignorance) and a clerical discourse on truth, goodness and beauty.
In the Coen brothers' "Hail, Caesar!" (which I also mentioned in last week's column about screen incarnations of Jesus in 2016), Josh Brolin's protagonist, a Hollywood studio "fixer," is also a devout, scrupulous Catholic who goes to confession several times a week. While the film gently mocks the character's foibles, it does so with affection, not ridicule.
It's important to note that all these religious themes haven't come out of nowhere. Hollywood's engagement with the world of faith is not a new phenomenon; similar examples could be found five, ten or twenty years ago.
That said, this past year's bumper crop could be an interesting blip, or it could be something more. In a long piece for Vox.com surveying big-screen and small-screen religious themes in 2016, Alissa Wilkinson argues that religion in film and TV in 2016 was "all about pluralism and doubt."
Drawing on the sociologist Robert Wuthnow's term "patchwork religion," Wilkinson highlights recurring themes of religious diversity and the challenges different conflicting systems pose to one another.
Her piece is excellent, and I recommend reading it in full. Continuing this line of thought, I propose that another noteworthy theme in this year's religion-themed films has to do with loss of religious community or social identity — sometimes combined with a nostalgic wish to recover or reclaim it.
"The Witch" offers a particularly striking example of this dynamic. The film opens with Ralph Ineson's patriarch, William, facing a tribunal of Puritan elders, ending with his freely chosen expulsion from the community. Outside the community, homesteading on the edge of a vast forest, the family are vulnerable to the malevolent forces inhabiting the forest, which slowly destroy the family.
More than once William's wife Katherine (Kate Dickie) expresses a frightened wish to return to the plantation. At last comes a key exchange in which Williams finally assures Katherine, yet again yearning for "home," that he will bring the family back to the plantation — but this time Katherine responds that it is not the plantation she longs for, but their home in England.
A similar impulse appears fleetingly in "Sing Street," a film with a strong 1980s Irish anti-establishment vibe embodied above all in the odious, wholly unsympathetic Brother Baxter.
While the film climaxes in a defiant Bronx cheer to the principal — a savagely satirical musical number at the school year-end party in which students don homemade Brother Baxter masks — there is a hint of a wish for an ideal world in which even this hated figure might appear as we would want him to be, instead of what he is.
As Conor attempts to shoot an amateur music video in the school auditorium, the film segues to a fantasy sequence with Conor seeing the video as it appears in his imagination: a big 1950-style production number overtly inspired by the climactic prom sequence in "Back to the Future."
In this fantasy sequence, Brother Baxter enters the auditorium, suddenly evoking Marty McFly's similarly bald, unsympathetic principal, Mr. Strickland — but, unexpectedly, he joins in the celebration with a series of immaculately executed backflips, to the cheers of students.
It's a touching moment of wistful grace — a nostalgic echo, perhaps, of 1950s Catholic imagination, rather than 1980s or 2010s — offered to an otherwise wholly unredeemed character.
"The Innocents" (the title of which has more than one relevant meaning) focuses on the repeated violation of the convent cloister and the Mother Superior's horrific betrayal of her spiritual trust. In the end, though, the community is reaffirmed, if with a somewhat different relationship to the world. "Doctor Strange," of course, is all about a secular protagonist joining a mystical order, finding a spiritual home of sorts.
Sometimes the loss of religious community or cultural identity is absolute. The bleakness of Scorsese's "Silence" — in which the surviving priests are forced to live as Japanese citizens, with Japanese wives, finally receiving Buddhist funerals — is unrelieved by any wisp of hope for a Catholic identity that is anything other than purely private and personal. (Well, almost: There is an ecclesiastical and sacramental grace note in the denouement as Rodrigues gives sacramental absolution one last time to a venal hidden Christian.)
Lost religious cultural identity can also appear as an unsettling phantom, like the djinn haunting the secular protagonist of "Under the Shadow," rather than anything one would want to recover.
Occasionally religious community is seen as a living, positive force in people's lives. This is most overt in "Queen of Katwe," in which a Christian missionary organization makes all the difference in Phiona's life, along with "Hidden Figures" and "Hail, Caesar!"
Such cases are a small minority — disproportionately so, perhaps, in a country in which possibly a quarter of adults attend church services at least once or twice a month. Still, with ever-higher numbers of Americans identifying as religiously "none," that ratio isn't likely to increase.
Religious rootlessness will continue to be the norm. With it, perhaps, we may continue to see ongoing evidence of spiritual seeking, of a search for a place to call home.