Pope Francis practices the politics of memory in Armenia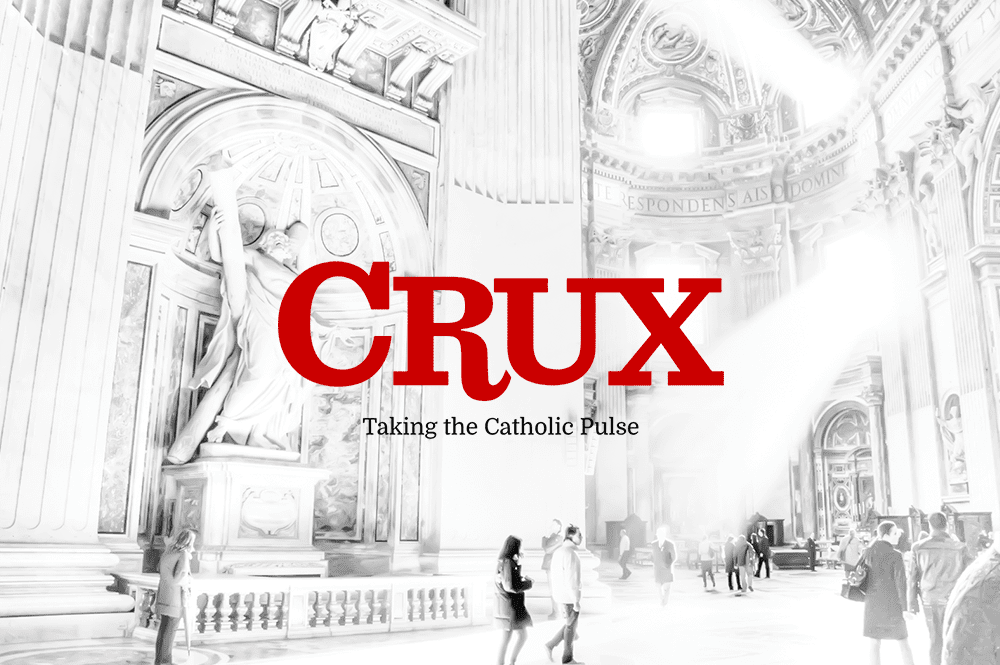 YEREVAN, ARMENIA – No one has ever accused Pope Francis of being anything less than audacious in his ambitions.
There's an element of his June 24-26 trip to Armenia, however, that's perhaps among the most breathtaking aims Francis has pursued to date, in the way it just flat-out defies both conventional wisdom and historical experience in a given part of the world.
In effect, Francis came here to say that memory doesn't have to be dangerous, it can also be healing.
That may sound like a platitude, but remember this is the South Caucasus, a corner of the planet where competing memories of past wrongs are forever combustible. The greatest example is the vivid national memory here in Armenia of the genocide the nation suffered in 1915 at the hands of the Ottoman Turks, which claimed as many as 1.5 million lives.
At lower levels of magnitude, however, everyone in this neighborhood seems to recall past wrongs, often fueling suspiciousness, mistrust, and the potential for new violence.
Yet Francis came here to deliver precisely the opposite message – not only do you have a right to your memories, you're obligated to preserve them.
"Not to forget them is not only a right, it is a duty," he told the Armenians on Saturday. "May they be a perennial warning lest the world fall back into the maelstrom of similar horrors!"
At the same time, Francis insisted that the purpose of memory is not to repeat the traumas of the past, and certainly not to exact revenge for them, but rather to surpass them.
When he visited the Armenian genocide memorial on the hill of Tsitsernakaberd outside Yerevan Saturday morning, Francis wrote in the Book of Honor: "Memory must neither be watered down nor forgotten; it is the source of peace and of the future."
Naturally, the pope brings a spiritual equation to the argument: Add faith to memory, and what you get is redemption: "Charity alone can heal memories and bind up past wounds," he said Saturday.
In his homily for a Mass the pontiff celebrated in the northern Armenian city of Gyumri, he recalled several aspects of the "memory of a people."
"As you ponder these things, you can clearly recognize God's presence," Francis said. "He has not abandoned you. Even in the face of tremendous adversity … He has remembered your faithfulness to the Gospel, the first-fruits of your faith, and all those who testified, even at the price of their blood, that God's love is more precious than life itself."
"It is good to recall with gratitude how the Christian faith became your people's life breath and the heart of their historical memory," he said.
Francis argued the faith which memory supports expresses itself in mercy and concrete acts of love, which he called the "Christian's calling card."
"We are called above all to build and rebuild paths of communion, tirelessly creating bridges of unity and working to overcome our divisions," Francis said.
As he has done repeatedly since arriving in Armenia, a nation where Catholics are a tiny minority and the dominant religious tradition is the Orthodox Armenian Apostolic Church, Francis pledged his support for "the fullness of Eucharistic communion."
That message was driven home not only in words but in gestures. On Saturday, for instance, before Francis left the northern Armenian city of Gyumri, he visited both the Apostolic and Catholic cathedrals. At the former, he offered the final blessing; at the latter, it was Catholicos Karekin II.
Later, during an ecumenical prayer service for peace staged in Republic Square in downtown Yerevan, the pope extended his argument about memory.
"Memory alone erases prejudices and makes us see that openness to our brothers and sisters can purify and elevate our own convictions," Francis said.
"Memory, infused with love, becomes capable of setting out on new and unexpected paths, where designs of hatred become projects of reconciliation, where hope arises for a better future for everyone, where 'blessed are the peacemakers'."
In all candor, Francis's version of the politics of memory may be a tough sell in this part of the world, and the pontiff got a reminder of the point.
On Saturday evening, Francis quoted his own message to Armenians last year, in which he asked that God "grant that the people of Armenia and Turkey take up again the path of reconciliation, and may peace also spring forth in Nagorno Karabakh."
The reference is to a disputed region between Armenia and neighboring Azerbaijan, where Francis is planning to make a visit along with Georgia in late September and early October.
Yet in his own greeting to the pope, the head of the Armenian Apostolic Church, Catholicos Karekin II, didn't seem in quite so forgiving a mood.
Armenians, Karekin said, "anticipate that Turkey, following your message and the plea of many countries as well as international institutions, will demonstrate enough bravery to face their history," seemingly a clear demand that Turkey end attempts to block recognition of the early 20th century massacres of Armenians as a genocide.
Karekin added that Armenians likewise want Turks to "end the illegal blockade of Armenia," referring to restrictions on trade and movements across borders imposed by Turkey that Armenians blame for worsening poverty and forcing the country to become excessively dependent on remittances from its wealthy diaspora.
Finally, Karekin said, Turkey needs to "cease from supporting Azerbaijan's militaristic provocations targeted against the right of the people of Nagorno Karabakh to live in freedom and justice."
All in all, it did not quite sound like the phrasing of someone for whom memory has quite yet inspired the "projects of reconciliation" to which Francis referred.
Neither, for that matter, did the reaction of Turkish Deputy Prime Minister Nurettin Canikli on Saturday to the pope's use of the word "genocide" the day before, describing it as "unfortunate" and reflective of a "crusader's mindset."
On the other hand, the legacy of centuries was never going to be converted overnight. Perhaps, however, what Francis leaves behind in Armenia, and what he'll also try to do in Georgia and Azerbaijan, is at least a new way of seeing the memories that so often sear the region – not only as a threat, but also a resource.