Legendary dish gives Catholics extra motive to step up on quake relief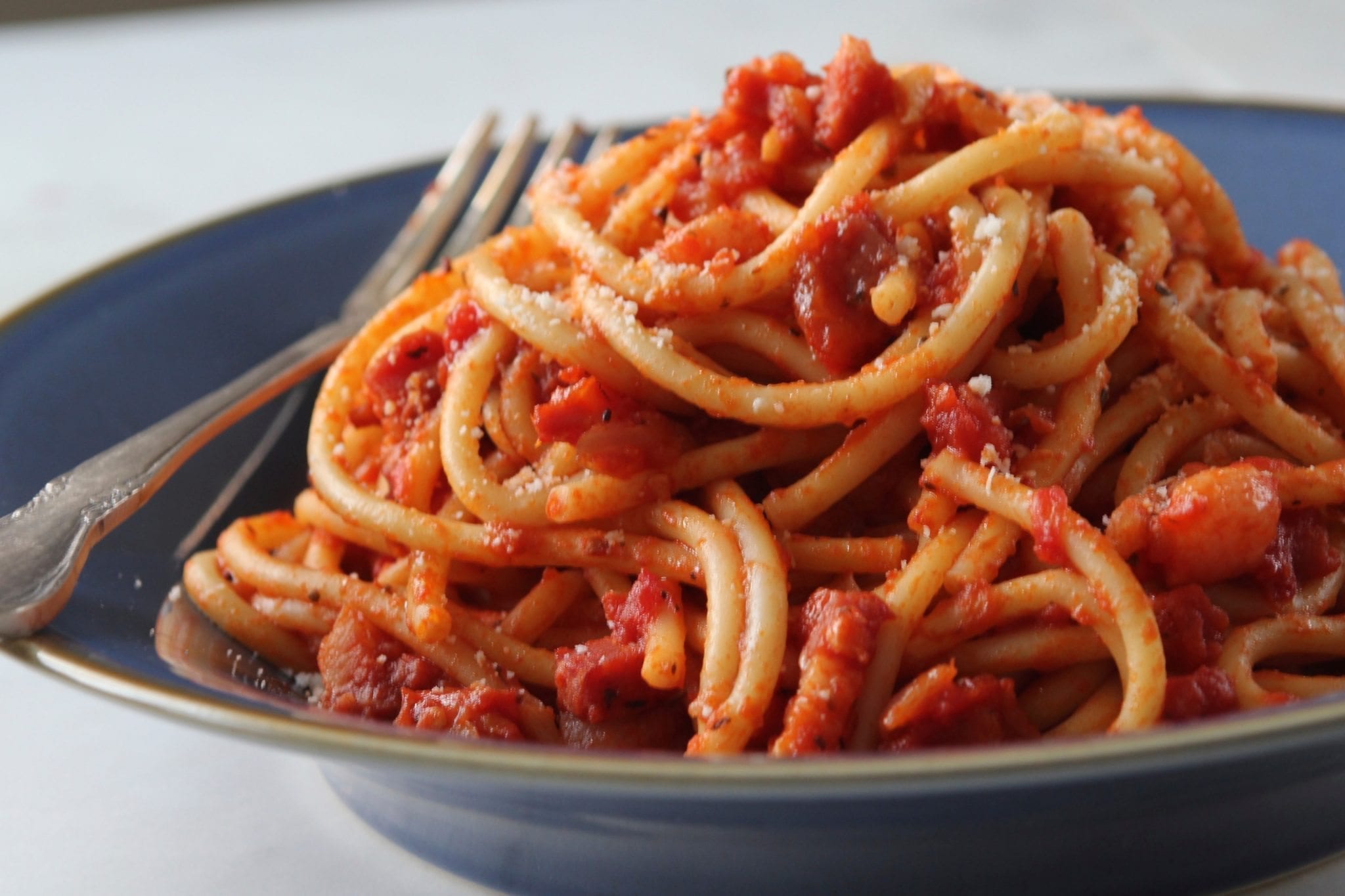 Catholics are an exceptionally generous folk, especially when the chips are down and people are in desperate need, as witnessed by the mammoth charitable operations run by the Church such as Catholic Charities USA and Catholic Relief Services in the States, Caritas Internationalis around the world, and so on.
Already, Catholics of all stripes are mobilizing in response to the humanitarian crisis in Italy created by a magnitude 6.2 earthquake that struck on Wednesday, at latest count leaving at least 247 people dead, scores trapped, and at least a thousand temporarily homeless.
Catholics, of course, aren't the only people capable of great generosity in emergency situations, but in light of both the Gospel and Catholic social teaching, they bring an extra set of motives beyond simple human compassion.
I have no desire to make light of a tragic situation, but it's a simple fact that there's one more reason why many Catholics may feel an emotional tug to respond to the situation in Italy – because the place most devastated was the small town of Amatrice, located in northern Lazio outside Rome.
According to Amatrice's mayor, for all intents and purposes the town of roughly 2,600 people "is no more."
Over the years, countless numbers of Catholic priests and bishops have studied in Rome, Catholic nuns and religious priests have served there, and laity from every corner of the planet have visited the Eternal City, either on pilgrimage or for conferences and events, and sometimes both.
Virtually every one of them, at one point or another, ate at a Roman restaurant and had a plate of pasta made with amatriciana, a tomato-based sauce made with bacon-like bits of cured pork jowl, pecorino cheese and tomato. In its classic guise it's served with buccatini, a thick long pasta believed to hold the sauce more successfully, although I have to say I prefer it with spaghetti.
Legend has it that the sauce was born in Amatrice, hence the name, and over the centuries scores of cooks from Amatrice have served as the court food-preparer for popes. Amatriciana is the signature dish of the Roman kitchen, and, quite honestly, it's virtually impossible to find it in quite the same way outside Italian airspace.
The first time I ever experienced amatriciana was in the late 1990s, when I made my first reporting trip to Rome for the National Catholic Reporter in the company of Tom Fox, who was then the publisher, his wife Hoa, and my wife Shannon. We were walking down the Lungotevere, a street that runs along the Tiber river, and settled upon a restaurant that looked nice.
I asked the waiter what was good, and he said they were known for their amatriciana. I ordered it, took my first bite, and felt a kind of bliss I can only describe as "transcendent" and "sacramental."
When my wife and I lived in Rome full-time, I would sometimes head out to Amatrice in August for its annual amatriciana festival, when the town's restaurants would put up tables in the central square offering their various versions of the dish. For those in love with amatriciana, it was a small slice of heaven.
Sadly, the Wednesday quake came just three days before Amatrice was set to celebrate the festival again Aug. 27-28.
This is an impossible question to answer with any precision, but I found myself wondering yesterday how many Vatican decisions have been made, how many papal documents launched, how many bishop's appointments agreed upon, and how many other important moments in Catholic life have occurred through the years over a plate of amatriciana.
Quite honestly, I would almost go so far as to say that what matzoh ball soup and potato latkes are to Judaism, amatriciana is to Catholicism – a dish that simply screams, "Catholic."
I vividly recall once running into Cardinal Timothy Dolan, who was then still the Archbishop of Milwaukee, at a meeting of the US bishops shortly after my wife and I had moved back to the States. Dolan, a former rector of the Pontifical North American College, asked me how I was handling the readjustment, and I told him I was having a hard time going more than two or three days without a plate of amatriciana.
"I know, I know," he said, wistfully. "Maybe we should start a support group!"
Obviously, the primary reason anybody, including Catholics, should want to offer support for the victims of Wednesday's earthquake is out of concern for the human consequences of the tragedy – the lives lost, the property destroyed, and so on.
The same point, by the way, applies to another magnitude 6 quake that hit on Wednesday in the Asian nation of Myanmar, the recent flooding in the United States, and every other situation in which people's lives have been upended by disasters.
However, at the "gut" level – by which I very much mean both emotionally and gastronomically – it's almost impossible for Catholics who've spent any time in Rome not to feel a special degree of motivation to do something for a small town that's given the Church, and the world, such a precious gift.
Many Roman restaurants have decided to donate 2 Euro to earthquake relief for every plate of amatriciana they sell, with one Euro coming from the client and the other from the restaurant. I arrive in Rome on Sunday, and I have every intention of doing far more than my part.
Readers who wish to assist relief efforts may contribute to a fund sponsored by the Italian newspaper La Stampa, the Italian Red Cross, and the Catholic charity Caritas.