Powerhouse Catholic movement celebrates its 50th anniversary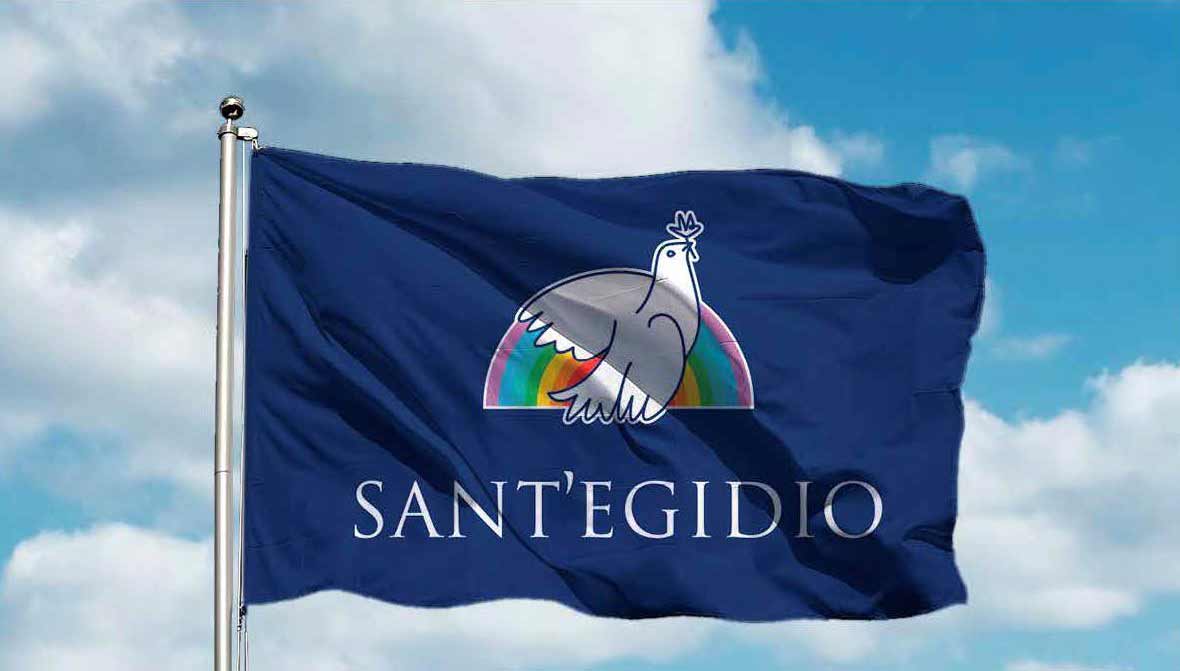 ROME – In terms of Catholic milestones, the fact that 2018 is the fiftieth anniversary of Humanae Vitae is probably the biggest one on the docket this year. A close second, however, especially here in Italy, is that 2018 is also the 50th anniversary of the Community of Sant'Egidio, one of the "new movements" in the Catholic Church, and arguably the one closest in spirit to the ethos of the Pope Francis era.
The community celebrated its 50th anniversary with a Mass on Saturday in Rome at the Basilica of St. John Lateran, before a packed house and presided over by Italian Cardinal Pietro Parolin, the Vatican's Secretary of State and the most senior aide to Francis.
"I'm here to express gratitude to the Lord for having aroused and accompanied the community through all these years," Parolin said, adding that the "fruits of good" produced by Sant'Egidio are still very visible.
"We're not here just to celebrate a beautiful history," Parolin said, "but a story that's open to the future and a gift to younger generations." Sant' Egidio, he said, is a "talent for the church, to spend without fear in the world of tomorrow like yesterday."
Though many Catholics outside il bel paese may not be familiar with Sant'Egidio, it's almost impossible to overstate its importance here, where the community is synonymous with a socially engaged, open, and dialogic brand of Catholic faith and practice.
The term "new movements" refers to a vast galaxy of largely lay-led groups, some born before the Second Vatican Council (1962-65) and some after, but virtually all of which have enjoyed their greatest growth in the post-Vatican II period. To cite only some of the best-known examples, they include the Focolare, Communion and Liberation, Schoenstatt, the Neocatechumenal Way, Regnum Christi, L'Arche, the Charismatic Renewal, Jesus Youth, Cursillo, and the Emmanuel Community.
On that landscape, Sant'Egidio has a couple of distinguishing characteristics.
First, its orientation is primarily ad extra, meaning the Church's engagement with the wider world, as opposed to ad intra, meaning the Church's internal life. That doesn't mean Sant'Egidio is any way naïve about Church politics – on the contrary, one of the raps against it over the years is that it can seem at times almost a little too savvy, and eager, about currying ecclesiastical favor.
Despite that, the spirit of Sant'Egidio is really outwardly directed, focused above all on ecumenical and inter-faith dialogue, as well as peace-building and conflict resolution. It became known as the "U.N. of Trastevere," referring to the Roman neighborhood where its headquarters are located, after its role in negotiating a peace deal to end Mozambique's long-running civil war in 1992.
Recently, they've also been deeply involved in pro-immigrant activism, especially in Italy, where their advocacy of welcome and unofficial promotion of "human corridors" have earned both praise but also blow-back from quarters of the Italian right. Care for migrants and refugees is one of the cornerstones of Sant' Egidio's partnership with Francis, reflected, among other things, in the fact that the group was asked by the pontiff to care for the Syrian migrants he brought with him back to Rome aboard the papal plane after his 2016 visit to the Greek island of Lesbos.
Second, unlike many of the best-known new movements, Sant'Egidio conventionally would not be described as "conservative," either in terms of its theological alignments or its secular politics. If anything, it skews a bit to what Europeans call the "center-left," and actually was born as a home for progressive young Catholic activists in the 1960s inspired by many of the same energies that led others into socialism or various other revolutionary movements.
Putting things that way, however, could make it sound as if Sant'Egidio is all horizontal rather than vertical, i.e., lacking spiritual depth. That would be a misreading, because there actually is a strong spirituality at the core of the movement, including a vespers service celebrated in the Basilica of Santa Maria in Trastevere that packs people in because of its beauty and deep spiritual resonance.
Sant'Egidio has enjoyed a strong bond with each of the last three popes. St. Pope John Paul II, for instance, once jokingly told the group's founder, Italian historian Andrea Riccardi, that he had saved them from excommunication at the hands of  the Vatican after Sant'Egidio picked up the spirit of John Paul's controversial interfaith summit in Assisi in 1986 and replicated it in a series of annual encounters called "People and Religions."
There's no doubt, however, that there's a special rapport between Sant'Egidio and Francis. The movement is to this pope what Opus Dei was to John Paul, or Communion and Liberation to Benedict – in effect, his "beloved elder child" among the movements. (Opus Dei, for the record, is technically not a movement but a personal prelature).
In one of his first audiences, Francis looked out at a crowd in St. Peter's Square in which a group was holding a banner with the name of the movement on it, and he spontaneously quipped, "Sono bravi, questi di Sant'Egidio" – roughly, "these guys from Sant'Egidio are great." Since then, Riccardi has emerged as one of the most articulate and sympathetic interpreters of the Francis papacy.
Like many of the new movements, Sant'Egidio has its fair share of critics. Aside from people who don't like its politics, there are those who charge it with the same defects other movements often share – a cult of personality around the founder, excessive control over members, playing fast and loose with the Church's liturgical rules, and so on. Others find Sant'Egidio a tad too self-promotional, and still others, especially members of religious orders over the years, have wondered aloud why they tend to insist on doing their own thing rather than partnering with others who are already working the same fields.
Sant'Egidio has also been criticized for amassing at least as many diplomatic failures as successes, and for sure, the idea of operating a sort of "parallel diplomacy" to the Vatican's formal initiatives hasn't always gone down well with officialdom.
Finally, many observers have remarked that there's something ineradicably Italian about Sant'Egidio – its penchant for last-minute improvisation, the way it tends to run on personal relationships more than flow charts and systems, and the love of the bella figura, meaning that whether the substance of something is solid or not, it's critically important it look good.
In the 50th anniversary Mass, Parolin quoted a line from John Paul, who said, "Where there are other communities of Sant'Egidio not of Rome, they're still of Rome." He meant that as a very positive thing, that Sant'Egidio carries the bond with the papacy and the Eternal City with it everywhere it goes.
However, you could probably paraphrase it in a more ambivalent sense as follows: "Even where there are communities of Sant'Egidio outside Italy, they're still Italian."
Yet one of the great things about Catholicism is that there are really few features which, by both teaching and law, absolutely everyone is required to embrace. Beyond that, the Church is sort of like your granddad's attic, if you happen to have a really cool grandpa – there's an infinite amount of stuff in it collected over a very long time, and if you rummage around long enough, you can pretty much always find something that meets your needs.
Moreover, I can testify from personal experience that most Sant'Egidio people I've met are talented, passionate, and committed, trying to bring healing to some of the most wounded places on earth. If that doesn't deserve the benefit of the doubt, and a little slack sometimes, it's hard to know what would.
In this anniversary year, Sant'Egidio has the chance to present itself in a more high-profile way to the rest of the world. It's worth taking a look, because it's one of the most fascinating chapters of post-Vatican II Catholic history, and one that in many ways, especially with the encouragement of Francis, is just getting started.