Chinese communist officials remove crosses from two church buildings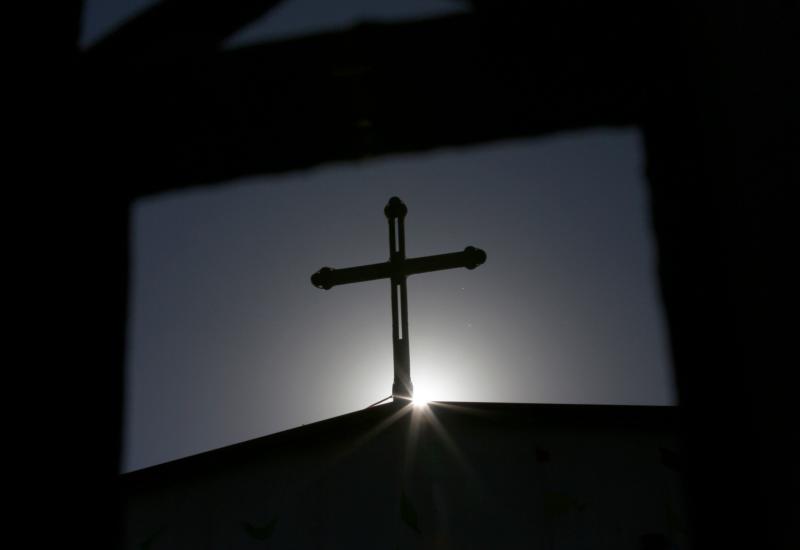 HONG KONG — Communist authorities in territory covered by the Anhui Diocese removed crosses from the top of two church buildings, sources told ucanews.com April 27. The sources said they fear more such actions.
Authorities removed the cross of Our Lady of the Rosary Church April 18, said a man ucanews.com identified only as "John, a source in the diocese."
He said the parish was registered with the government, but had no priests or nuns to lead its religious activities. Lay parishioners managed parish religious programs.
Five days before the incident, John told ucanews.com, parish leaders approached local authorities about repairing the building, but officials said the plan was to remove the crosses of both Catholic and Protestant churches in the area.
On April 16, a local government official asked parishioners for the keys to the church. "They wanted to enter the church and remove the cross," John said.
The local official told the parishioners that officials were acting on the "directions from superiors." However, no documents were produced to prove the claim.
The parishioners reported the developments to Bishop Liu Xinhong of Anhui. He directed them to go to the local office of the Chinese Catholic Patriotic Association and ask for details, but local officials of the association denied having information on the matter.
In another incident in Anhui Diocese April 19, a cross was removed from a church in Suzhou City around 4 a.m., said a parishioner identified only as Paul. The cross was originally scheduled to be removed in the afternoon.
The early hours operation was carried out under police protection. Police did not allow people to enter the church, gather outside or take pictures. A mobile phone was taken away when someone took a picture.
On April 27, authorities attempted to remove the cross of a Protestant church in Hefei.
"The same routine and tactics are used all across China," said a priest from Anhui, identified only as Father Chen. "This is not the case of a particular diocese or province. It is happening all over the mainland, but the mainland church is silent."
"If the churches don't unite to resist, many more crosses will be removed," the priest predicted.
Handan Diocese in Hebei province is also facing the removal of crosses or even the demolition of entire church buildings, said a senior member of the clergy who did not want to be named.
Since October 2018, hundreds of crosses across China have been removed. Dioceses in Zhejiang, Henan, Hebei and Guizhou provinces have witnessed several crosses being removed, allegedly after they violated planning laws.
In October 2019, a church in Guantao County in Hebei was demolished because it was said to be "illegally occupying cultivated land." This year, the crosses of two churches in Qiu County in Hebei have been removed.
Priests said dioceses normally will cooperate in removing crosses in the hope of saving the church building.